Tucked in with all the magazines, letters, and clippings from the Red Dwarf box I found in the back of the cupboard, are a few leaflets for some of the more obscure merchandise that was on offer to the more discerning Red Dwarf fan circa 1994. No doubt many people remember the t-shirts (some of them designed by Kev F Sutherland, if I'm not mistaken). I certainly owned many of them, and wore them all the time (even as my friends sniggered at me behind my back), but I don't remember the Melton jacket, nor the woolly hat (which I want now).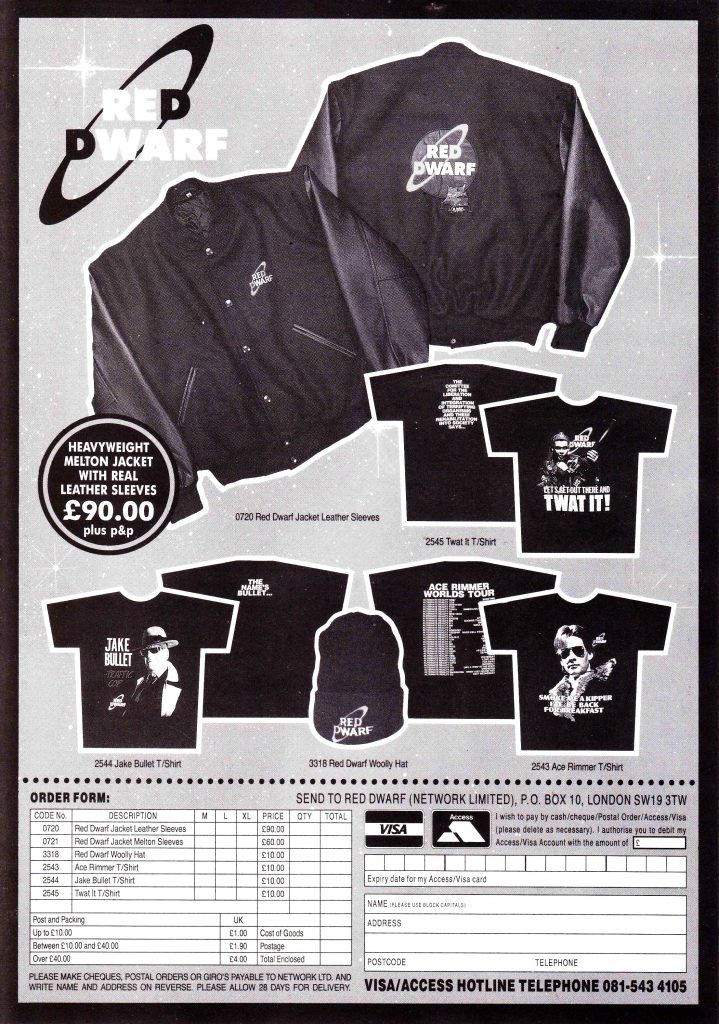 Those T-Shirts were a tenner a pop, so God knows where I got the money for them. I've got my scanner working, you'll be pleased to note, so no more rubbish photos from my tablet.
For anyone who had all of the shows on VHS, there was this little beauty.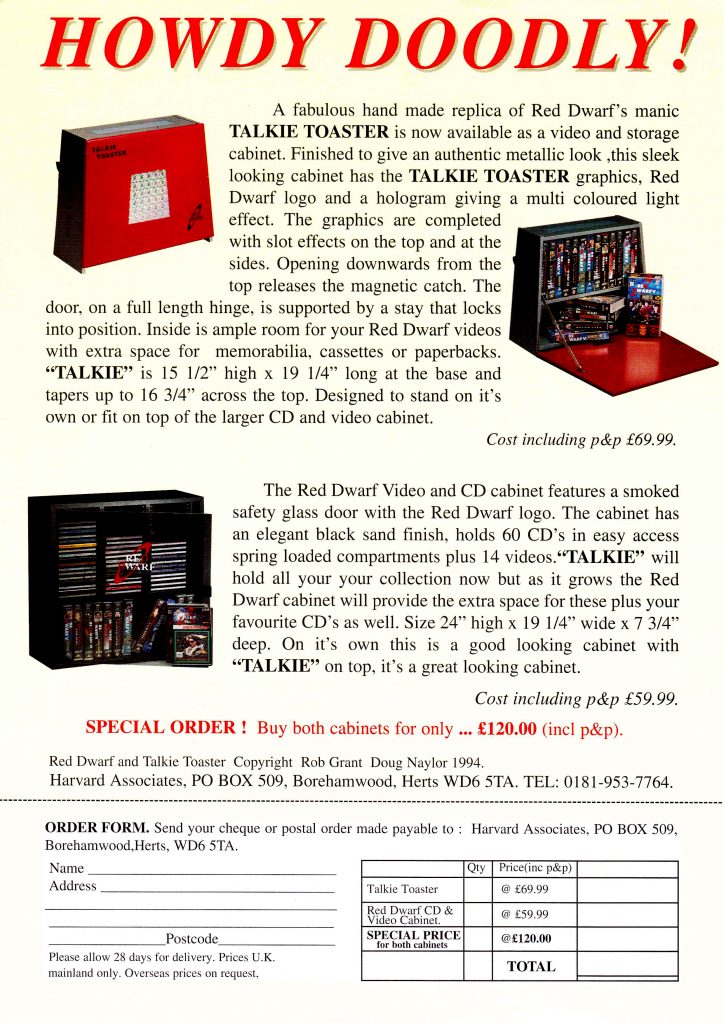 Would have been ideal until they released some new series, or when it came time to upgrade to DVD, then Blu Ray, then cloud. Also note the smoked glass cabinet for tapes and CDs too. Which reminds me, I had the complete audio books somewhere. Wonder where they all got to?
But what about this?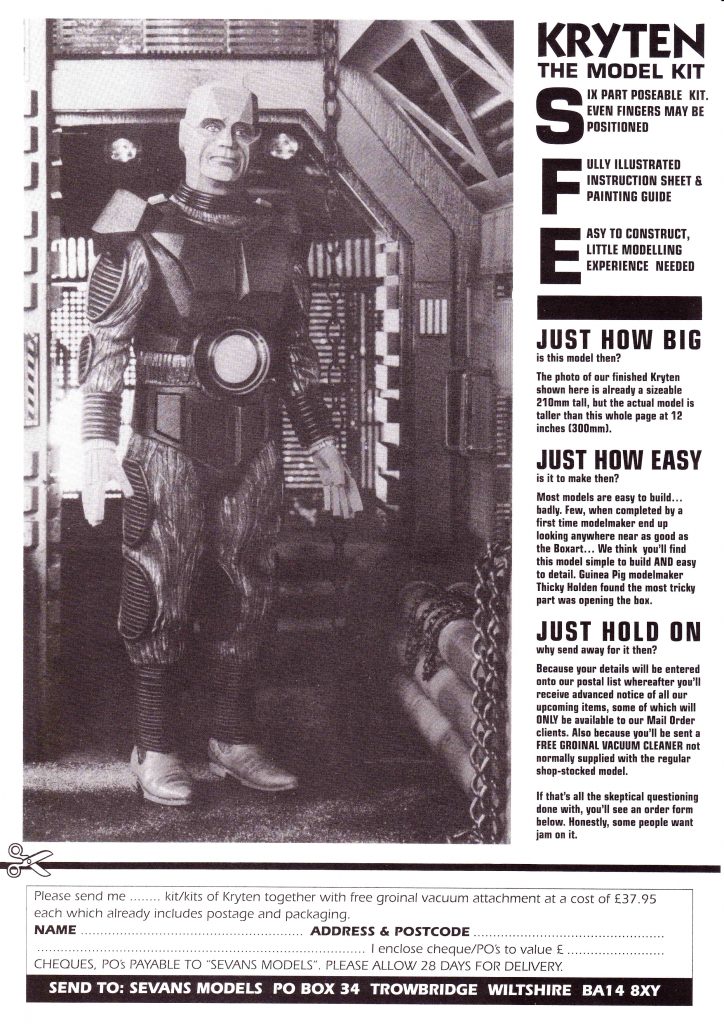 That's a 12 inch tall model, made by Stuart Evans, who ran Sevans Models, and had been making high quality Doctor Who models since the 1980s. Ordering Kryten directly from him, you got a FREE GROINAL VACUUM CLEANER that wasn't normally supplied with the regular shop model.