Let's carry on our delve into my pile of Red Dwarf ephemera (you know, the stuff that was in a box in a cupboard), with a look at Starburst #185 from December 1993, and TV Zone #47 from September 1993.
The letters page in Starburst contains a theory as to the cliffhanger ending, as proposed by Michael from Bristol (as well as a catty editor's note at the end).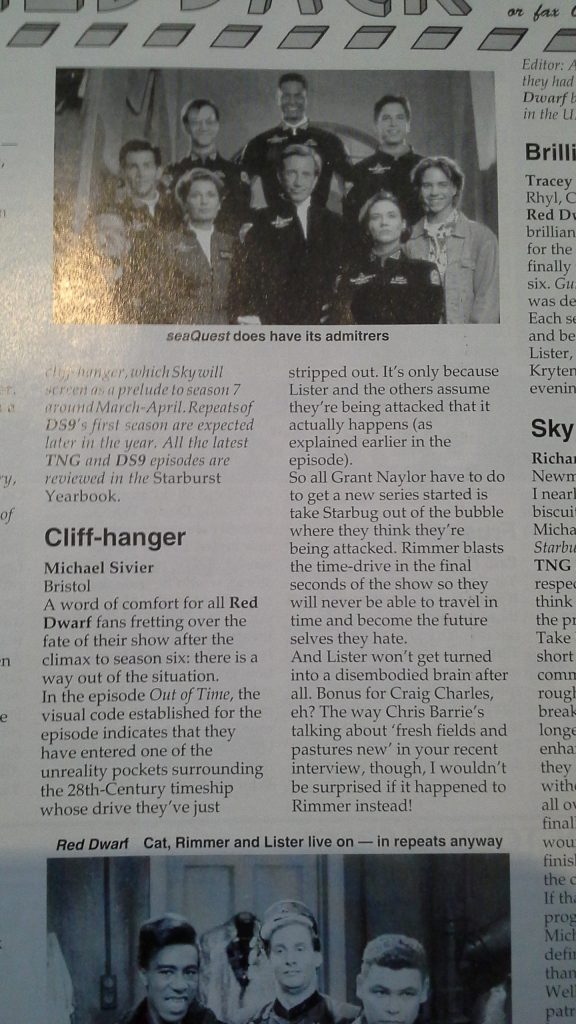 And it's followed up by an effusive, if brief, review of the series by Tracey from Rhyl.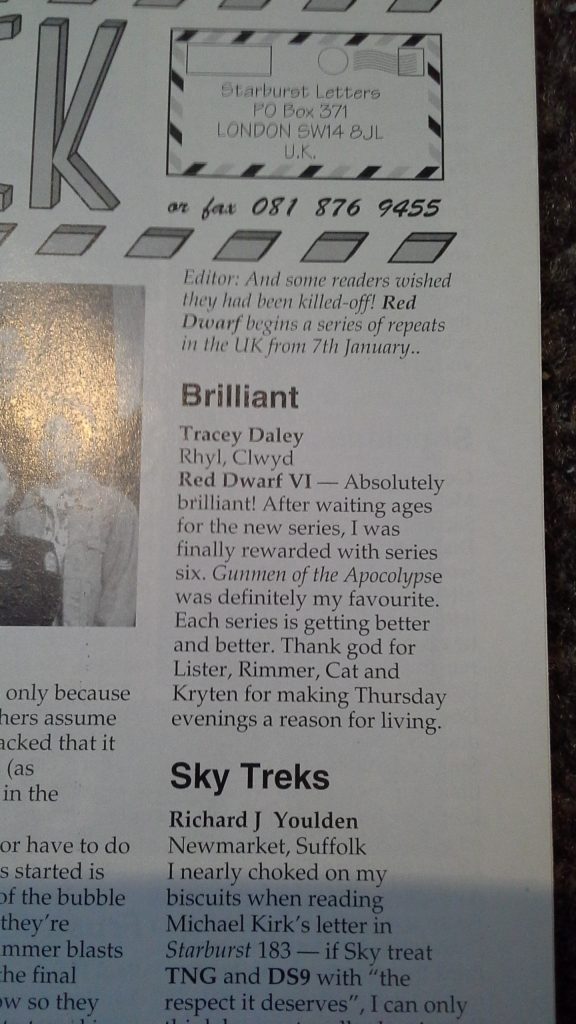 More interestingly though, is the article at the back of the magazine, in which Peter Tyler discusses how the effects shots were achieved for series six. It's well worth embiggening the images below to read it in full, but it was fascinating to see they took a 'backwards' step by shooting live rather than with motion capture. Also, fog is made out of Dettol.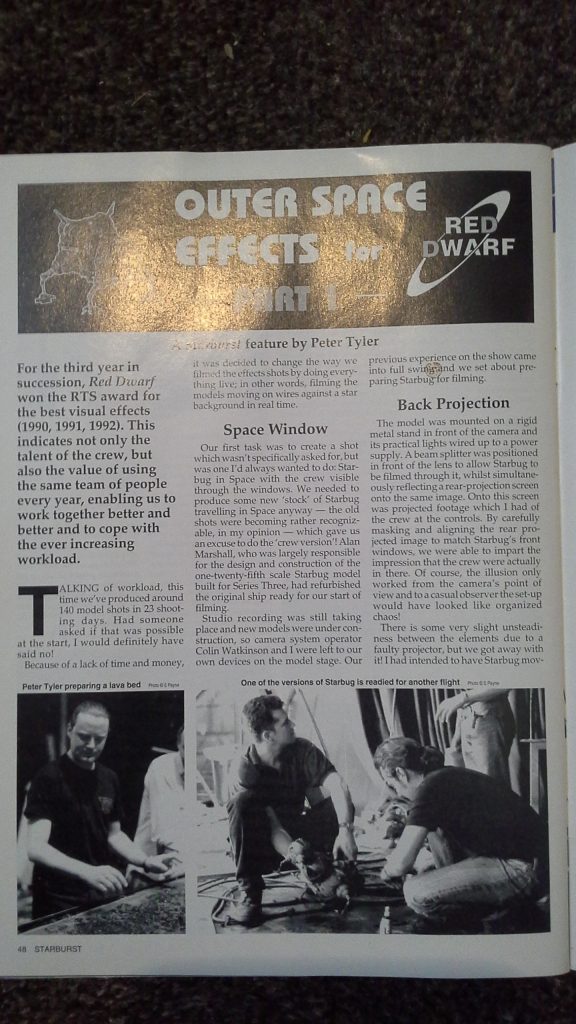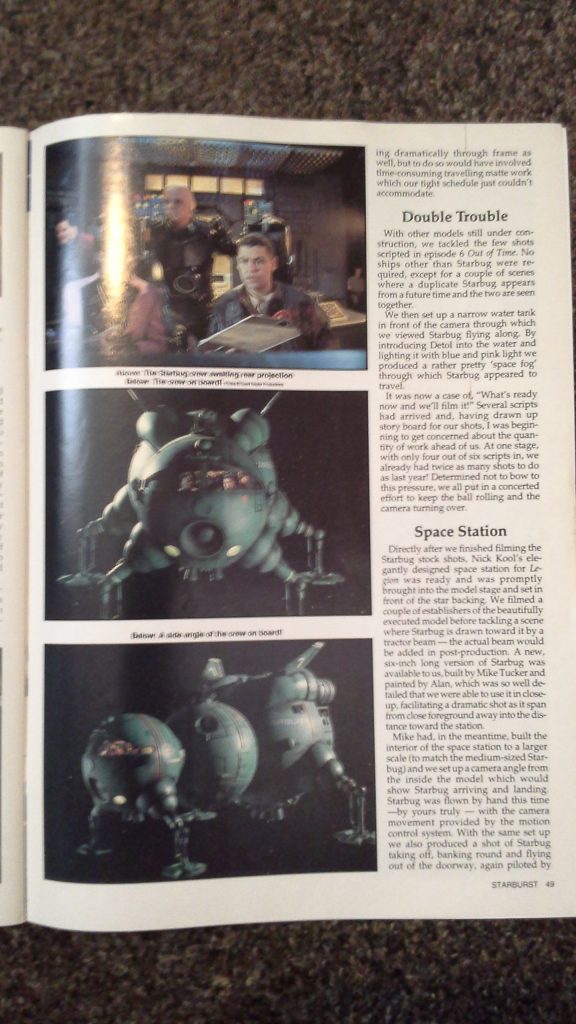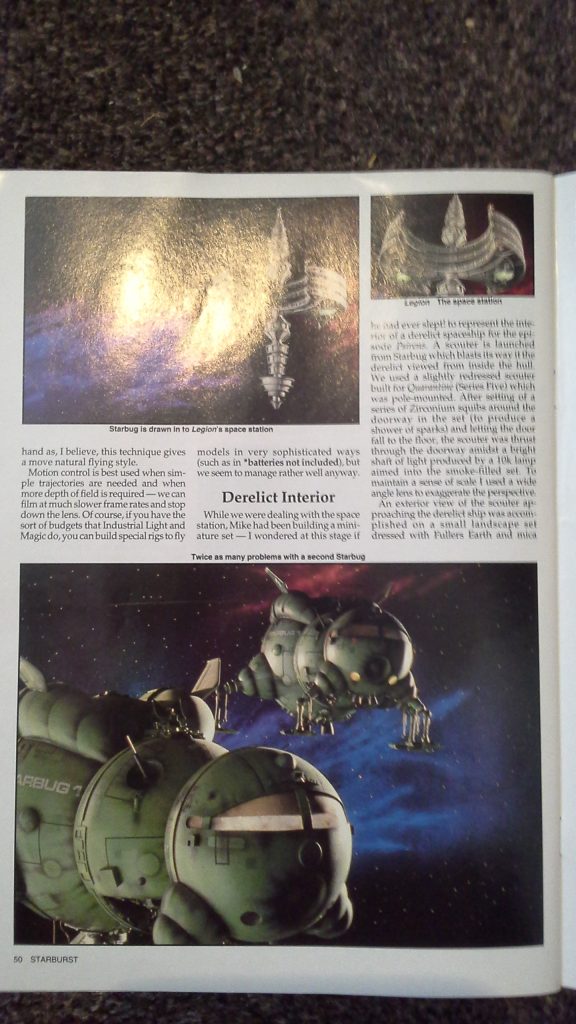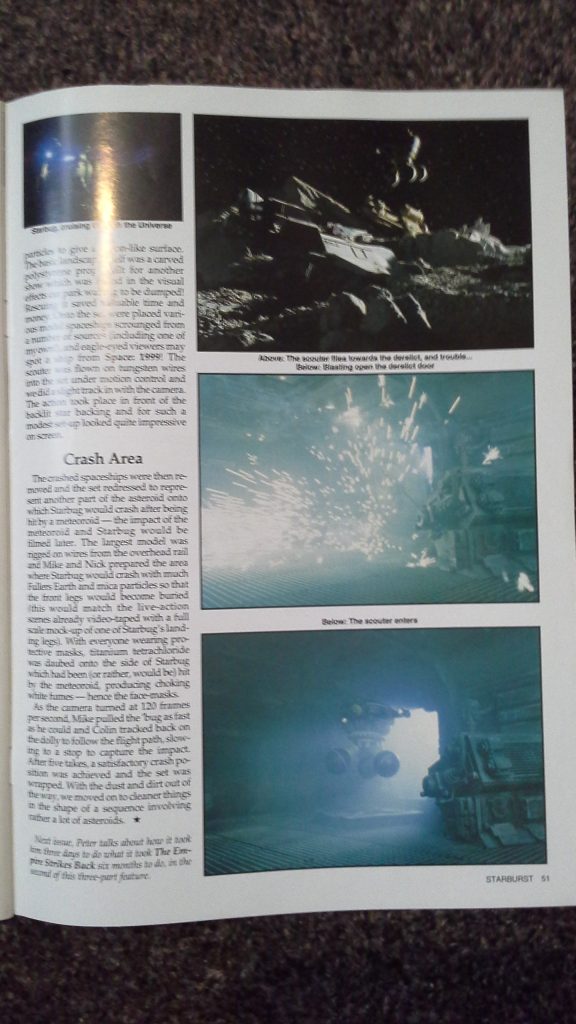 As you can see, this was part one of a three-parter, and it's irksome that I don't have the rest.
Moving on to TV Zone, there's an interview with series six producer Justin Judd.