For a long time now I've been wanting to write an old-fashioned programme guide. One you can hold in your hand and thumb through, make notes on, spill coffee on.
So I did.
Proctology: A Bottom Examination is my deep dive into Bottom, the hit BBC Two sitcom starring Rik Mayall and Adrian Edmondson.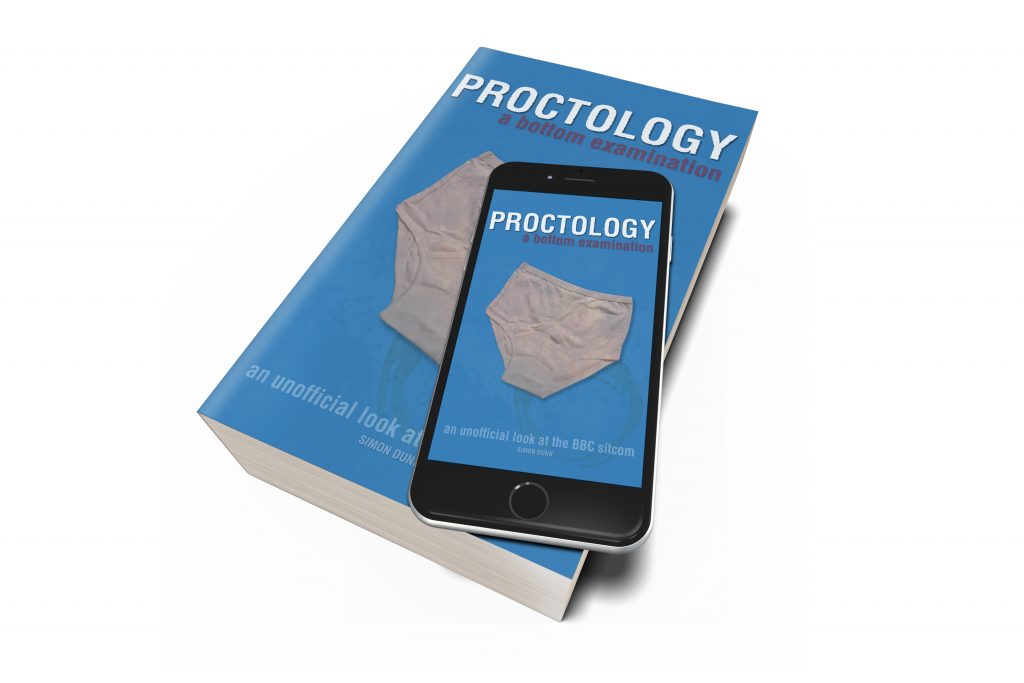 That's why there's be so much about Bottom and those two on the blog for a while now. It's been fun to share some of the things I've found during my research, and there's so much more in the book too. I liked learning that Rik made a public information film for Derbyshire County Council, and that it was blasted as a waste of money. I liked learning that Adrian read the Steptoe And Son script book just before they started writing Bottom. And I liked learning that Ade also starred in the long forgotten blockbuster hit corporate video Management Consultancy – The Movie.
I even phoned the company that made it all those years ago, to ask about it, and maybe get a copy of it, but they thought me quite odd and said they'd get back to me (and never did).
The book is out today, on Kindle and in paperback, so if you want a proctological examination, grab one now.