Harold Holt was the 17th Prime Minister of Australia, and on this day in 1967, he disappeared whilst swimming near Portsea, Victoria. His body was never found, and he was declared dead in absentia. But because people have no decorum, and we like to try and find meaning in the meaningless, there grew up some conspiracies around his death.
In spite of his drowning being witnessed by family friends, various stories involving the Guvmint At The Highest Levels still persist. One suggests the CIA 'done it' because he wanted to pull out of Vietnam, while another places the blame on the North Vietnamese, and another saying he faked it to be a with a secret lover.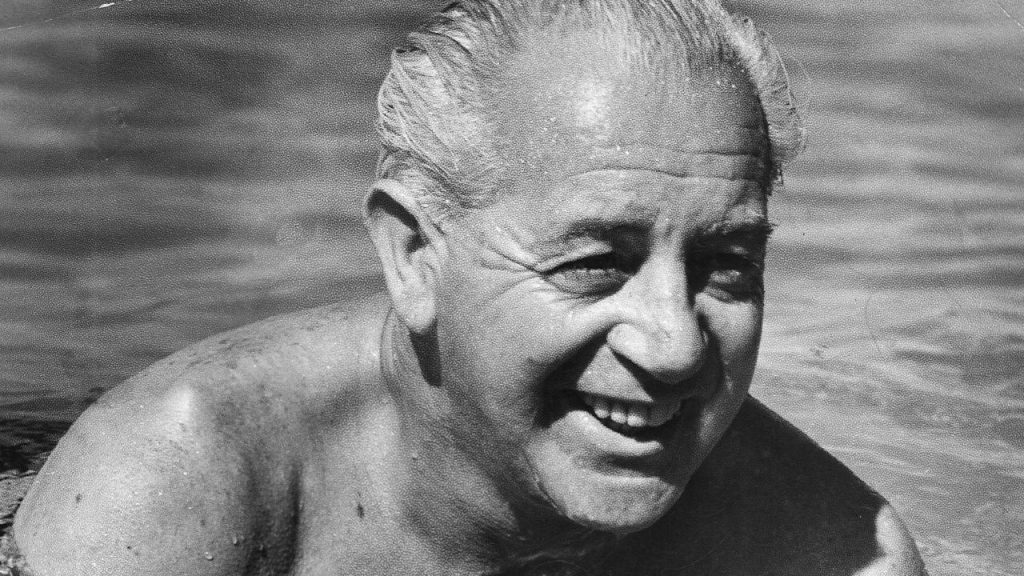 Anthony Grey even wrote a book about it all in 1983, in which he decides that Mr Holt was a lifelong spy for the Chinese (both under the Nationalists and the Communists), and that rather than drowning, he was actually picked up by a Chinese Submarine.
The story was given to him by an ex-Naval man called Ronald Titcombe (stop giggling), who says he was tipped off by an Iraqi civil servant. But a former Australian Attorney General, Gareth Evans, said "the whole tale seems to be straight out of fruitcake land". Titcombe won a libel case against The Observer, who claimed the whole thing was a hoax, and was awarded substantial damages.
The Australian National Archives hold many documents relating to the whole affair.