Rather predictably, I watched Star Trek III: The Search For Spock last night. There's a cheeky line in this trailer …
Did you spot it?
Technically, it IS the final voyage of the Starship Enterprise … but the idea suggests this might be the final film too. Clever.
Less clever is the title.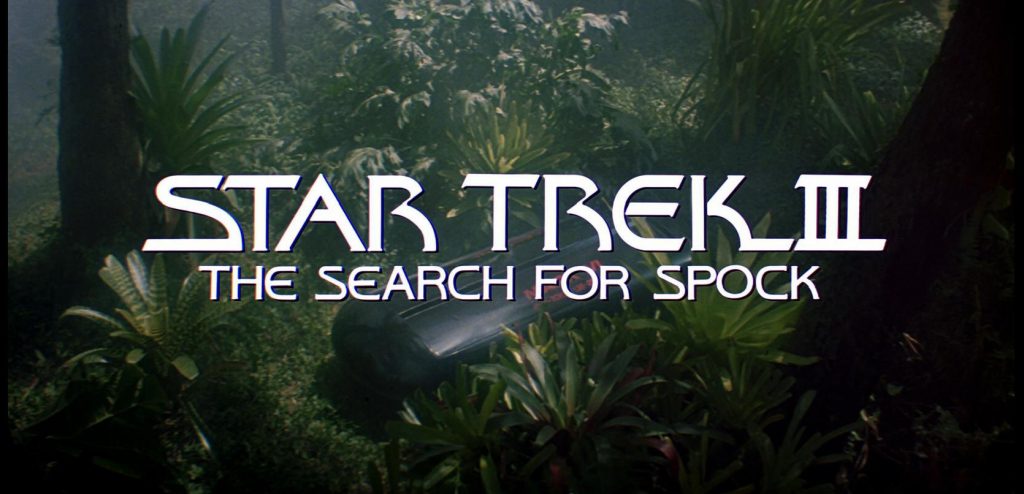 They know where Spock is the whole time.
Where they left him.
In a giant sunglasses case.
In fact, he's right behind that title card look. There.
Star Trek III: Going Back For Spock
Star Trek III: Well, Can You Remember The Last Time You Saw Spock
Star Trek III: I'm Sure We've Forgotten Something
Star Trek III: Star Trek IIIer
All better titles.
Anyone wanna guess what the next movie is that he is about to mention at the end of this review?