The March 1994 issue of TV Zone magazine began like this: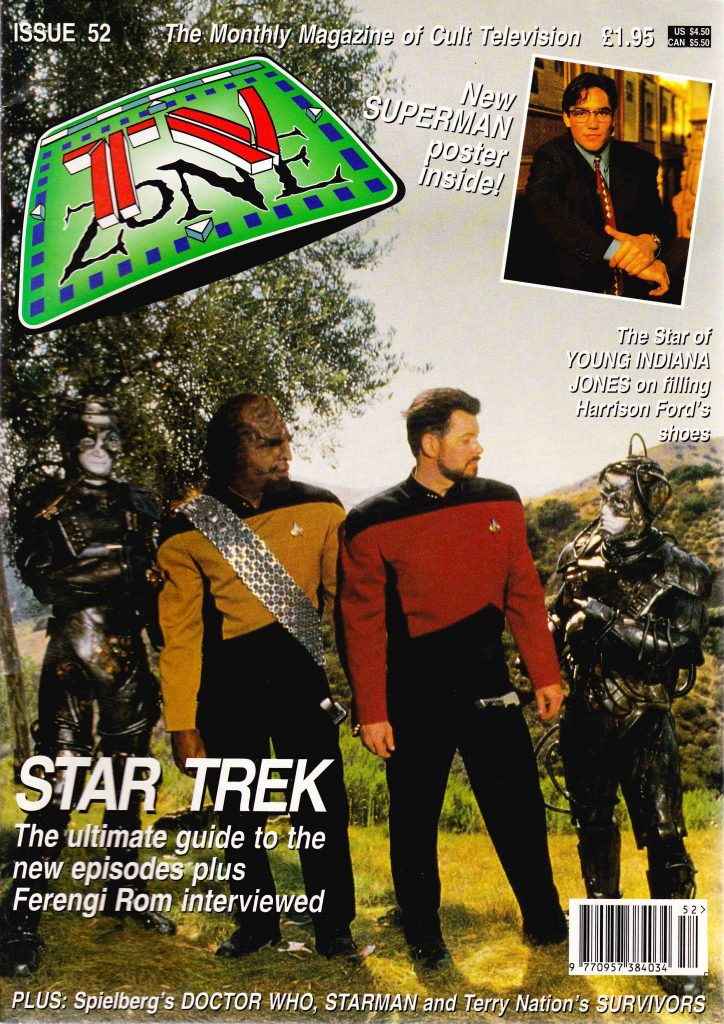 And tucked inside the front cover, there was this sidebar that addressed the collapse of the proposed BBC Scotland continuation of Terry Nation's Survivors.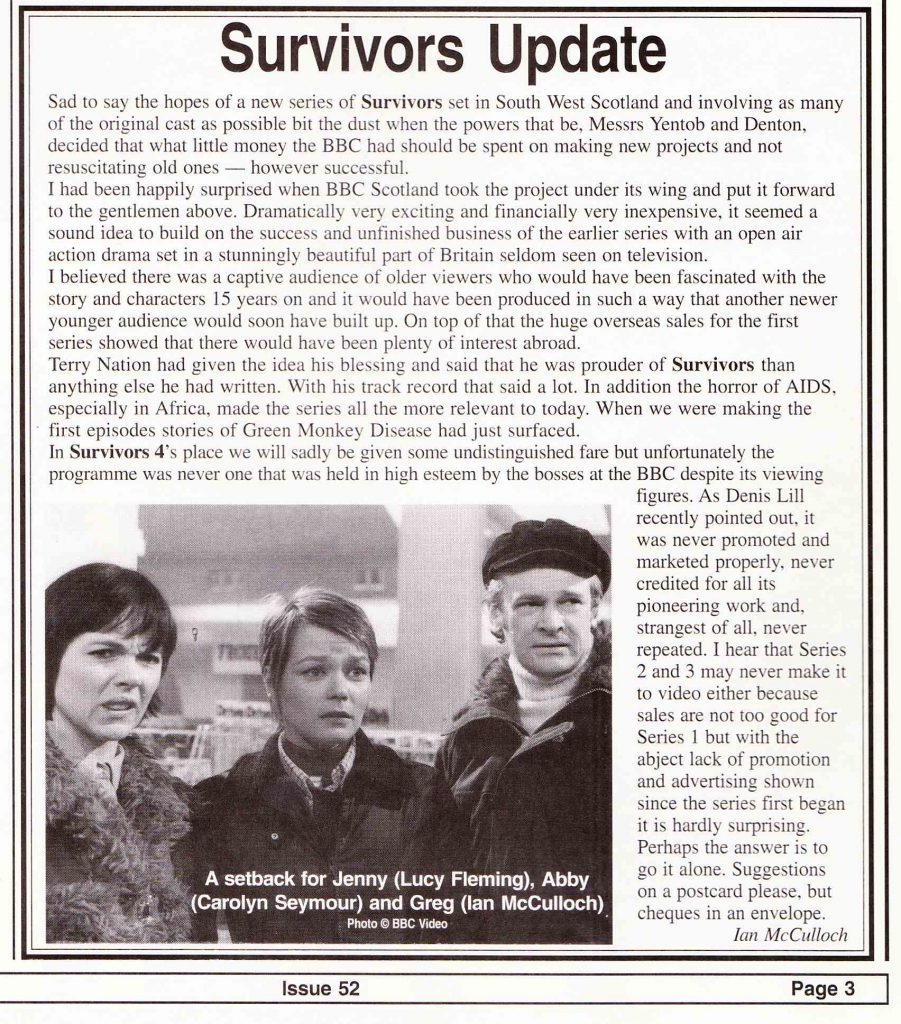 I wondered about this from an earlier issue.
Also in the News section, we find reference to two US shows from 1992 that were apparently on their way to British screens.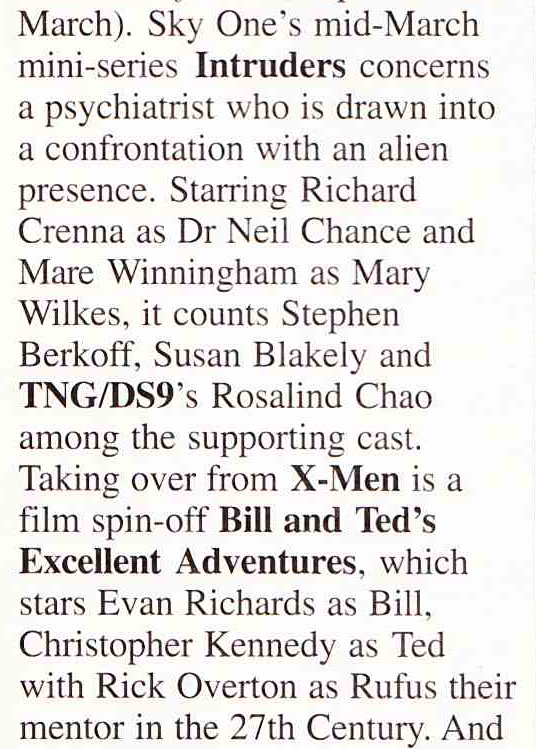 The first is Intruders, which was a CBS mini-series about alien abductions, cashing in on the success of The X-Files a full year before that show premiered. Here's how the network promoted the show on the run up to its broadcast.
Then there's the mention of the Bill & Ted's Excellent Adventures live action TV series from Fox. Now, I knew about the animated series …
https://youtu.be/op-QPn3aFr8
… but not this:
Also, this advert on the back page intrigued me.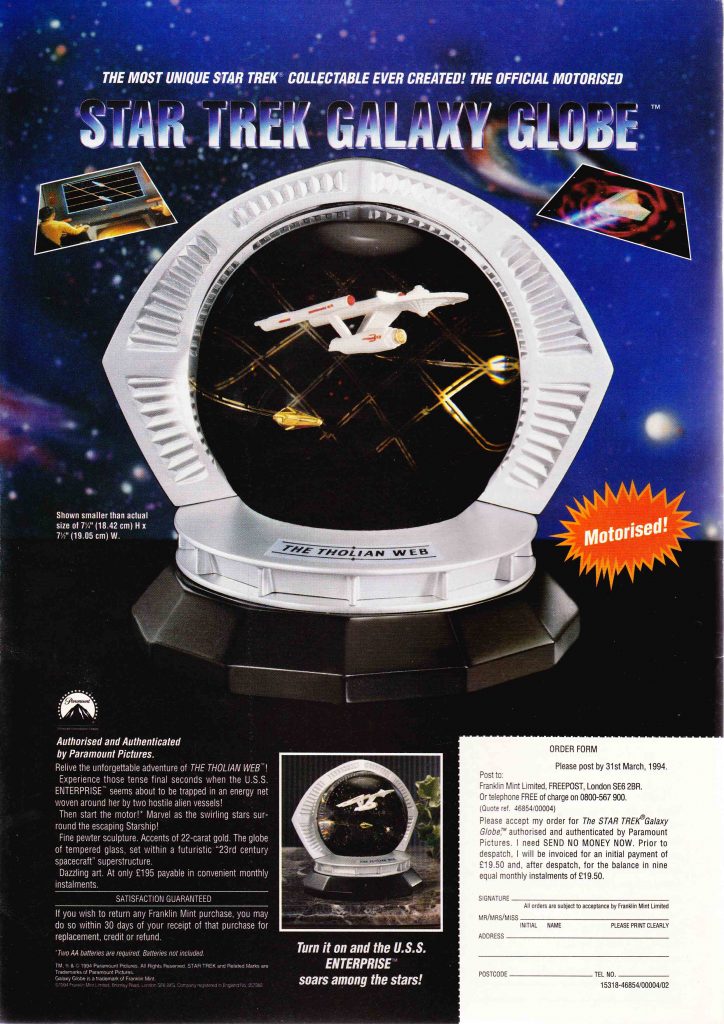 It looks … um …, and I don't understand what it's supposed to do when you turn it on, but I somehow need to see it in action. Unfortunately, there's no footage to be found on YouTube. I have no doubt it was worth the initial payment of £19.50, though maybe not the next nine instalments of the same amount.