The December 1993 issue of TV Zone leads with the story that ITV injudiciously cut 20 minutes from the seaQuest: DSV pilot episode, and that Amblin, the production company, were most irked by this. ITV only ever explained that their cuts were due to 'scheduling reasons'.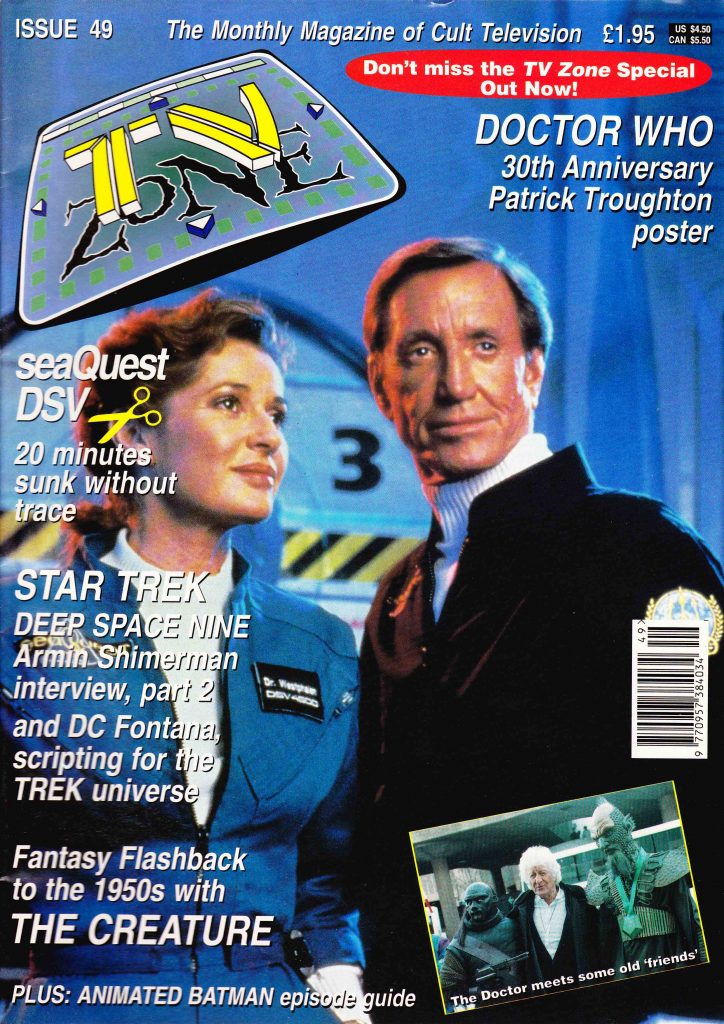 Aside from the articles in these old magazines, it's also fun to scour the news section, and learn about projects that were bubbling away, rumours about what was on the cards, and other little nuggets from MIPCom, the TV Trade Fair in Cannes.
It turns out that BBC Scotland were trying to get a rebooted version of Terry Nation's Survivors off the ground.

Obviously they didn't succeed, and it would be 2008 before it hit the screens again.
News from MIPCom suggested that 12:01, a time travel looping show based on the Richard Lupoff short story was coming to the UK.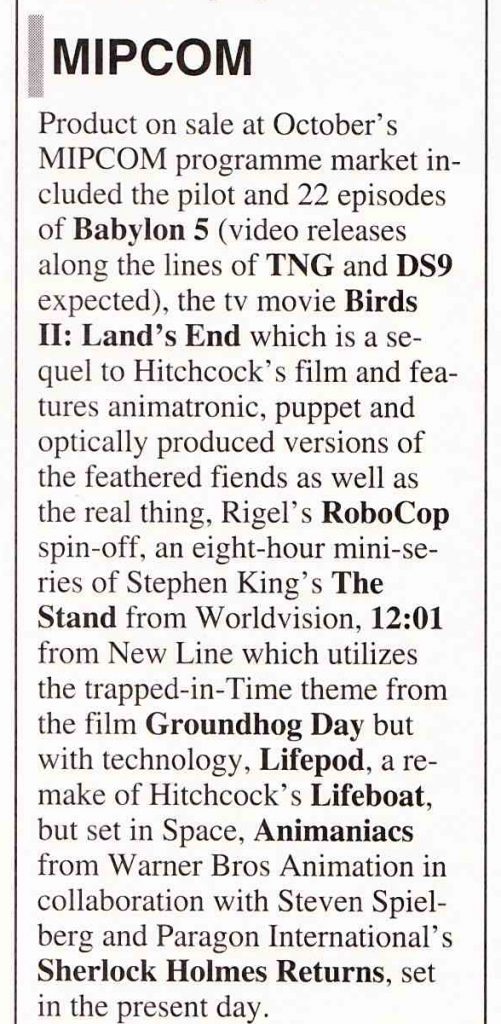 This short story was the subject of a legal wrangle between the writer and Columbia Pictures over the film Groundhog Day, but the suit was later dropped.
And finally, Alan Yentob was trying to find US production partners for a mini-series based on Clive Barker's Weaveword.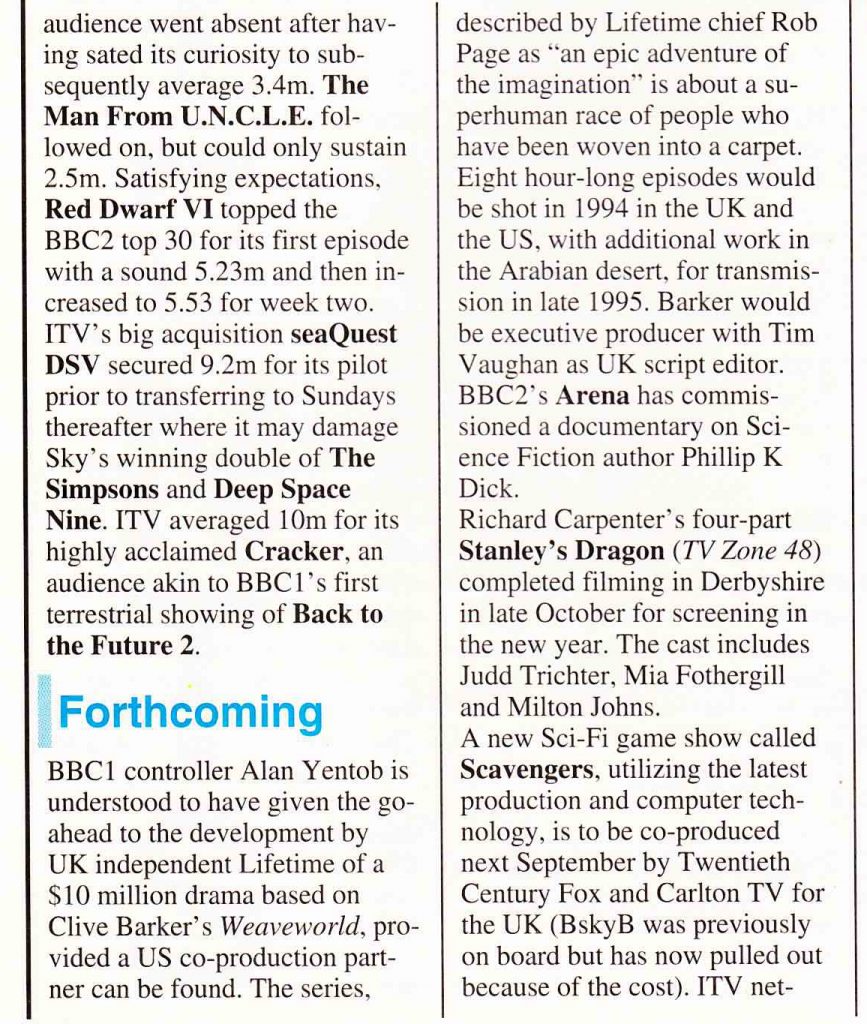 He probably failed in his quest, because Showtime ended up with the rights, before they moved on to the CW network, who have recently announced their own series.