It's been a weird day so far, and I can't think of anything to write about, either here or for a project I'm developing. Lucky it's the bank holiday I suppose. Maybe I should take the rest of the day off and go and teach myself how to carve sculptures into a big log of Limewood I have lying around.
But the promise to myself is to write something here, every day, no matter what. So, I'm going to pull my Radio Times Guide To TV Comedy out from under a pile, pick a random page, and tell you about a sitcom from the distant wisps of history past.
I shall use a random number generator, once I've extricated the book from beneath 9 other books, and several box sets. It took two people to liberate it, just so you know. And the number generated was 648. Serendipitously, there's actually only one listing on this page, because it's the end of the S section, and it's a 1989 Central Television production starring Eric Sykes called The Nineteeth Hole.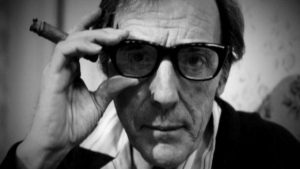 Written By Johnny Speight, who you will know as the creator of Alf Garnet, and indirectly in the US of All In The Family (see my earlier posts about Norman Lear here), it ran for seven episodes and was produced by former Fifteen To One host William G. Stewart.
Mark Lewisohn has this to say about it:
Sykes was cast … as the harassed secretary to Prince's Hill Golf Club … an establishment steeped in chauvinism, ethnic prejudice, homophobia, snobbery and nationalism … it wasn't, it has to be said, at all funny.
Which seems to suggest it shared a lot with Speight's earlier works, except the not being funny bit. Sykes later went on to tour a live version of the show.
I haven't seen it, nor have any memory of it being on, and I can't find a clip to share with you either. So here's him arguing with Marty Feldman in a 1966 episode of Late Night Line-Up instead: