It's Friday, and that means it's time for me to answer the questions you've been sending me all week. First up is a query from Lizzie.
YOUR POSTS OFTEN SWING FROM INTERESTING EPHEMERA TO OUTRIGHT LIES. HOW ARE WE SUPPOSED TO KNOW WHICH IS WHICH?
I helpfully tag anything that's a pack of bovine fecal matter with the Lize category. To be honest, most of the time it should be obvious which is which, but that thing about tigers and sex is definitely true.
Next up, Percy has this to ask:
HOW DO YOU TAKE YOUR COFFEE?
Because I work from home, it's important to treat the writing as an office job, otherwise one can get distracted by Twitter, YouTube, or self-abuse. So, I actually have an urn, constantly keeping my coffee water at a steady 98 degrees temperature. It doesn't have an old-fashioned tap spout at the bottom, or a 1950s tea lady with a pink head scarf and a fag hanging out of her mouth though. It's all digital with beeping buttons. It's looks like one of R2-D2's distant ancestors. Or C3-P0's G-spot.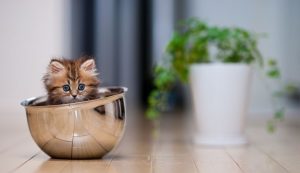 THE BOWLS YOU MAKE ARE NICE, begins Edmund, I WAS WONDERING HOW YOU MAKE THEM.
That's not technically a question is it Edmund? It's a statement of your thought process with an implied query within, but it's NOT a question. I mean, come on people. This is clearly labelled as a Question and Answer post, and the concept is universal and simple. You, like the Stotts, ask the questions, and I, like Damon Hill trapped in the headlights, try and answer them, but if you can't be arsed to even structure a proper enquiry, then well, frankly, fuck the lot of you in the neck. Especially you Edmund.
And finally, let's hope this is actually a fucking question from someone calling themselves simply S:
I LIKE YOUR SITE.
Fuuuuuuuuck offffffffff you nauseating twatwagon. I hope your face melts off as demons from the Ark attack you for daring to interrupt their slumber. I hope your balls shrivel up and drop off, and that someone steps on them thinking they are dried up peas, but that you can still feel the nerve endings and the pain is so immense that you grow another pair of testicles out of your gaping anus.
Thanks for all your questions this week, it was fun answering them. If you want to ask me something, just fuck off.