This one's a bit pointless, even by my standards. Sorry. Let's start with a re-watching of the opening titles for Citizen Smith.
First off, it always amazes me that The Red Flag is set to the tune of O, Tannenbaum, a song about a Christmas tree. But that's not what I bought you here to talk about today.
As Wolfie emerges from the station and crosses the road, my eye is always drawn to the men on the traffic island, doing some building work. I started to wonder what it is they're doing. It looks like they're building something, but the truth is, they're doing the opposite.
They're actually starting to dismantle that traffic island.
Have a look at the junction now.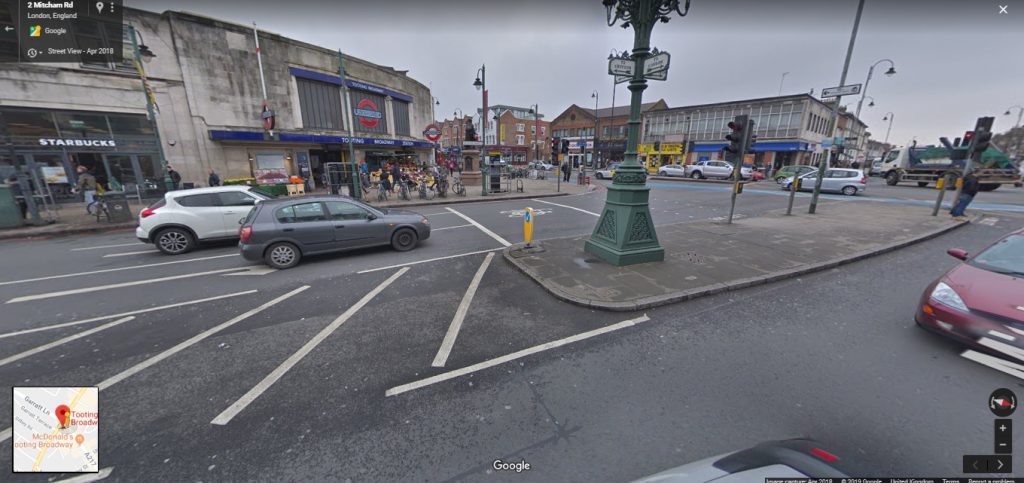 As you can see, they've widened the road, and as a result they've had to move the statue across the way outside of the station itself.
If we swing Google around, we might also get an idea of where the camera was set up to get that opening shot. My money is on top of the Money Shop.