It's long overdue, so we're having a look at another vintage magazine from the 1990s. This time it's issue #56 of TV Zone, from July of 1994. Here's the cover, which should please some of you.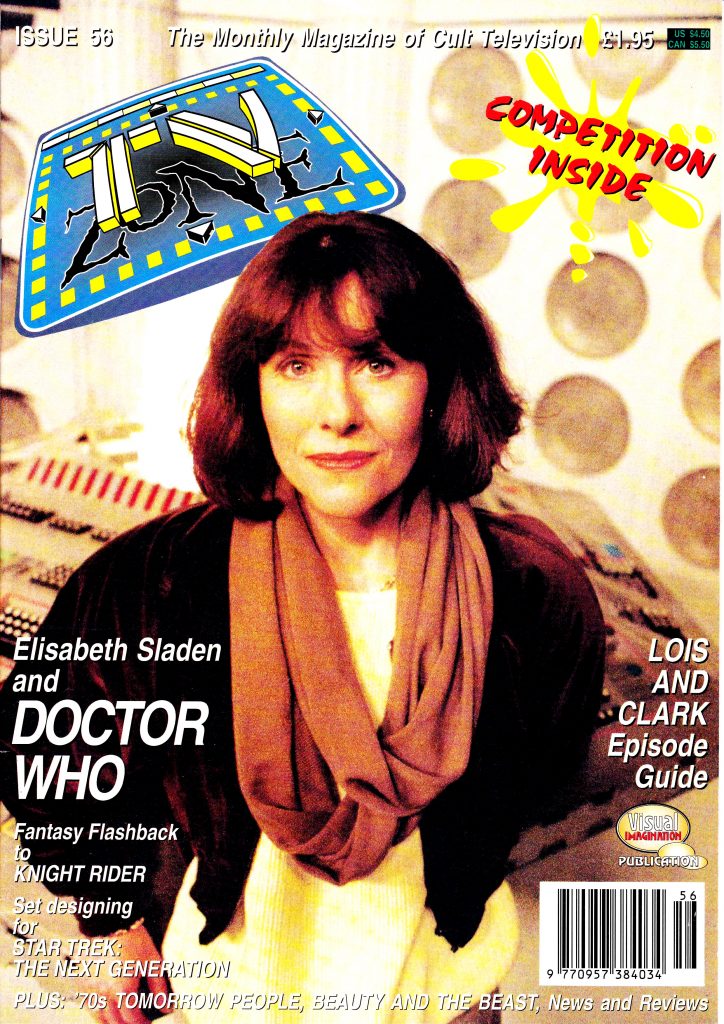 But as usual, it's the News pages that provide the most interest. Following on from the previous edition's speculation that Alan Rickman had been cast as the new Doctor Who in the Spielberg produced US TV version, this time it falls to Eric Idle to deny any involvement.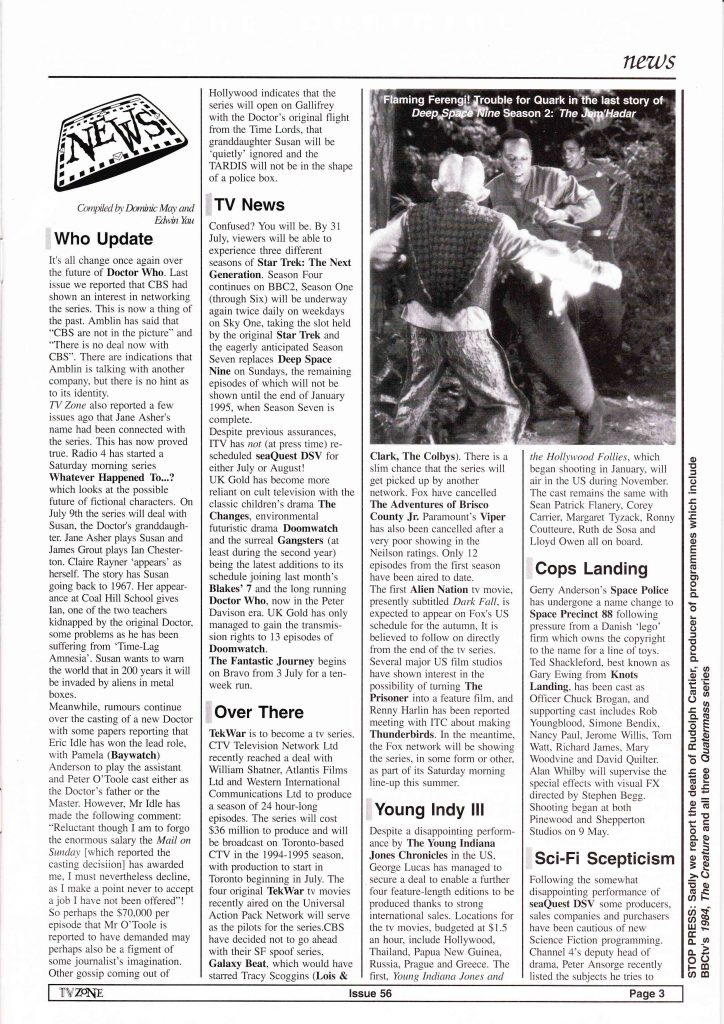 He issued a statement after a news paper reported he had been offered the role, and a per episode salary of upwards of $70,000.
Reluctant though I am to forgo the enormous salary The Mail On Sunday has awarded me, I must nevertheless decline, as I make a point never to accept a job I have not been offered.
You can also see (if you click the image to enlarge it), that Peter O'Toole was rumoured to be in the new show too, perhaps as the Doctor's father.
Moving on though, we remind ourselves of less voyeuristic times, with the announcement that Michael O'Hare would not be returning for the second series of Babylon 5.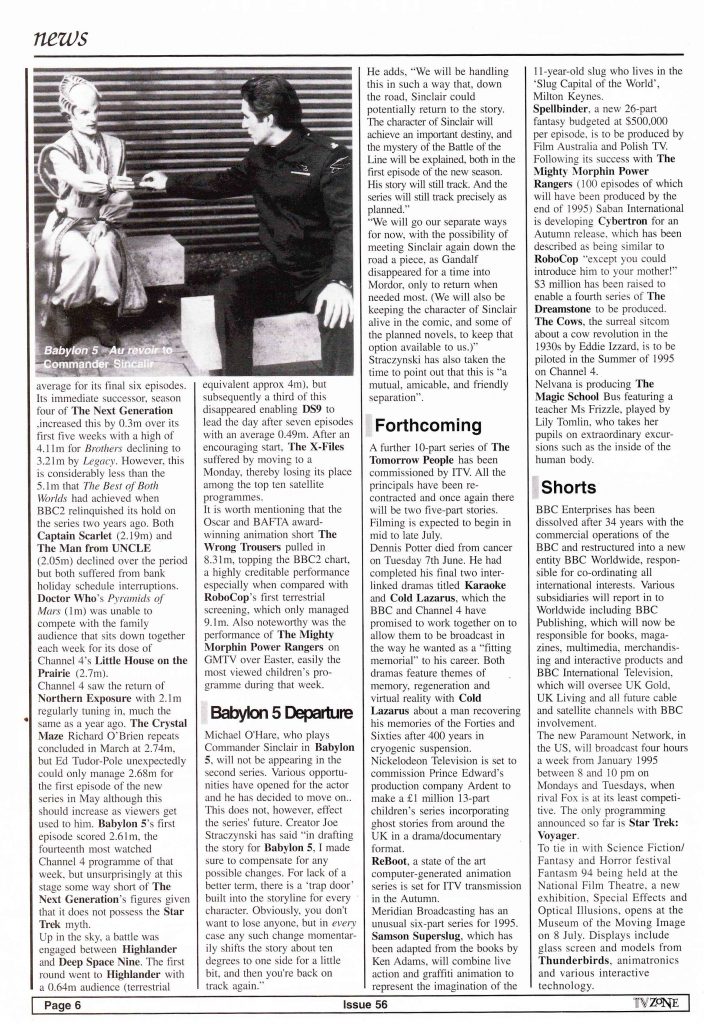 "Various opportunities have opened up for the actor, and he has decided to move on." The real story is much more sad, and can be found here.
It's the Forthcoming section that provides the most intriguing things though. The first few titles mentioned did make it to the air, including ReBoot.
As did Samson Superslug.
As did Spellbinder.
But what about that pilot for Eddie Izzard's sitcom about a cow revolution in the 1930s? That never got made, surely? Well, it did, though I don't think it ever made it to the air.