Yesterday, a delve inside the TV Zone magazine from November 1993, found an article about a mysterious BBC sci-fi project called Saurus. Apparently, it was in development, with pre-production starting on the 13 episode series, including some model shots that were featured in the article.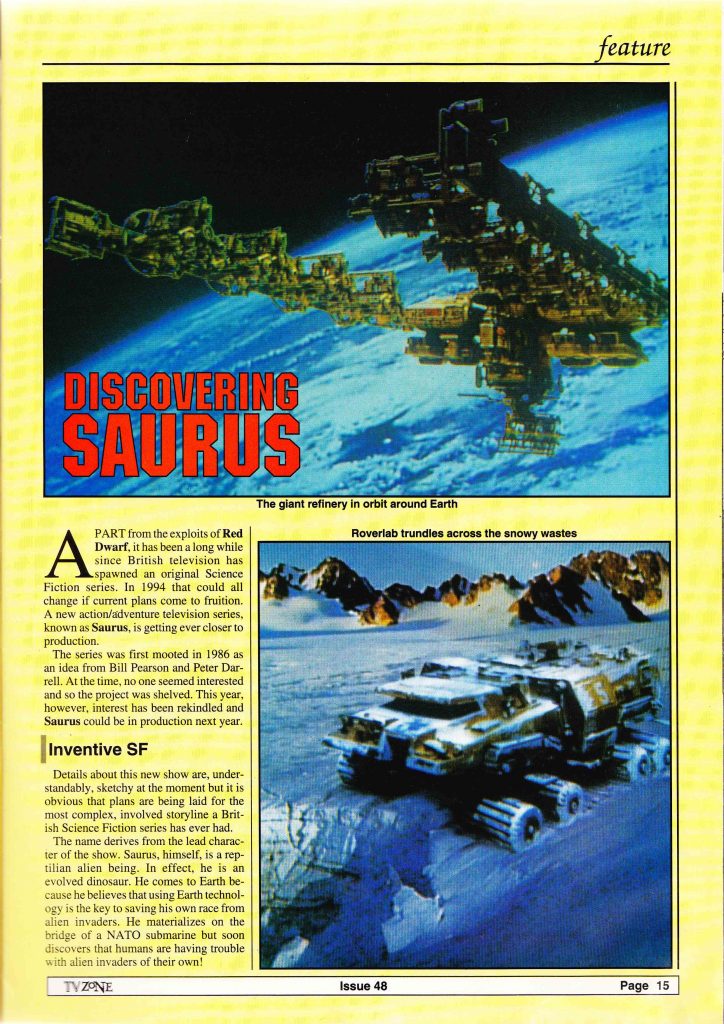 This show was never made, and I found no references to it anywhere else on the internet. But because the internet is a massive social network, a friend of mine put me in touch with Stuart Clark, the author of the original article and many astronomy books including The Search For Earth's Twin. He says:
That was me writing a long time ago, in a galaxy far far away. The show never made it past the pitch. I was in conversation with the FX guy, Bill Pearson, talking to him about Gerry Anderson's Space Precinct. He whipped out a folder and showed me his idea for a show. The images made it publishable. He was a fun Scot who had a workshop at Shepperton Studio.
Thanks to Stuart for the information. We'll dive into another vintage magazine tomorrow.