There's a big gap in my small collection of TV Zone magazines. Either I didn't buy editions 31 to 45, or they're in another drawer somewhere, or I just didn't keep them. Whatever the case, the next one in the chronological pile is this: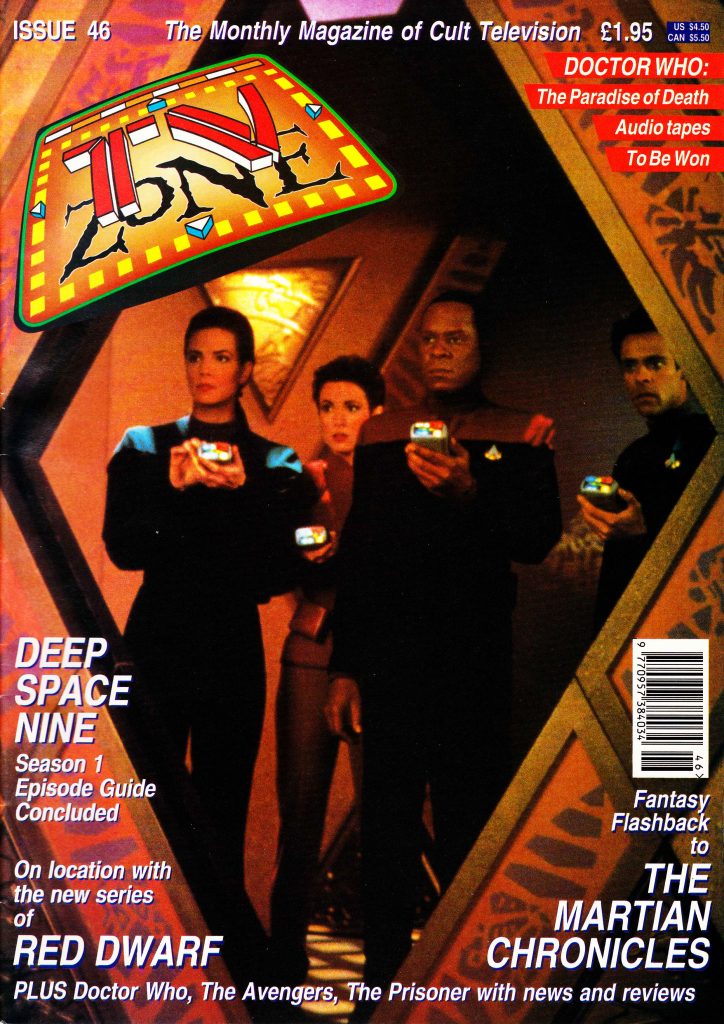 There's a fair bit of talk in about the aborted 30th Anniversary special for Doctor Who. A letter from Will Wyatt, who at the time was the Managing Director of Network Television at the BBC, squarely blames the fans for getting their hopes up, since "no final decision had been taken to proceed with the project". Read much more about it all here. What they ended up making instead was this:
Considering that most of the pre-publicity for Red Dwarf VI focused on the episode Gunmen Of The Apocalyse, it's interesting to see that there's a whole article about Rimmerworld here, and the experience of shooting the location scenes.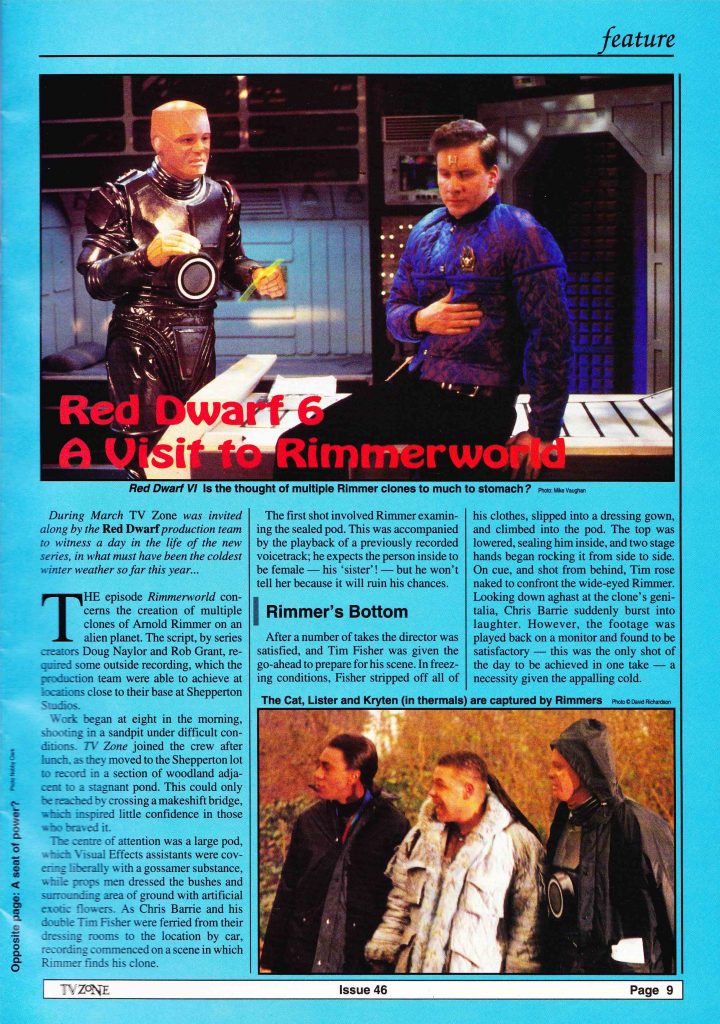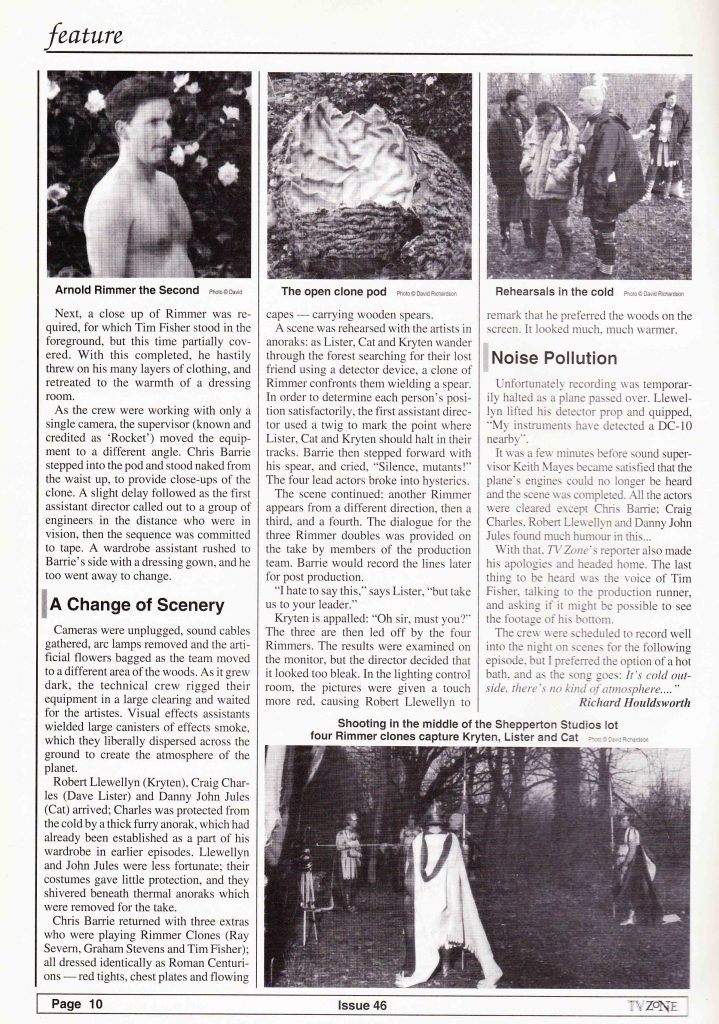 The episode was planned to air fourth in the series, and set itself up as a sequel to the Gunmen episode, but ended up being shown fifth instead.