Every now and again I like to recommend some comedy DVDs to you, so here we go.
First up, is Sorry!
It had seven series throughout the 1980s, and starred Ronnie Corbett. Written by Ian Davidson and Peter Vincent, who were The Two Ronnies alumni, it's about the hen-pecked Timothy Lumsden who is 40 and upwards, living at home with his parents. You probably remember it for its "language, Timothy".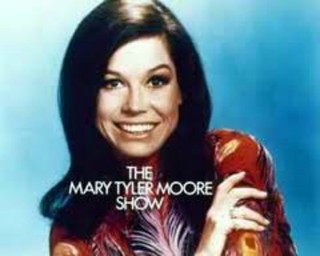 No list like this is complete without Ever Decreasing Circles, which I've waxed lyrical about elsewhere, and it's always worth a watch. I can't say enough good things about it, so I won't. You really should watch it.
I had fond memories of a Karl Howman series called Mulberry, so I treated myself to it before Christmas, and it was every bit as lovely as I remembered. It's charming and engaging, and has a lovely mix of dark and light throughout. It's bolstered by some fantastic performances too.
When M*A*S*H was broadcast in the UK during my childhood, it didn't feature the laughing audience – which is the way Larry Gelbart wanted it – so it's a little disconcerting to watch it again now and hear the laughter on the DVD. But still, this one isn't a classic for nothing, and Alan Alda is epic.
All In The Family is the US remake of Til Death Us Do Part, and I don't think it ever aired here in the UK. I've only just started making my way into the first series, but it's great so far. Jean Stapleton demonstrates a comic timing that borders on the sublime. If nothing else, watch the opening credit sequence and see where Family Guy is coming from. You can only get this as a US import unfortunately.
Again, only as an import, but my word The Mary Tyler Moore Show is an absolute gem. Get it, watch it, enjoy it.
Clicking the above links will take you to Amazon UK, so if you have any objection to that, best not click them.