Or When Rik Mayall Nearly Quit To Be A Teacher
I really like Filthy, Rich And Catflap. As I say in Proctology: A Bottom Examination, it didn't help that at times the show was being pushed as the natural successor to The Young Ones. Ben Elton, talking on The South Bank Show recalled the show as 'a big step forward' conceptually, and producer Paul Jackson was at pains to point out it was a more traditional sitcom than the variety show feel of The Young Ones.
So let's have a look at some of the contemporary coverage of the series. Here's a brief mention from the Birmingham News on 2nd January 1987. That headline does not refer to Eddie Monsoon.
On the same day, the Aldershot News demonstrates how a lot of the local press were covering the show, as variations of this same piece appeared across the regions.
The Daily Record, on 7th January, went with the objectification angle, beneath a write-up about Richard Wilson and his new sitcom with Bernard Cribbins, High And Dry.
There was a very brief mention in the Dundee Courier on the 8th January.
Both Catflap and High And Dry were reviewed in the Liverpool Echo on the 9th January.
While the Dublin Evening Herald was a lot more positive about it on the 10th.
This short piece from the Sunday Mirror on the 11th January takes an unexpectedly dark turn.
The Stage also reviewed Catflap and High And Dry at the same time on 22nd January.
Let's swing back to where we began, with the Birmingham News on the 13th Noveber 1987, where Ben Elton briefly talks about his reaction to the reviews.
And here's a remarkably frank interview with Rik Mayall from the Sunday People from the 10th April 1988.
Can you imagine walking into school at the start of term and finding Rik Mayall stood in front of the blackboard?
If you want to learn everything and more there is to know about Filthy, Rich And Catflap, you should definitely check out Podcasto Catflappo. It's great.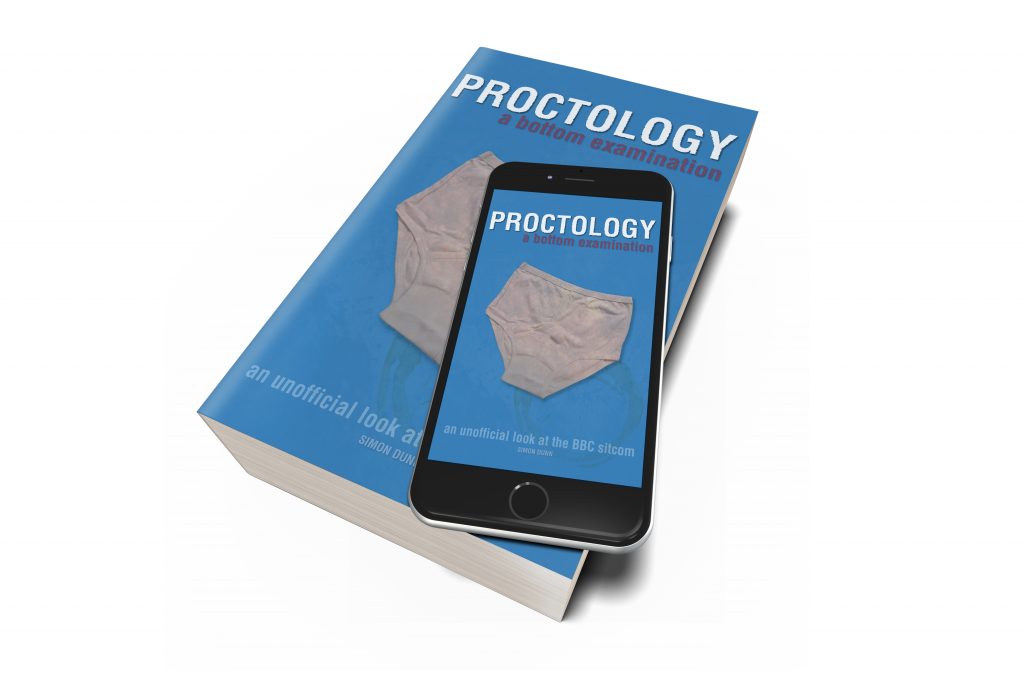 PROCTOLOGY: A Bottom Examination is my in-depth guide to all things Bottom.

Available now on Kindle and in paperback.