I'm in the middle of a massive clear out of stuff, and I came across this. It's a tape that must have come free on the front of Empire magazine, and it features Popcorn Movie Music.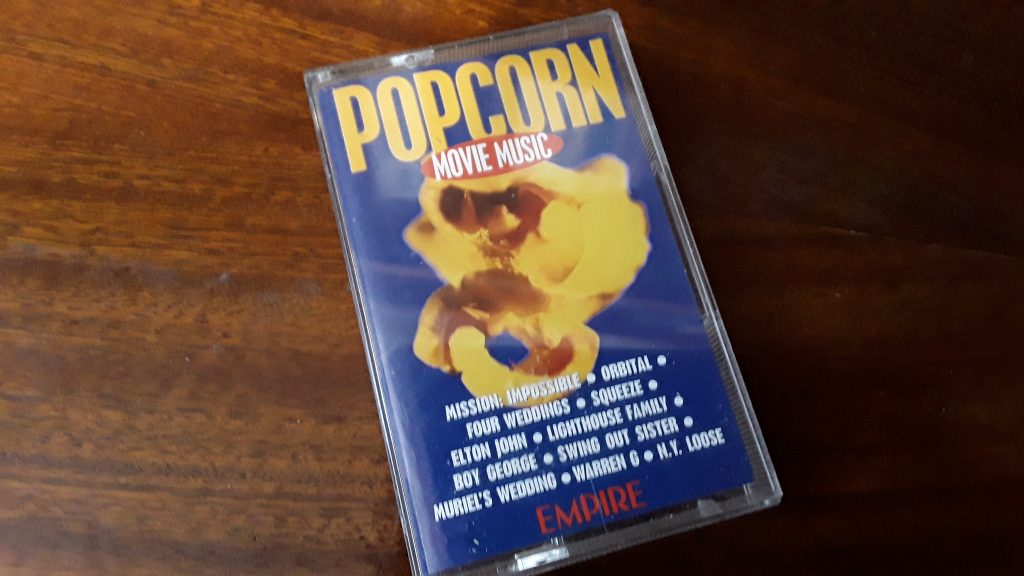 I like how inconsistently the cover veers from the name of a movie to the name of the artist. But here's the full playlist of both sides of the tape.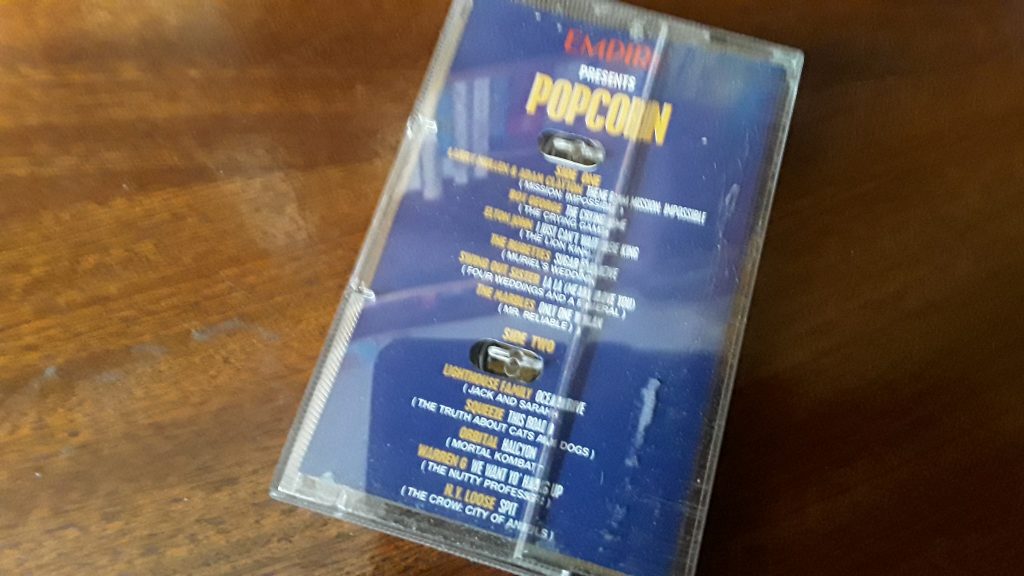 So, I thought it might be fun to have a look at as many of those tracks as we can. Beginning with Larry Mullen and Adam Clayton's Mission: Impossible theme.
That's an impressive video, in spite of, or perhaps because of, the naked man humping his drum kit.
Track two is Boy George's The Crying Game.
Third on the tape is I Just Can't Wait To Be King, by Elton John. Not the first choice you might think from The Lion King.
Next up is The Rubettes, singing Sugar Baby Love, as featured in Muriel's Wedding.
To Four Weddings And Funeral next, with La La (Means I Love You), as sung by Swing Out Sister.
And finally on side one, The Marbles' Only One Woman, from Mr. Reliable.
Side two begins with the Lighthouse Family's Ocean Drive, which was in Jack And Sarah.
Secondly, from The Truth About Cats And Dogs, Squeeze give us This Road.
From Mortal Kombat comes Orbital's Halcyon.
Warren G's We Want Yo' Hands Up provides our penultimate number, from The Nutty Professor.
The needle scratches to a halt with the closing number from NY Loose. It's Spit, from The Crow: City Of Angels.