I like to think that Wanda is a massive sitcom bore, and that she forces all of the other Avengers to sit down and watch Hi-De-Hi, or Dharma & Gregg. We get a glimpse of her DVD collection in the latest episode of Wandavision.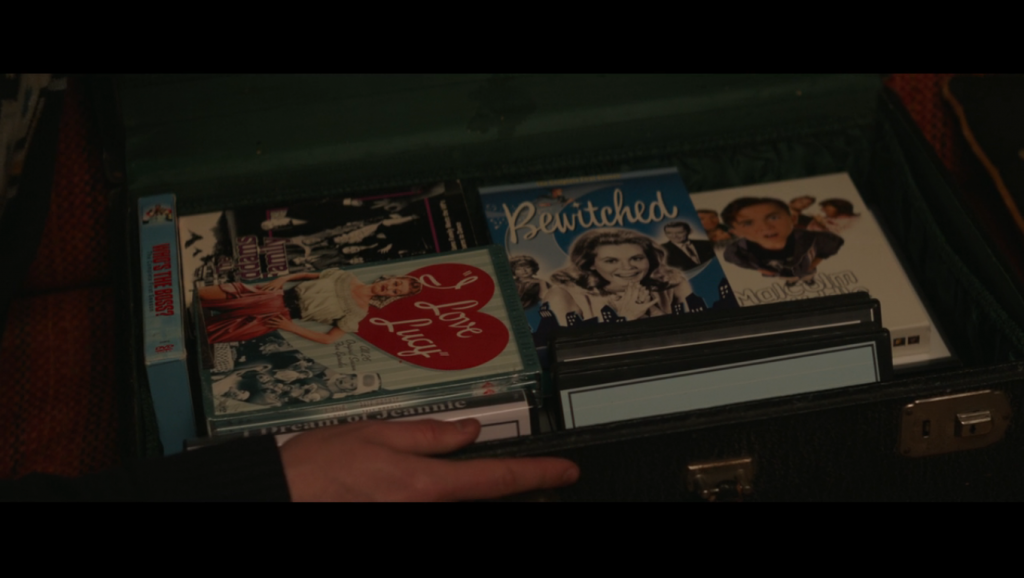 Here we see Who's The Boss, I Love Lucy, Bewitched, Malcolm In The Middle, I Dream Of Jeannie, and The Addams Family.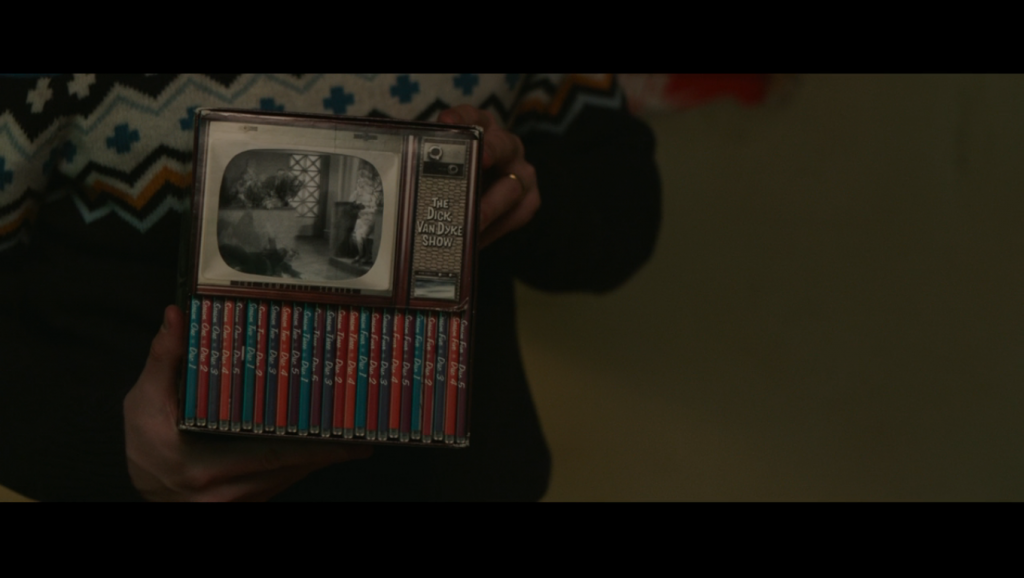 Here's the gorgeous looking box set of The Dick Van Dyke Show.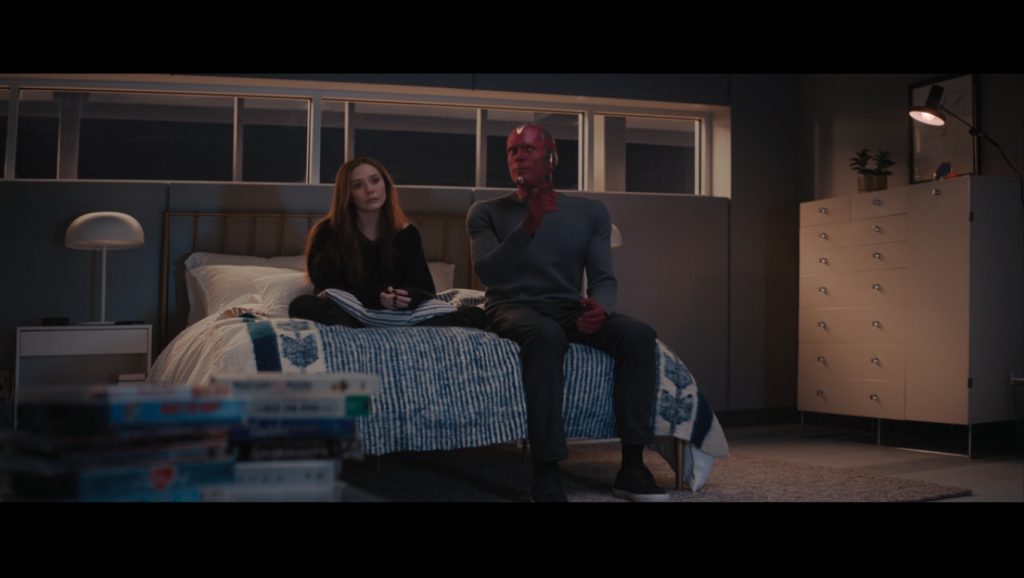 And here's another pile by the TV. I can't make any of them out though, can you? It's possible there's a Friends set in there.