If you don't know Crispian Jago, you should have a wander around his site immediately. At the moment he's making a set of Skeptic Top Trump cards, and his latest addition is Sundays Supplement's very own Iszi Lawrence.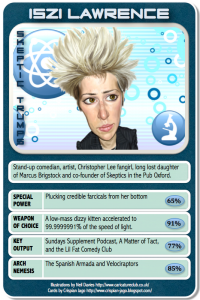 How cool is that? I'm not jealous.
And yes, I did make a fart joke in the title. Deal with it.