A title that's a mouthful, and difficult to get your tongue around, For 4 Tonight was a Channel 4 show, created by Ruby Wax, starring George Irving and Rachel Bell. It aired on the network in the autumn of 1983, and was directed by Michael Dolenz (yes, that one).
Stay tuned for the disconcerting 80s adverts at the end.
In The Radio Times Guide To TV Comedy, Mark Lewisohn speculates whether this was an unofficial British remake of the US show Fernwood-2-Night.
Certainly Happy Kyne appears in both …
And here's Norman Lear talking about the show.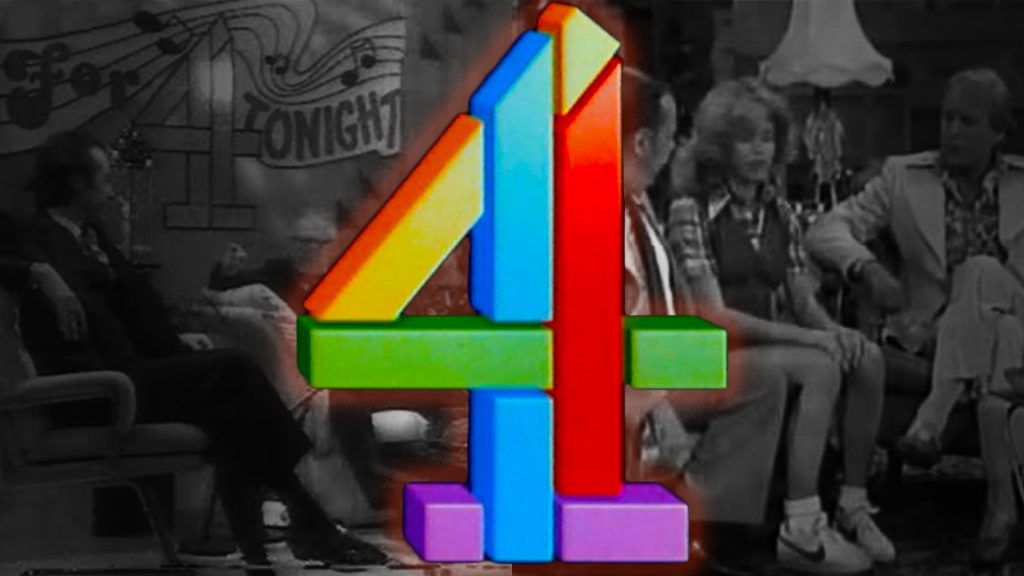 I was made aware of these shows thanks to this excellent article about Girls On Top by Tim Worthington.