Sorry I'm late with this:
It was a pleasure to welcome the erudite and inimitable Rebecca Watson to the show this week. She once sent me a text that technically libelled Simon Singh, but I'm not telling you what it said.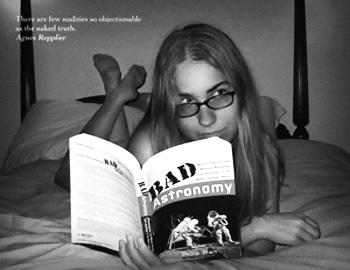 She is the founder of Skepchick, co-host of The Skeptic's Guide To The Universe and an Asteroid. Fact.