Yesterday we had a look at The Entertainers briefly. Today, let's explore another episode which introduced television viewers to Fundation. Fundation was a comedy troupe consisting of Gareth Hale and Norman Pace, Terry Morrison, Joe Griffiths, and Victy Silver.
It's possible that this appearance lead to a Radio 4 show called Don't Stop Now – It's Fundation, which ran for three series between December of 1983 and August of 1986, but I don't know the actual timings of this.
Norman Pace is particularly remarkable in this sequence, don't you think?
Take a look at the full album on Flickr of the troupe's time at The Tram Shed.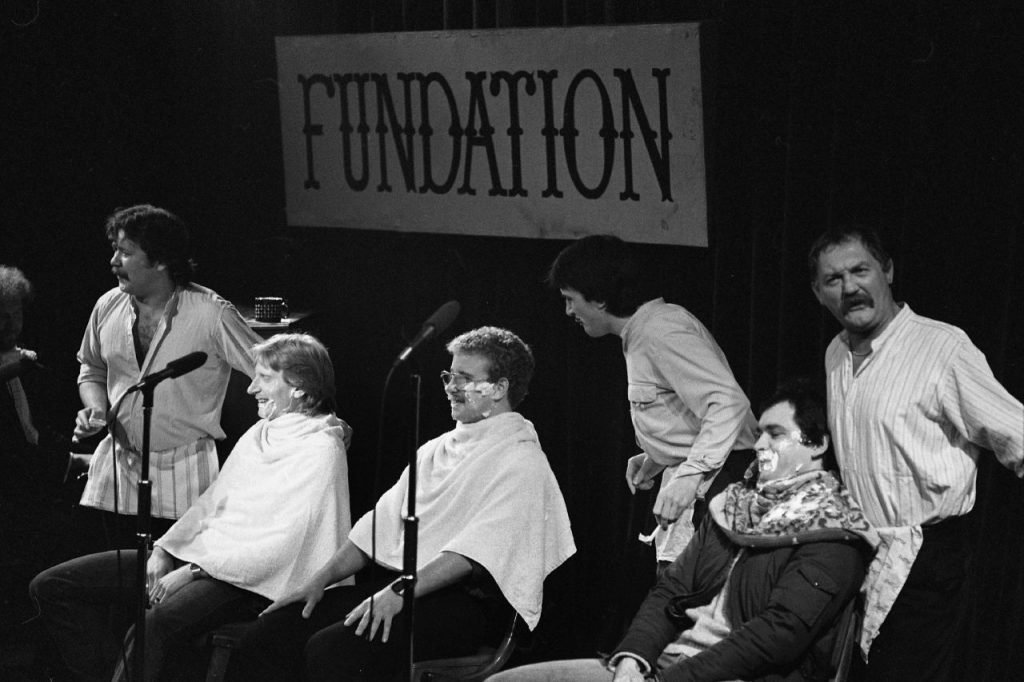 Hale and Pace went on to have their own show on LWT of course, starting in 1988 after a successful Christmas special in 1986. It's a show that seems to get overlooked a bit too much really.