The True History Of The Black Adder
This fantastic book documents a period of comedy that I grew up on and maintain an unhealthy fascination with, and I still found myself learning many new things.
Tautly written with a nice framing device, Mr JF Roberts takes us through the creation of the series, and the development of its successive incarnations. Reading about the tortuous rehearsal process, and hearing how it still rankles with the stars, writers, directors and producers after all these years, you get an insight into why this series was so good.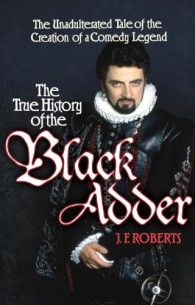 What's more, there's an exhaustive examination of what each and every person was up to between series, thus providing a great history of television comedy throughout the final decades of the 20th century.
You should buy it and read it.