The final joke of Bomb, the fourth episode of The Young Ones, never gets the laugh I think it deserves. It's not a bomb, it's an egg the plane has laid. I wonder if the noise of the baby plane has been mixed too loud and drowns out the laugh.
Anyway, here's Rick's exclamation when he firsts sees the bomb.
On the DVD it's subtitled like this: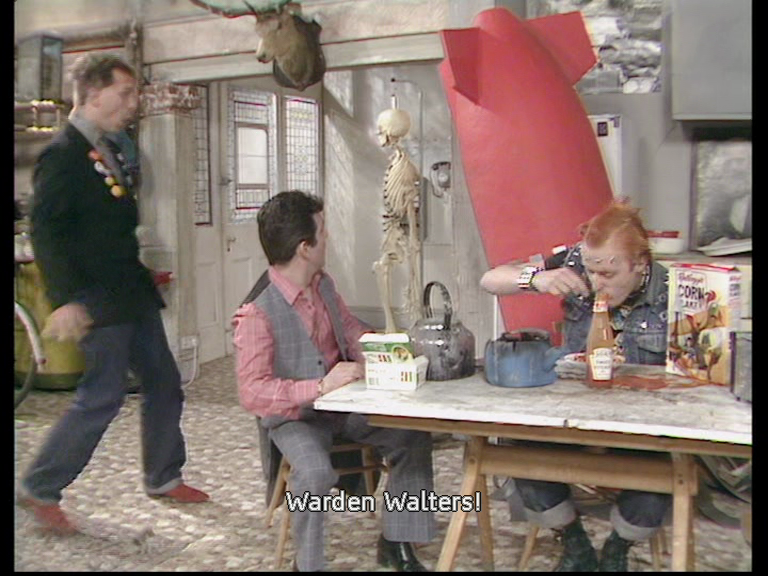 But he's definitely saying 'Wood & Walters', isn't he?
Bomb was recorded on the 1st and 2nd of September in 1982, a good few months after Wood & Walters aired on ITV at the beginning of the year.
So, if Rick had watched it, he would have seen the Mitch sketch, as performed by Rik.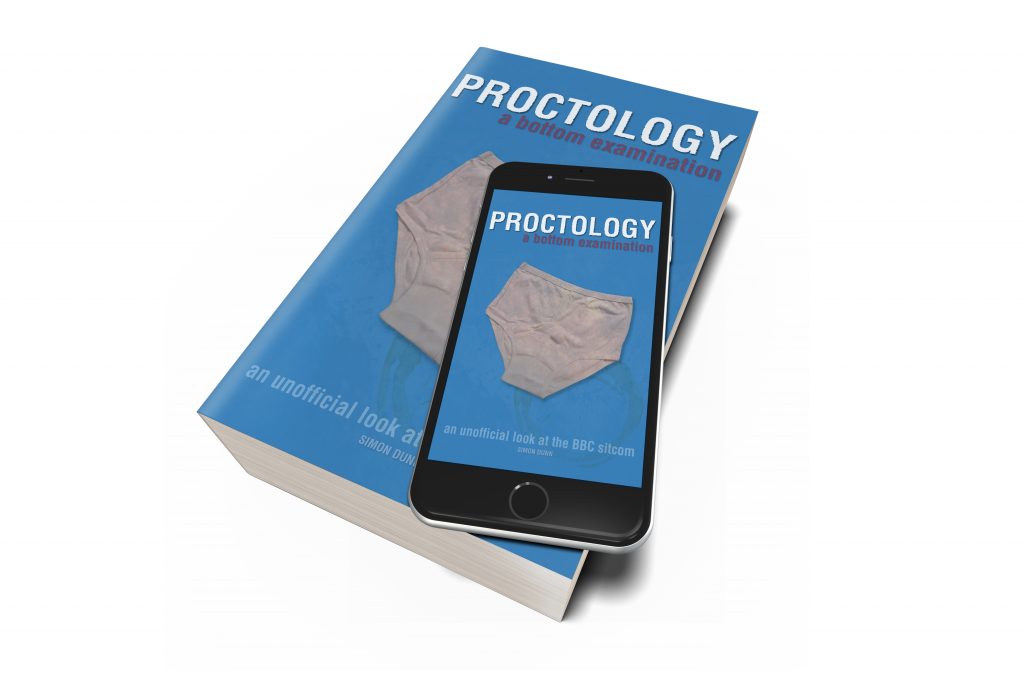 PROCTOLOGY: A Bottom Examination is my in-depth guide to all things Bottom.

Available now on Kindle and in paperback.