Let's have a quick look at some adverts featuring the latex creations of Spitting Image. This first one is for a tie-in board game.
This is what came in the box.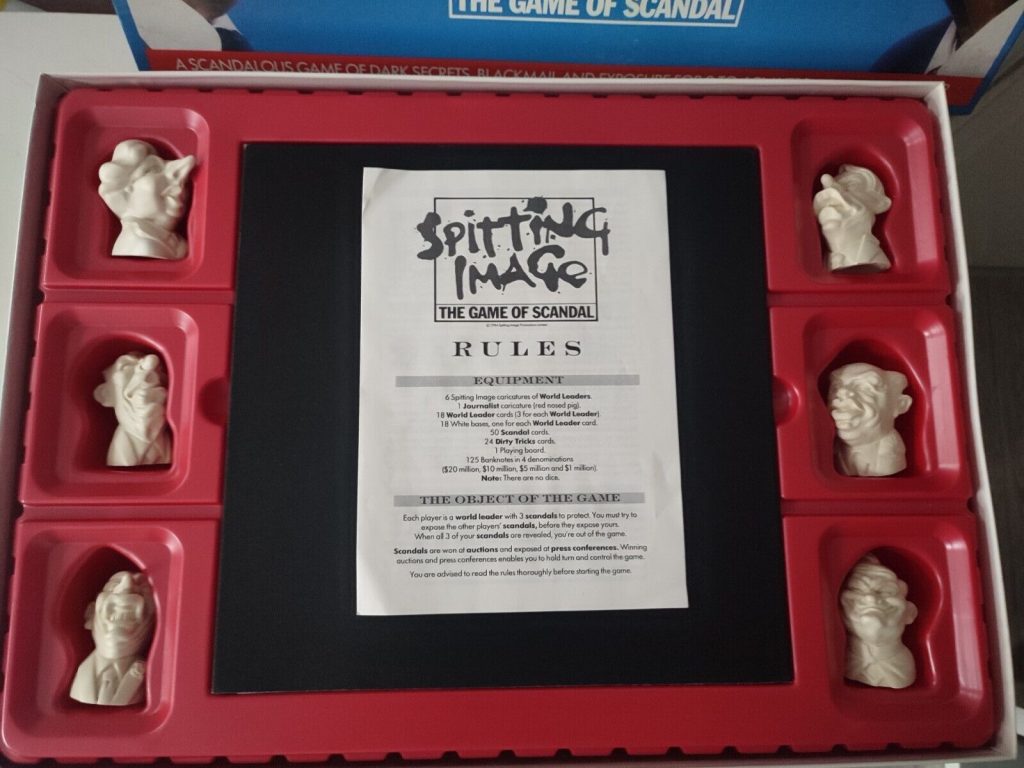 In 1987, the puppets were used in a campaign for Chiclets, an American gum product.
This one for Heineken feels like it's an actual sketch from the show, more than it does an advert.
Another game one now, this time for National Enquirer The Game.
And finally, one for a butter subsititute.