This runs the risk of turning into a Simon London's appreciation piece appreciation piece. It's fair to say he was an early written champion of The Day Today. On the Saturday before the first episode was broadcast (15th January 1994), he wrote this column.

The following week, on the 22nd January, he marked the show as Hot On The Box.
As well as previewing the second episode on the day of its broadcast (26th January).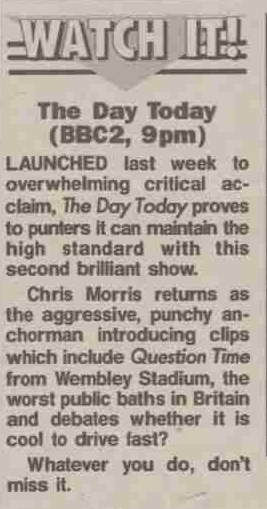 Pat Moore on the other hand, in spite of seeing the merit, thought the shows were just too damn long. This is from The Stage, on Thursday 27th January.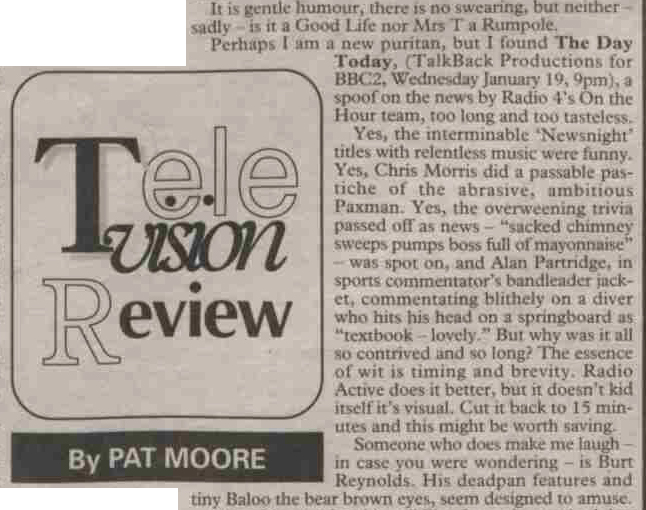 Simon London though, just kept singing its praises. Here's another promo from 2nd February.
And on the 9th February, he devoted a whole half page to Coogan and the show.
Even if his readers didn't agree with him.
But by now (23rd February), it was too late. It was Partridgeageddon. Even his fellow critics in the Mirror were smitten. And everyone was talking about the inevitable second series …