The more I think about it, the more I realise that Blackadder The Third is probably my favourite era of the show. It's certainly the series I think about more than any other, and that might be because of the performance of Hugh Laurie as the Prince Regent, and how well it juxtaposes with this version of Blackadder and Baldrick.
The third generation arrived with as little fanfare as the first. Most write-ups at the time were like this one, framing it as a news story around Atkinson's upcoming Australian tour.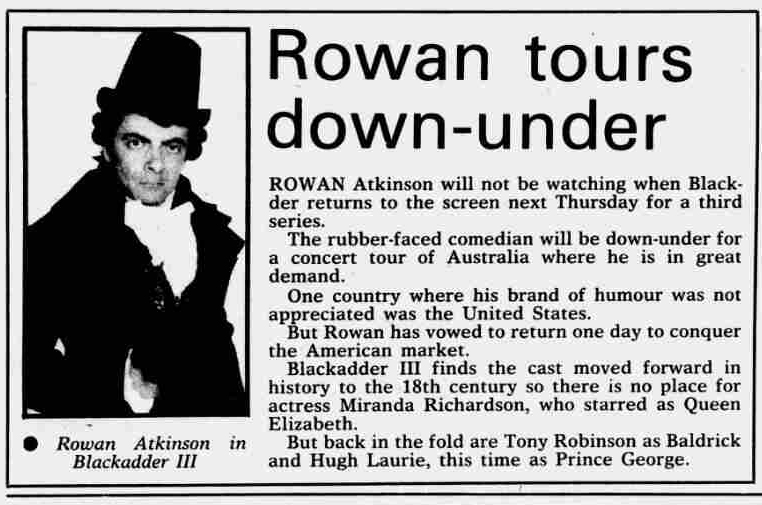 Come the day of broadcast for the first episode (17/9/1987), The Burton Daily Mail ran this preview.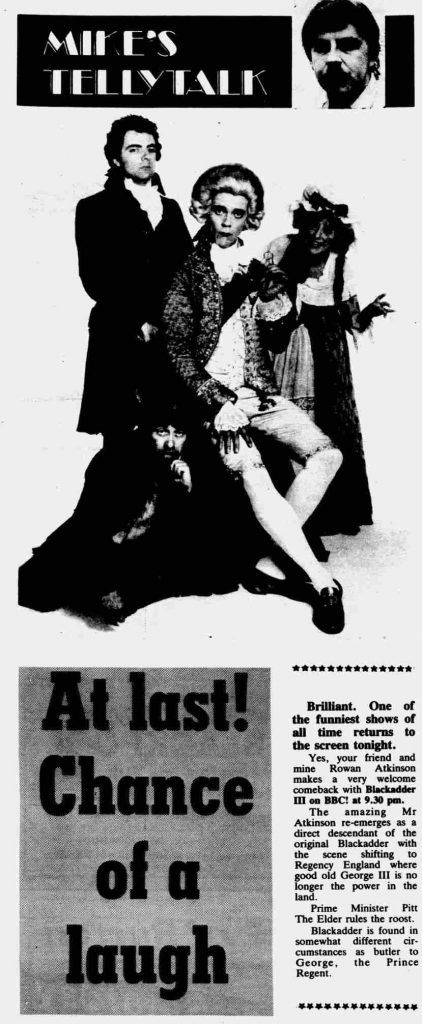 For some reason, the Hoddesdon and Broxbourne Mercury decided to run their preview the day after the show was on, and interestingly named the first episode as Rotten Boroughs.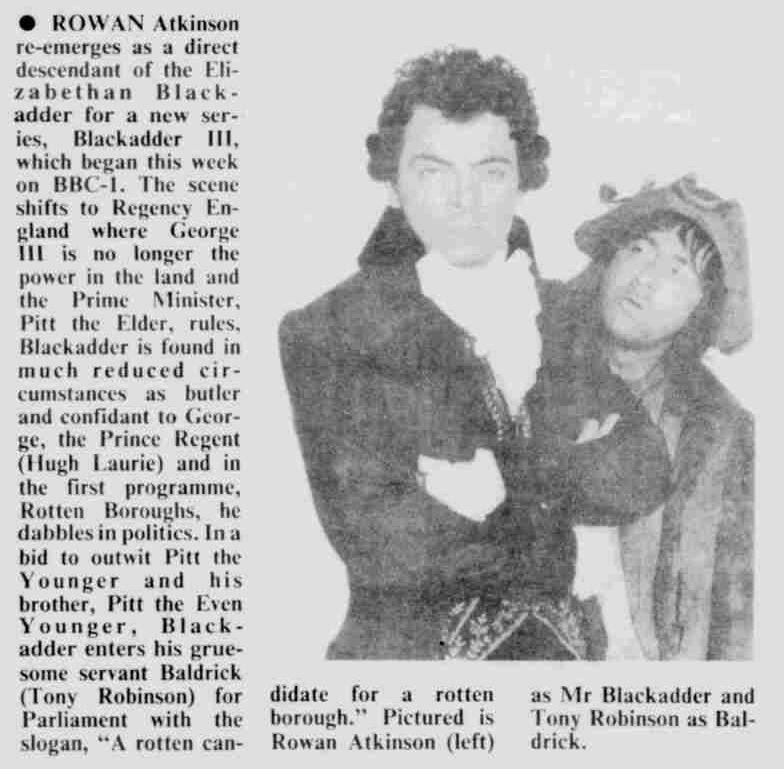 It's fair to say that Frank Morgan, writing in the Aberdeen Evening Express, didn't like this new incarnation (the fool).

It's slightly incongruous to me that Blackadder The Third and The New Statesman began in the same week, but I dunno why. Most reviews that week were comparing the two, for lazy journo reasons I suspect.
Noel Edmonds' favourite reviewer, Hilary Kingsley, fell into the same trap in The Daily Mirror.