Maybe I'm tired, but I can't seem to find any previews or reviews of The Black Adder when it first aired in 1983. I wanted to see if they matched the received thinking about the series. So instead, here's how The Stage announced the return of the second series, in January of 1986.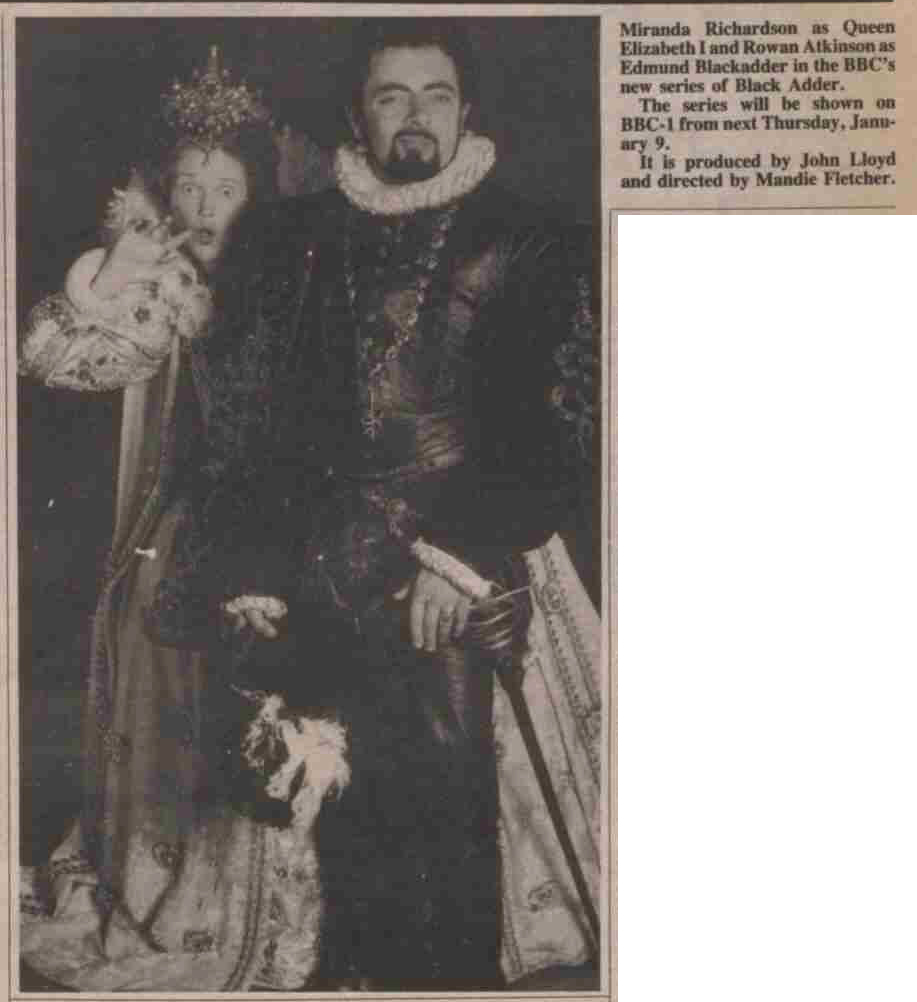 On the same day, this write up and intervierw with Atkinson appeared in the Newcastle Journal.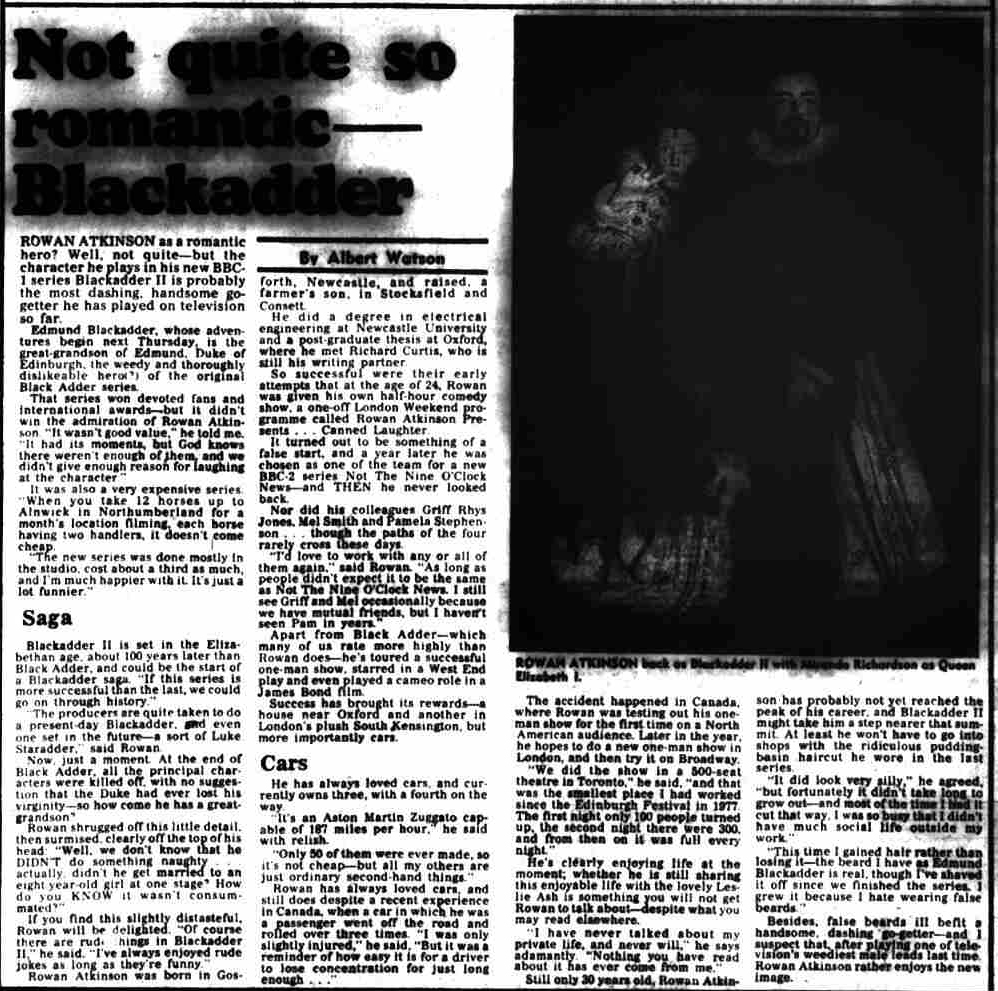 So already the narrative that the smaller budget and more intimate studio sets have improved the show has begun, but it's interesting to note that the first series is being lauded after its International Emmy win.
And here's how Hilary Kingsley reviewed the show after its second episode, on Friday 17th January in The Daily Mirror.