Independent producer Paul Jackson gives a sneak preview of some of what we'll see of the Melbourne Festival of comedy when it is screened on Channel 4 next month, and an insight into some of the behind-the-scenes comedy we won't be seeing.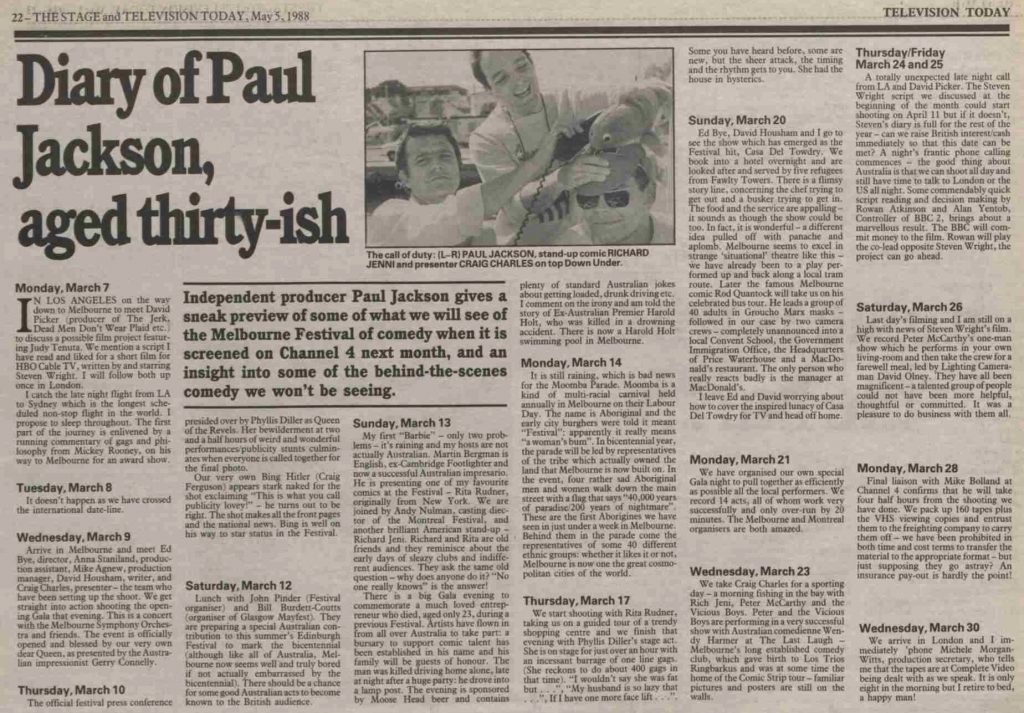 The show they are filming for was Craig Goes Mad In Melbourne, which aired in four parts in June of 1988 on Channel 4.
The Steven Wright short film mentioned in this was called The Appointments Of Dennis Jennings. It would go on to win an Oscar, which was presented by Martin Short and Carrie Fisher.
Here's the film.