After the success of retooling Who's The Boss? into The Upper Hand, Carlton had a stab at converting another monster US hit for UK screens. And for some reason they chose Married … With Children. I mean, after two hundred episodes (by 1995), the show was doing very well for Fox, but it does seem an odd choice. As does the casting of Russ Abbot in the main role. He's renamed Ted here, but doesn't keep the Bundy surname, and instead becomes a Butler. The show also featured Susan Kyd, and a very young Hugh Bonneville.
Abbot manages to make Ted more likeable than perhaps he should be, and I always thought Russ should have had more sitcom opportunities. He makes the most of a dud script here.
I have no idea why they chose to make the house such an 1980s throwback (coupled with the Cortina gag), but maybe it was to show how stuck in a rut the family is.
This is the set from the original.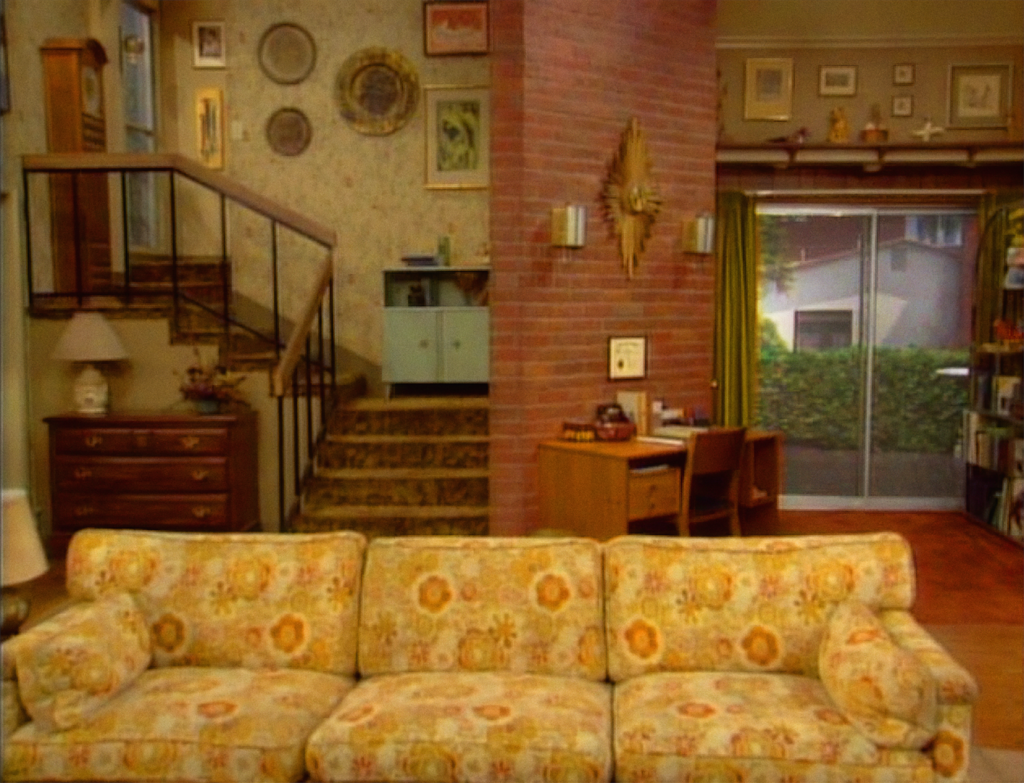 Married For Life aired for only seven episodes, in the spring of 1996.