I expect we all know that before Friends, Lisa Kudrow appeared in the sitcom Mad About You as a character called Ursula. Later, Ursula would be revealed as Phoebe's twin sister in Friends. Kramer also appears in Mad About You, so these kinds of cross-overs were common.
The seed for the twin thing was set up in this moment, though out of context it probably makes little sense.
Here's Kudrow talking about how she got the role of Ursula.
And here she talks about the audition process for Friends.
Before talking about playing both roles at the same time, and the choices this lead to the producers making.
In the second interview clip, Kudrow alludes to another little bit of sitcom folklore you may be aware of, that she was originally cast as Ros on the Frasier pilot.
But that wasn't Kudrow's only connection to the Frasier universe. She appeared in an episode of Cheers too, in 1989.
In fact, that was one of her earliest TV appearances. The following year, she appeared in the classic finale episode of Newhart as a character called Sada. She must have made an impression, because she returned for the follow up series Bob.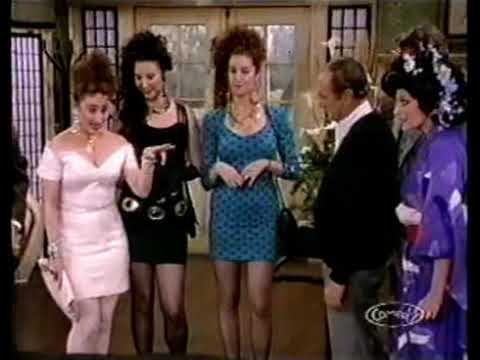 During this time, she also appeared in an episode of Room For Two, the ABC sitcom starring Patricia Heaton and Linda Lavin, and also on Flying Blind, the short-lived Fox vehicle for Tea Leoni.