It's not often you get a peek at the unproduced work of writers, and it's amazing that Roy Clarke found the time to write pilots at all, what with writing over 500 episodes of shows over the years.
There's an episode of Last Of The Summer Wine that guest stars Brian Conley. It's called Enter The Finger, and was broadcast in June of 2008.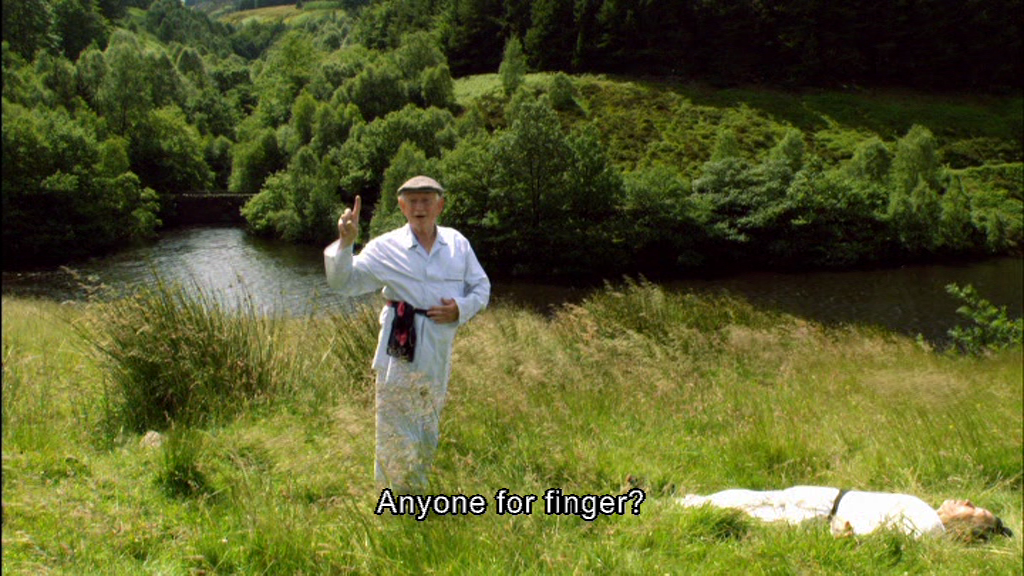 The first choice for this role though was Russ Abbot.
He'd been approached a few times over the years for guest roles, but always turned them down, waiting for something meatier to come along, as he explains here.
There's some lovely information in this interview, and it's well worth a full watch.
But the role he finally took, Luther Hobdyke wasn't born out of nothing.
While I don't think Roy Clarke created or wrote the character of Basildon Bond (happy to be corrected of course), Clarke did write a pilot for Basildon called 008 – The Real James Bond. (Oh to get into the Caversham archive and see if that's on file).
Abbot later said:
I wonder if this is a spin-off of the 008 character that he had in mind originally, and because it was extended to the series, I thought, right, let's give it a crack, because this is good.

Last Of The Summer Wine: The Story Of The World's Longest-Running Comedy Series by Andrew Vine
Here's a great Basildon sketch: