You might think my obsession with sitcom ovens is a bit odd, what with this, this, and this – but unlike Roy Clarke, I've never written a whole episode about an oven.
In Watching The Clock, the 20th March 2005 installment of Last Of The Summer Wine, there's a concerted effort to convince Auntie Wainwright to sell them an oven for the church at a very reasonable price.
Against all odds, she agrees.
They are suspicious.
They check the oven, and everyone agrees that it's 'a fine, nearly new oven'. And what's more, it's her own personal oven.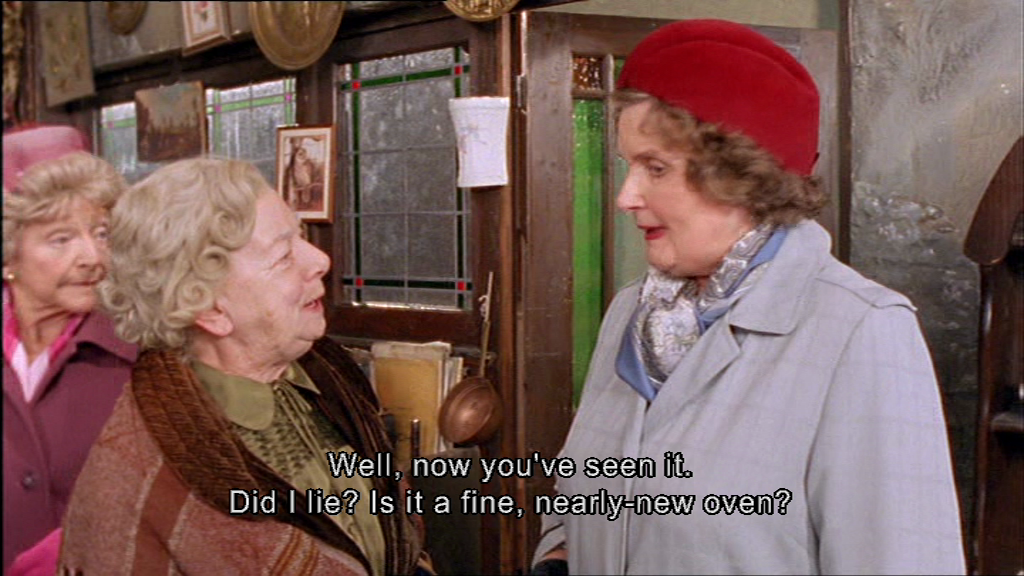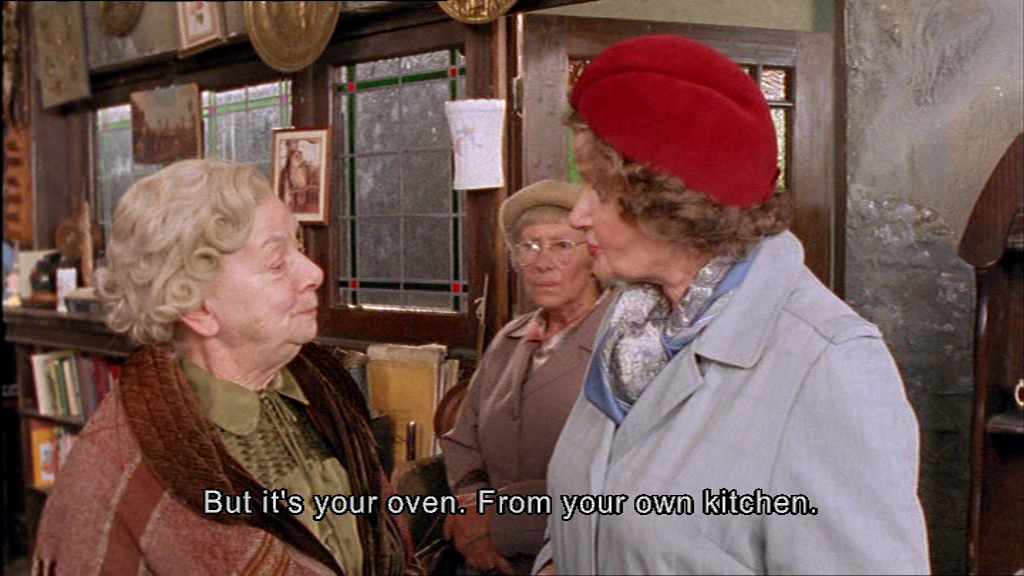 We've seen that oven before, years ago …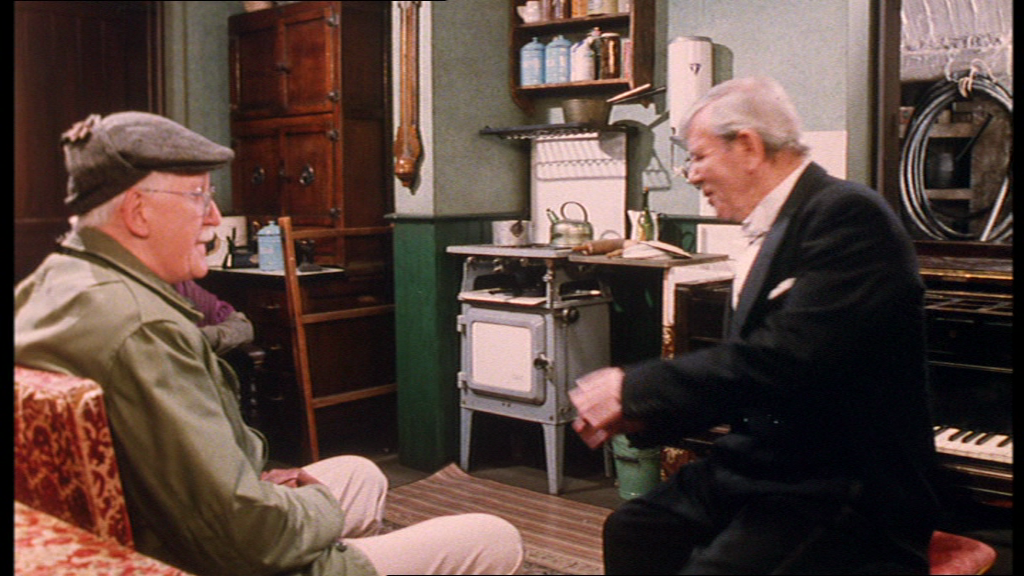 But this is the new oven, the one everyone agrees is a fine and nearly new oven.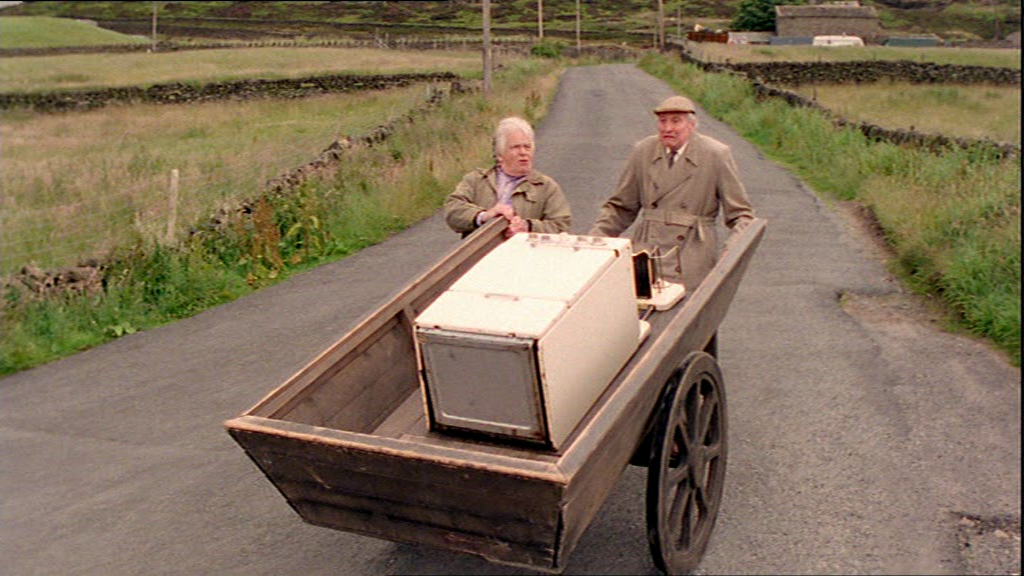 I'm pretty sure ovens in 2005 didn't look like that. It's actually quite similar to this one, from The Young Ones.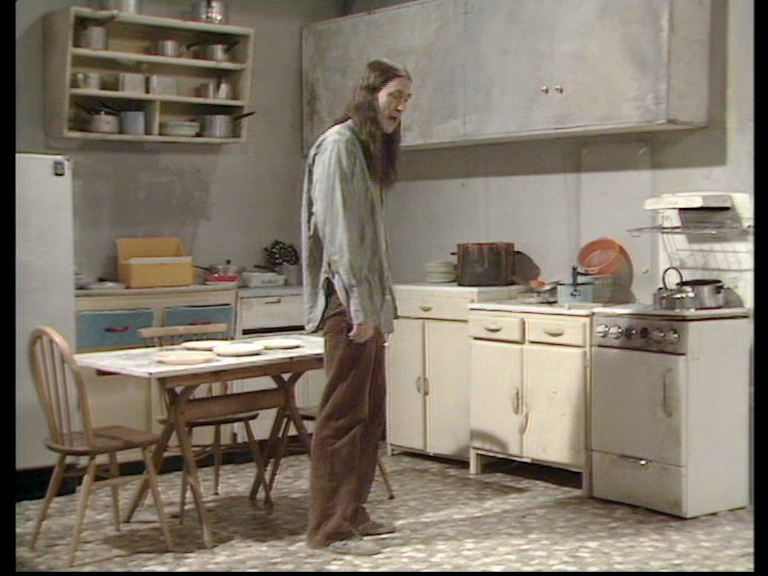 But a closer look at the controls reveals it's not the same oven.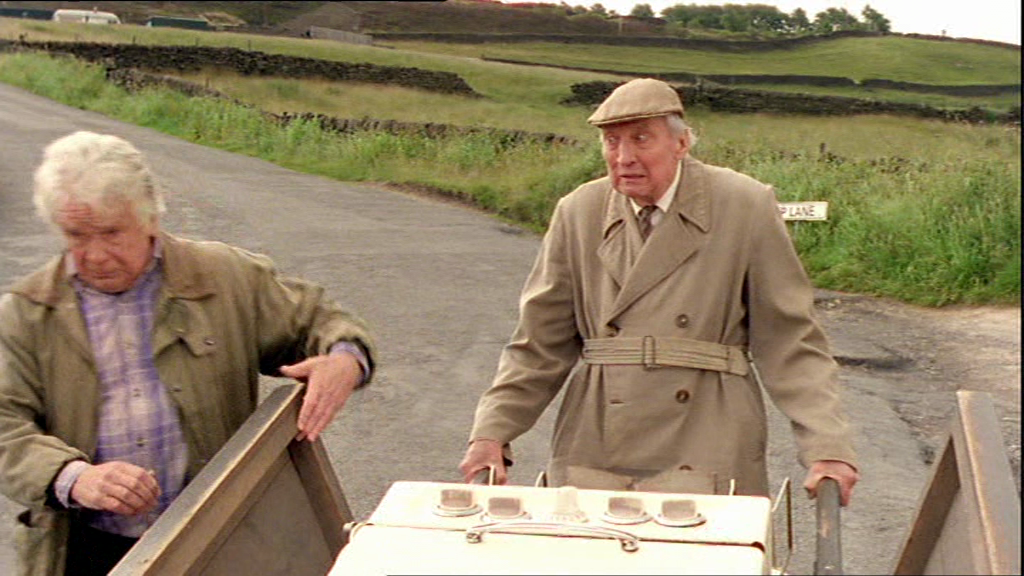 The handle is at the top of the door too.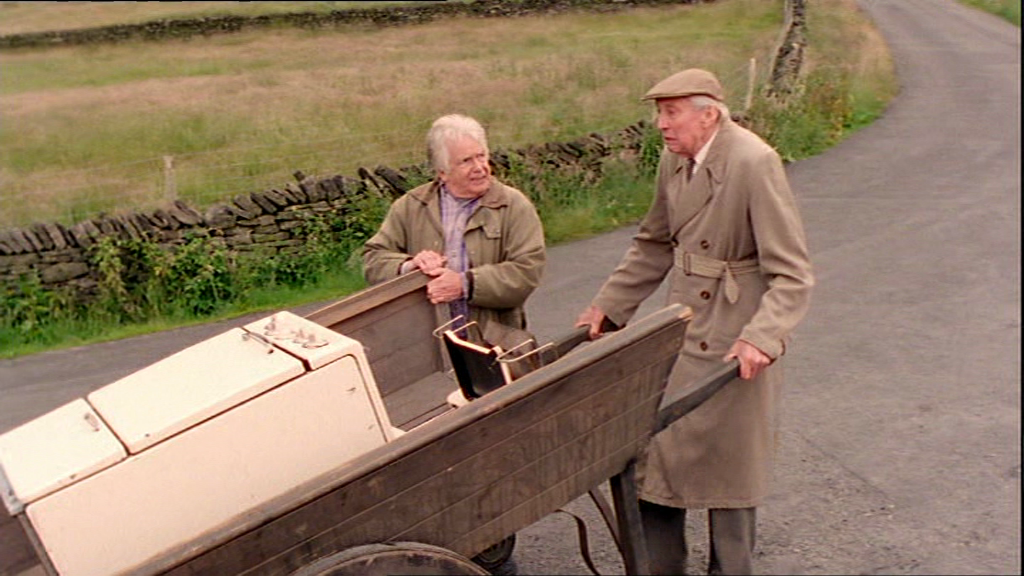 Still, nice to see another oven obsessive.