I thoroughly enjoyed my re-watch of Ever Decreasing Circles. It seems to get better each time I crack open the boxset. It struck me this time round just how unusual a pair of character Howard & Hilda are. It's not often you see such nice, and cute, characters in a sitcom, and rarer still to have them be so funny.
Also, I noticed something in the final, feature length episode.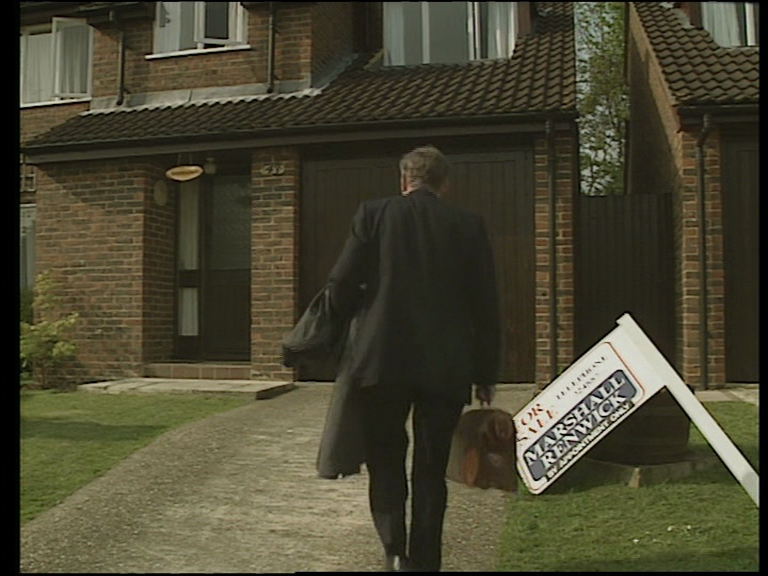 Anne and Martin's estate agents are Marshall & Renwick.
That can't be a coincidence.
Together Andrew Marshall and David Renwick wrote Whoops Apocalypse and The Burkiss Way, and on their own Marshall wrote 2point4 Children, and Marshall wrote One Foot In The Grave and Jonathan Creek.
A few years after this little call out to them, the pair would write for Briers in the brilliant If You See God, Tell Him.