Here's another one of those brilliant prop newspaper investigations we all love. This one focuses on Eddie's paper in Hole, from the third series of Bottom. It's the fictional Hammersmith Bugle, and they've gone to the trouble of mocking up their own front page.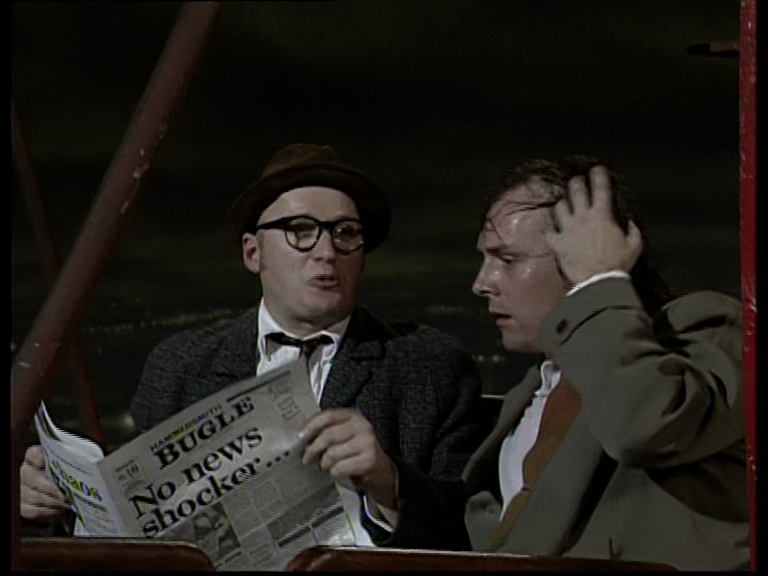 No news shocker … on the front, with Cup Tie Chaos on the back.
But when the paper falls open, it reveals the innards.
Hard to see, but that headline reads 'Rachel Enjoys A Sparkling Finish'. And the one on the facing page is 'Seesaw Swans Hit Back'.
So, from this, we learn that the prop paper is built from the Surrey Herald, the Thursday 3rd November 1994 edition. The episode was recorded in the studio on the 8th and 9th of November. I like that they've gone to the trouble of using an actual, geographically relevant local paper. Here's those pages.
What's more, we can see the real front and back pages that have been doctored to make the prop one.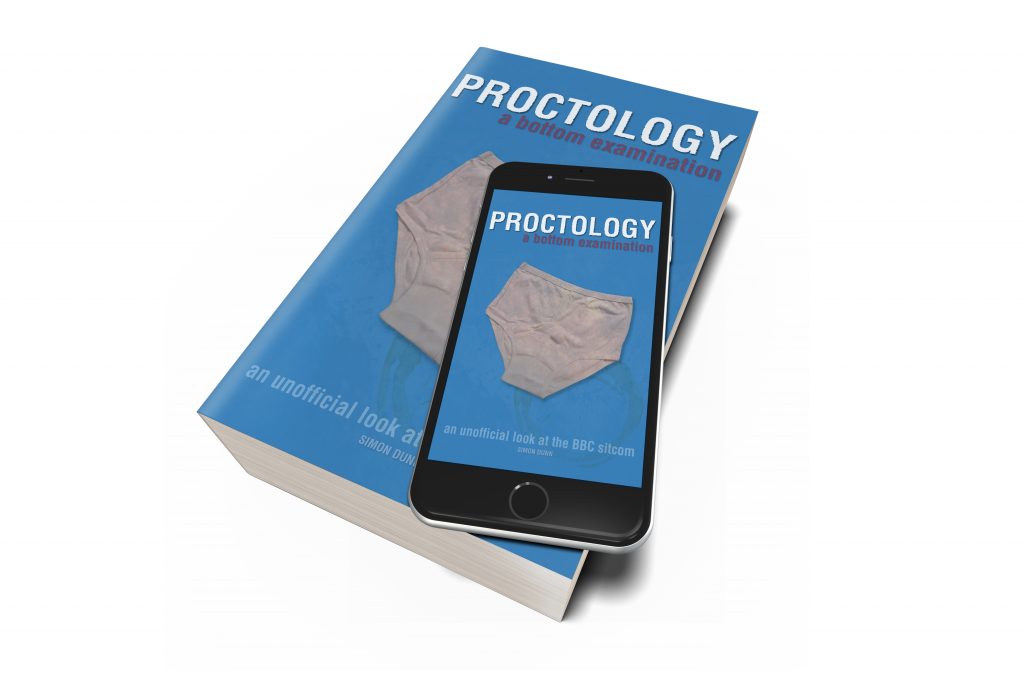 PROCTOLOGY: A Bottom Examination is my in-depth guide to all things Bottom.

Available now on Kindle and in paperback.