Perhaps one Sunday afternoon in 1993, maybe on Valentine's Day, you were perusing the pages of The Sunday Mirror, and a picture of Nurse Duffy from Casualty caught your eye. If you let your gaze wander, you would have seen that Vic and Bob had just recorded a new pilot for Channel Four called Popadoodledandy.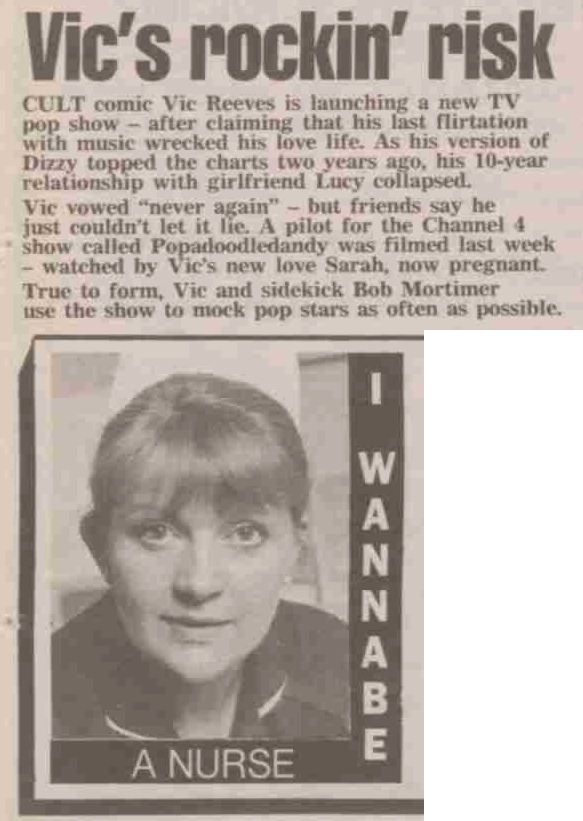 Soon after filming though, Vic and Bob signed a big contract with the BBC, and went on instead to make The Smell Of Reeves And Mortimer. The pilot was never aired.
Then in January of 1994, as the duo began their live tour, The Hammersmith And Shepherds Bush Gazette ran a competition to win tickets. And there, buried in the copy, is another solitary mention of Popadoodledandy.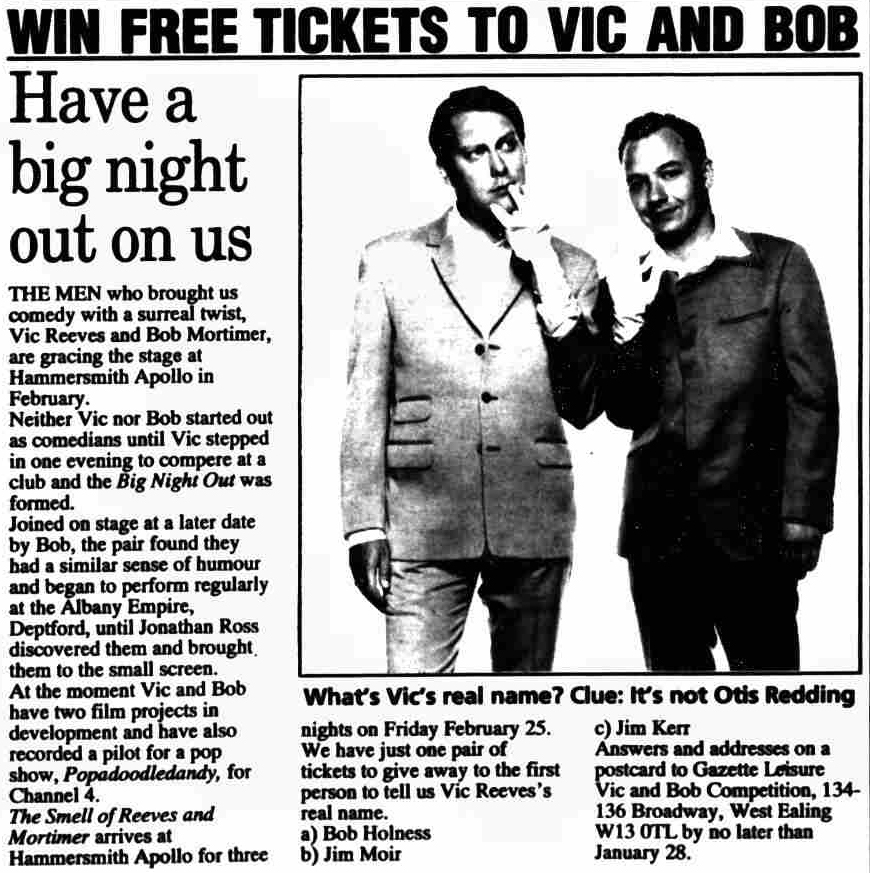 A clip from it appeared in an episode of Naked City. And then, Popadoodledandy faded into obscurity, a lost pilot to be pined after by loyal fans and comedy completists.
Until 2012.
When on the 21st August, Channel Four aired the pilot as part of its Funny Fortnight season.
According to Bob, Channel Four wanted to make a lot of episodes of Popadoodledandy, but the channel's indifference to their pilot The Weekenders (he says the channel didn't like it, but would do a series if they committed to two more series of Big Night Out, a format the duo felt had run its course), convinced them both to approach the BBC instead.