Here's a veritable treasure trove of articles and previews of Ben Elton's 1985 BBC show Happy Families. It feels like there was a lot more fanfare for this series than for some others, and it began on the 30th May, with this announcement in The Stage.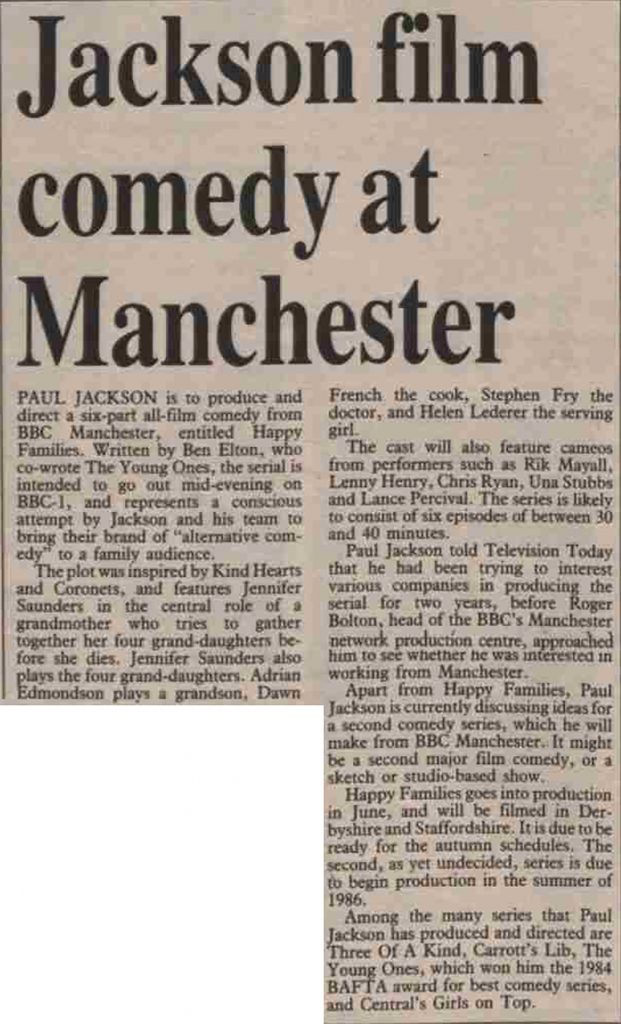 I assume that one of the other shows in the pipeline here was Filthy, Rich And Catflap.
Then there's this rather cute bit from The Daily Mirror, dated the 6th September.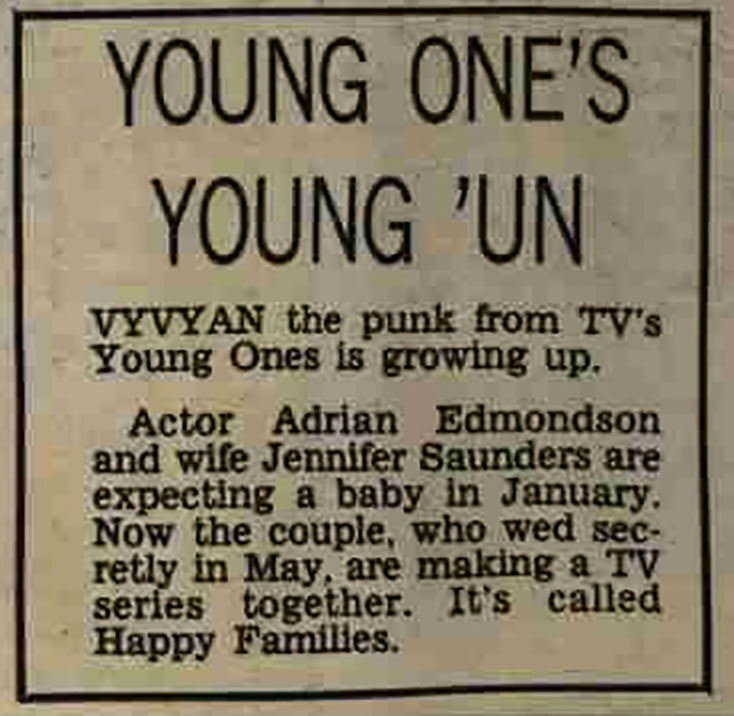 That would have been Ella Edmondson.
On Saturday 12th October, also in the Mirror, this appeared.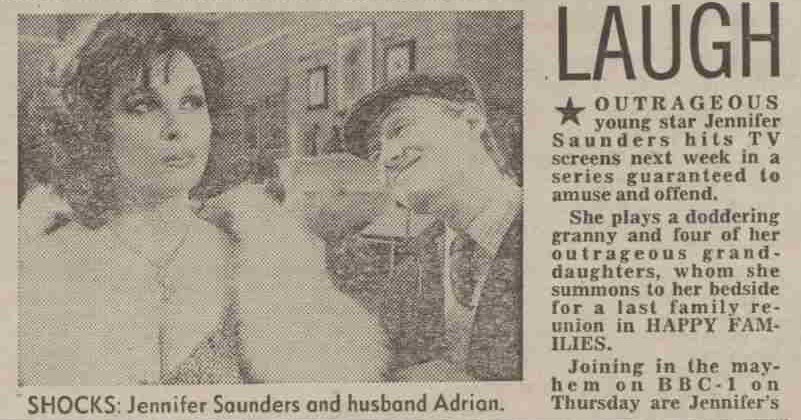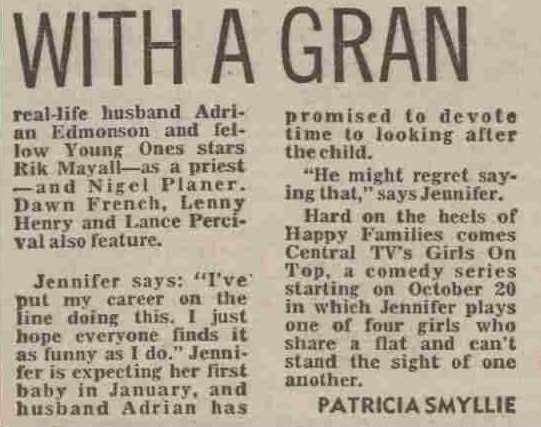 The following Monday saw this amazing full page spread in the Liverpool Echo. Worth it just for the photos alone.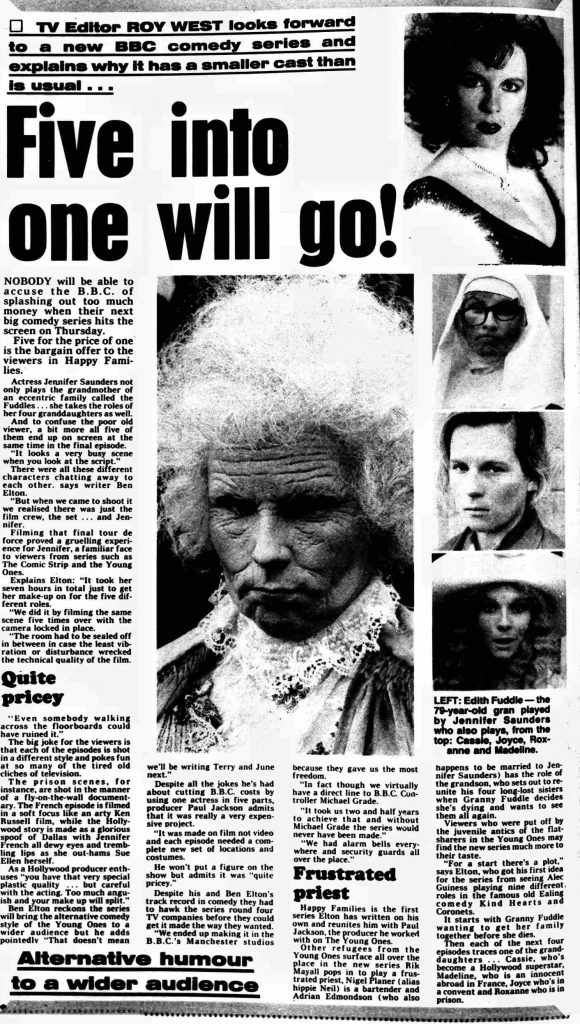 On the day of the first episode (17th October), there was another write-up for the show in The Daily Mirror.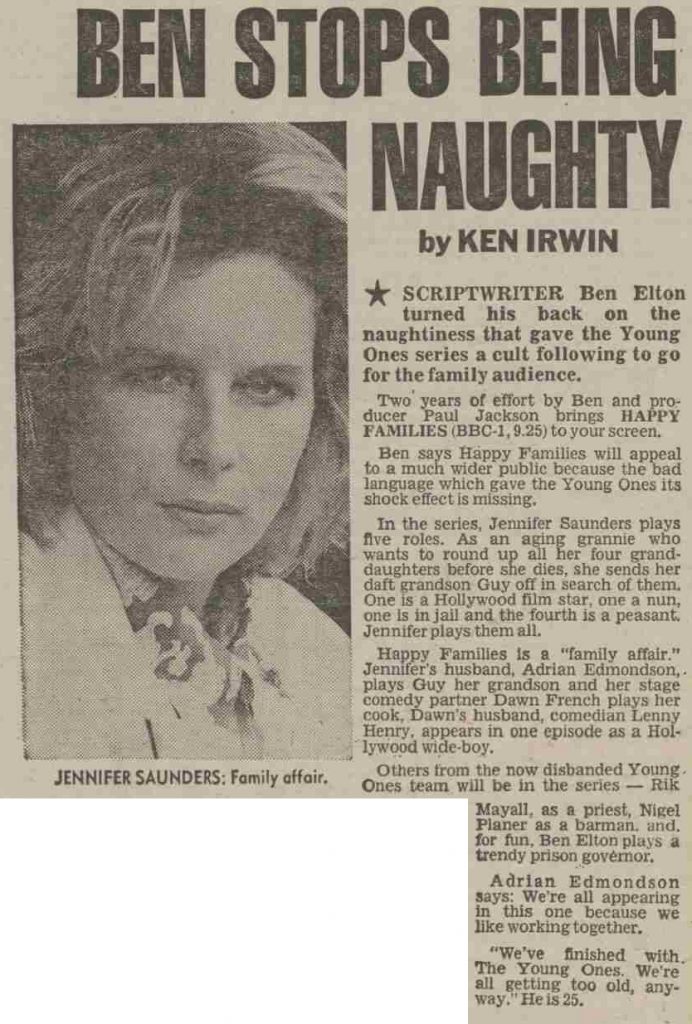 On the Saturday after that first episode, it's fair to say Hilary Kingsley was already a big fan of the show.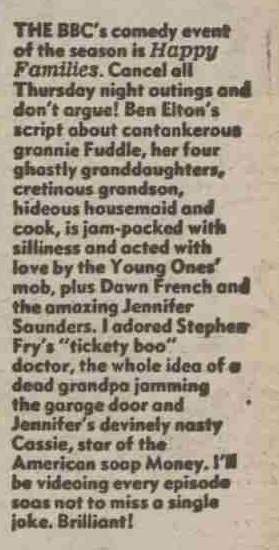 Finally, on the 26th October, this article appeared in the Aberdeen Evening Express, and contains the little nugget of information that Jennifer Saunders did some uncredited writing on the series.