The George And Mildred Set Conundrum
I've been watching George And Mildred, belatedly, for the first time. It's not at all what I was expecting, and rarely, if ever, falls into the holes I imagined it would. But one thing has been nagging me. The Ropers, and their neighbours, have houses that are exactly alike, as you might expect. This makes me wonder if the two houses share the same set, or if there are two sets on the soundstage.
If it's the latter, that means one of two things. An episode would be shot out of order so as to mitigate only one set re-dress. Or, as would be more likely for a show shot in front of a live audience, the sets are re-dressed between scenes. That's a lot of downtime for an audience to sit through. My suspicion then is that there are two identical sets on the stage, each dressed to represent different homes.
Here's a shot of the Roper's main living area.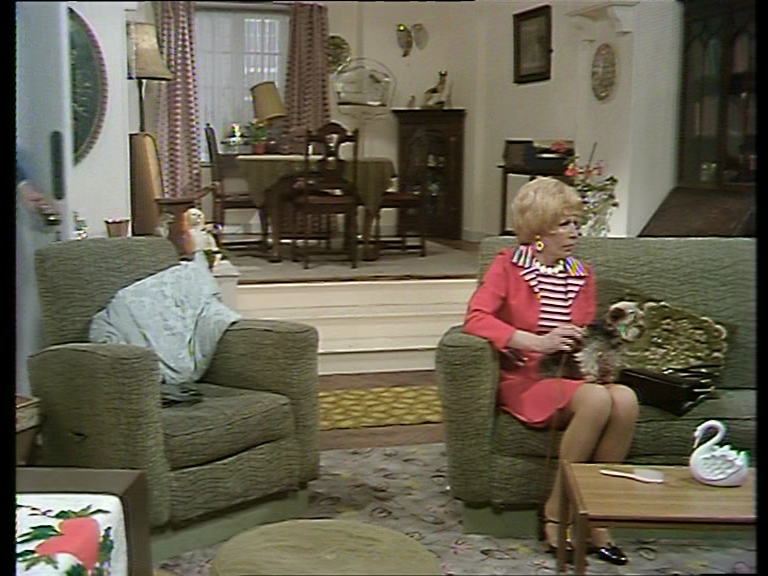 It's rather minimalistic compared to the Fourmiles, and with its mid-century aesthetic, it looks much more modern too. Nowadays I think the looks would be reversed.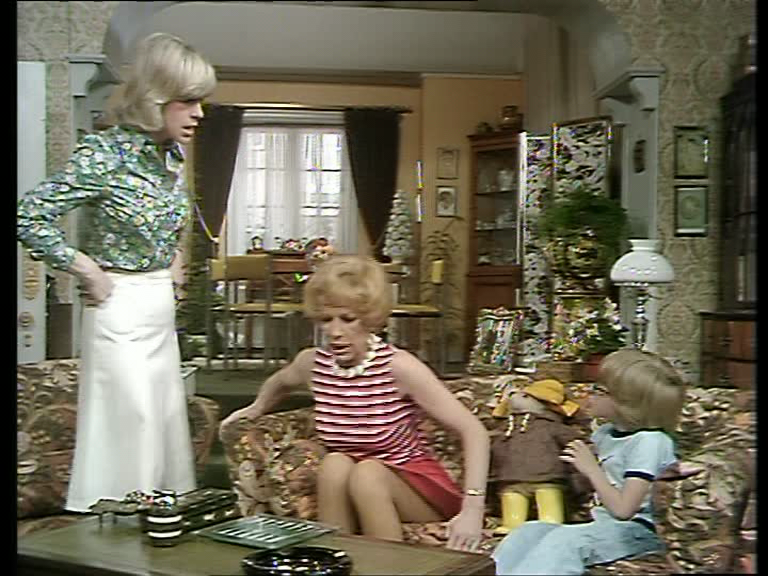 But the key things to note are the wall colours and the carpets. The Fourmiles even have wallpaper. I don't think it would be logistically possible to redress one set between scenes, or even once if shooting out of order. Note also the backdrop in the windows, showing different views.
So maybe the hallway is a shared set. It's small enough after all, and easily interchangeable in a way that the main room is not.
Here's the Roper's.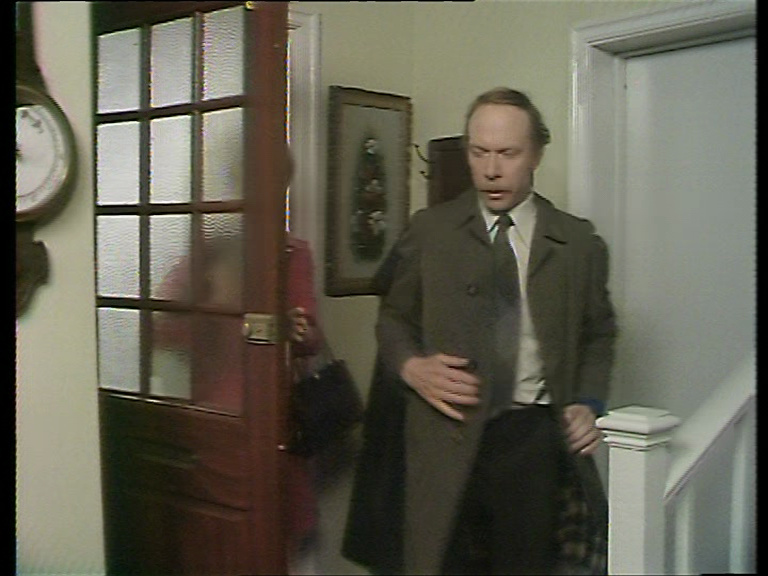 And here's next door.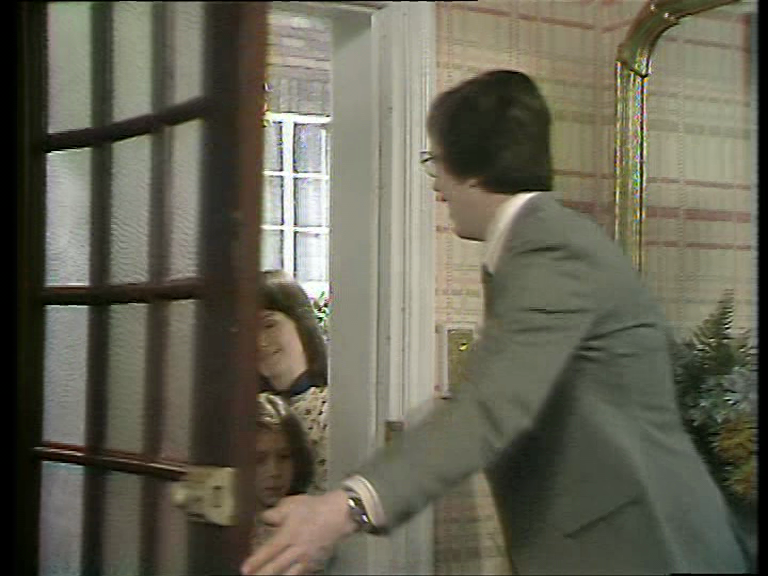 The door is the same, but I think the layout itself is slightly different. There's a wider wall from the corner to the interior door in the Fourmile house, and that elaborate brass lightswitch has no matching Roper style one in their house.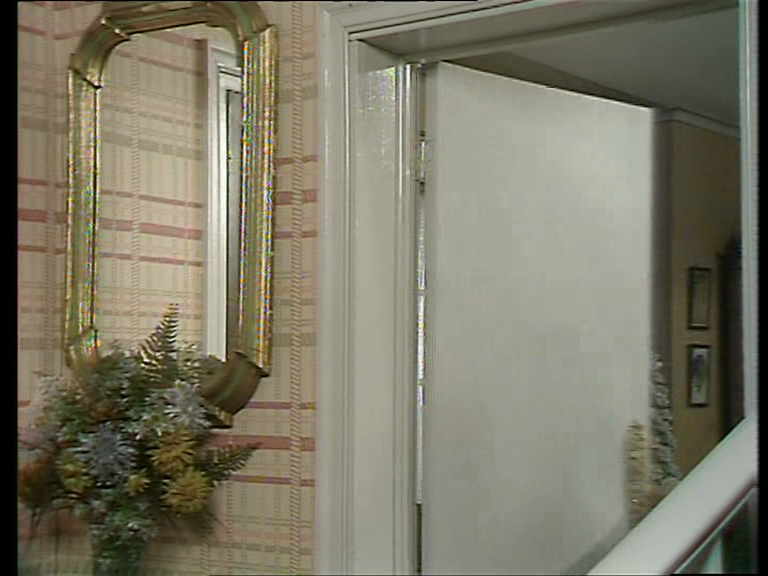 And the other thing to note is the door handle. Brass and ornate for the Fourmiles, black and minimal for the Ropers.