So much has been written about The Young Ones over the years, I thought it might be interesting to look back at what was being written about it during the first few weeks that it aired.
On the morning of the debut of Demolition, this write up appeared in The Daily Mirror, written by Ken Irwin, above an article about Freddie Starr, and next to an advert for a Skoda.
The text reads in part:
A NEW comedy team hits the screen tonight. But be warned … this will be no innocent comedy romp. It involves four outrageous characters living together as squatters in a derelict house. They're a pretty shocking mob and their behaviour — and their language—is likely to upset older wiewers …
On the 4th December, the Aberdeen Weekend Journal featured a review of the series by Ron Knox.
He begins by declaring that Auntie Beeb looks to have a new hit on her hands, drawing allusions to Monty Python, and calling Rik Mayall one of the most original comic talents to emerge for years. He seems to have most recently seen Bomb, and mentions that this may have been rather close to the knuckle, what with contemporary events. This seems to be the same week that a letter bomb detonated in Downing Street. I'm actually amazed the episode aired at all, given the timing.
On the 7th December, the day that Interesting aired, this little article appeared beneath a longer article about Margaret Thatcher and an interview with David Dimblebey and Sir John Hoskyns.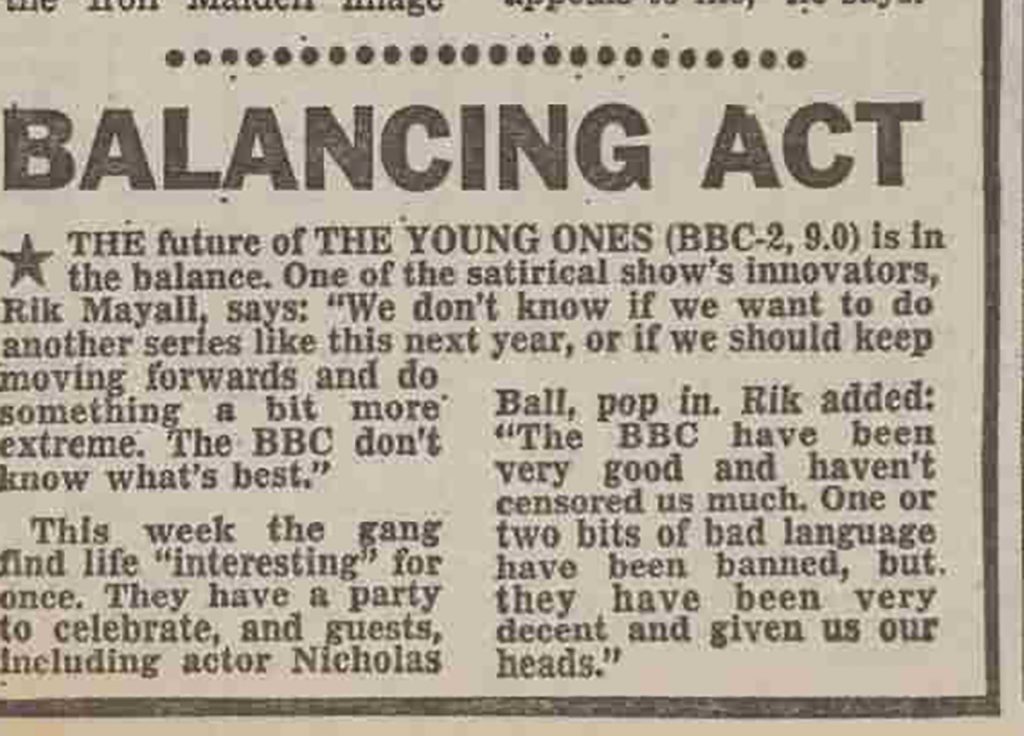 It's interesting to note that there's no claim that the tampon bit has been cut, instead just mentioning the odd bit of bad language excision.
A few days before the first series came to a close with Flood, Hilary Kingsley did a write up in the Daily Mirror's TV column.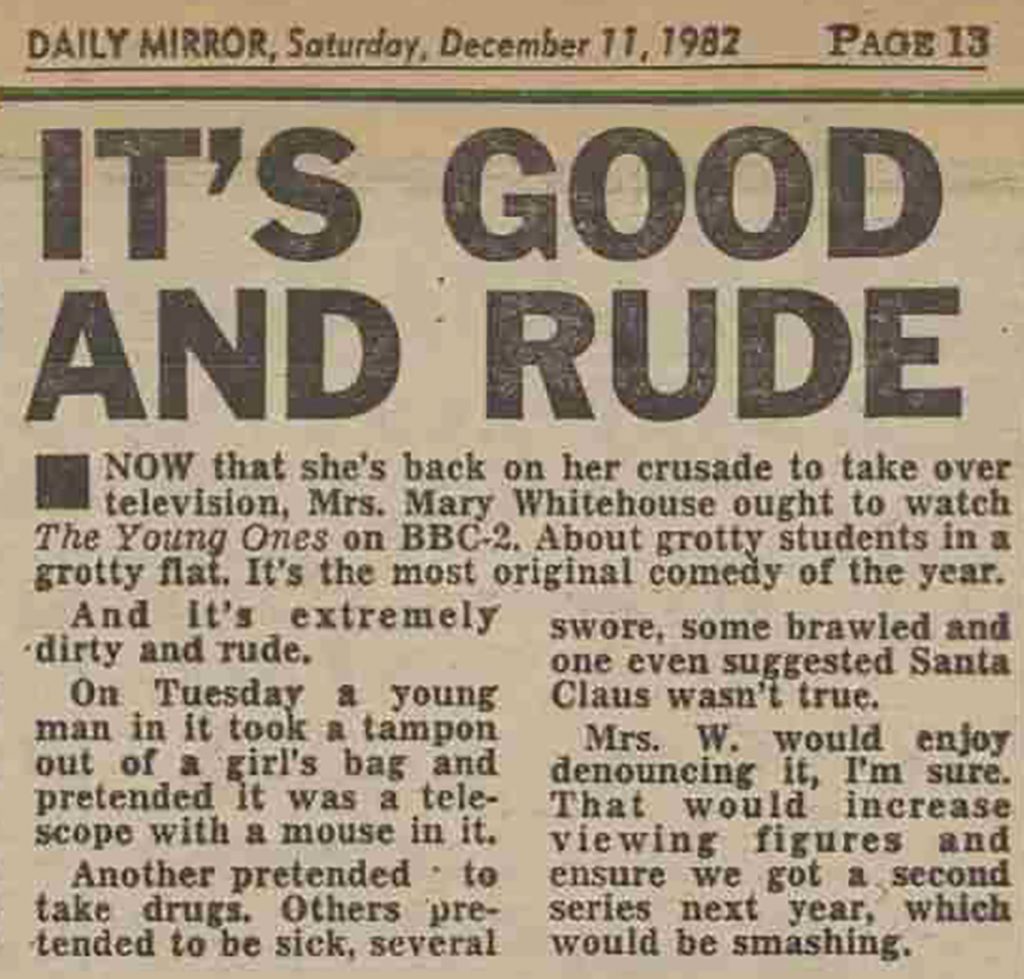 I quite like that this sidebar sits above another one about That's Life, in which Rantzen is urged to thin her overly large team of presenters, and bring back a Cliff Richard impersonator.