The first show greenlit in the 2007 pilot season by Fox was The Minister Of Divine. It was a remake of The Vicar Of Dibley, and it was announced in Variety, using the weird vernacular of the showbiz press.
Fox has greenlit its first full-fledged comedy pilot of the fall 2007 development season: the Suzanne Martin-penned laffer "The Minister of Divine," based on the U.K. hit "The Vicar of Dibley."

Variety
The pilot, shot before a studio audience, also starred Kevin McNally.
"(Martin) did something smart — she set the show in the South to take advantage of a culture that embraces the church and its customs," Levison said. "And she gave the lead character a little more outrageousness. She's a woman with a past who's trying to make amends, and isn't afraid to call things as she sees them. It felt very Fox to us."

ibid.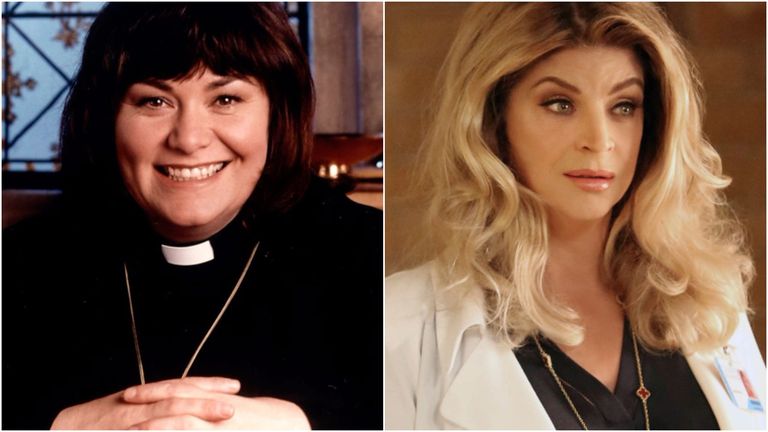 That same pilot season, Fox ordered a few multi-camera, audience sitcoms, including Action News with Kelsey Grammer.