I didn't realise this was still naggin at me, over two years and one global pandemic later. Here's a tweet I posted after watching an episode of Last Of The Summer Wine (Go With The Flow I think).
It's that staircase, you see.
It was always so familiar.
And then I came to the end of my Hi-De-Hi! re-watch. The penultimate episode (Wedding Bells) features one of the rare locations away from the camp – Dempster Hall. And here's the establishing shot.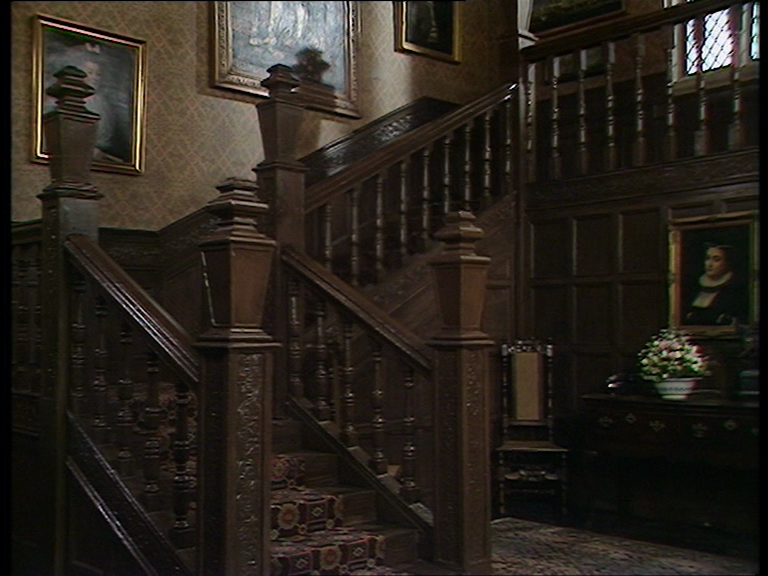 Compare and contrast to the vicarage set.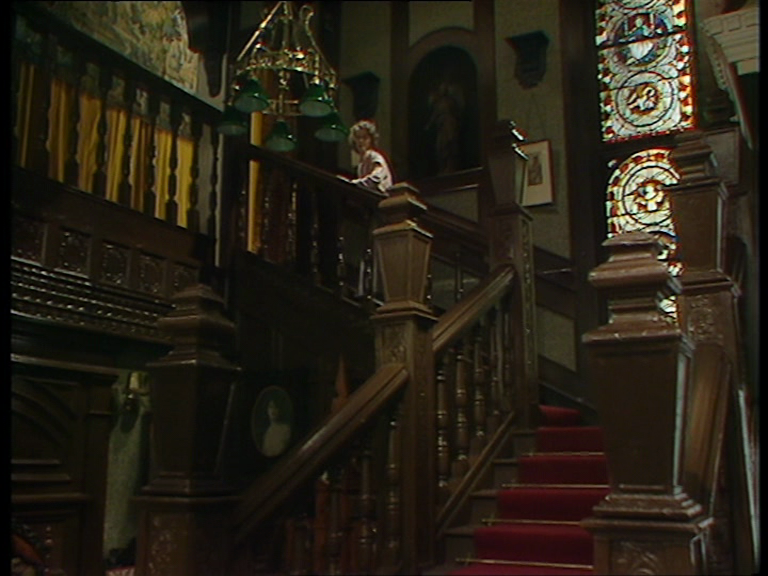 It's a modular set that has been assembled in a different configuration, but the carvings on the newel posts are the same, as are the big chunky finials atop those posts. The handrails and the ballisters are the same. The treads are the same, and the panelling is the same.
It's such a big, elaborate piece of set that I'd be amazed if it wasn't used in a few other things too. So if you've seen it, or recognise it, let me know.