Tortuous title aside, the US networks have made a few attempts at adapting Absolutely Fabulous for the American market.
Probably the more well-known attempt is the one speahheaded by Roseanne, with a view to casting Carrie Fisher and Barbara Carrera. That never got to a pilot stage, as fas as I'm aware, but some elements of the idea made it into the final season of the original run of Roseanne.
Saunders even co-wrote the Halloween episode of that season, and appeared alongside Lumley in the show.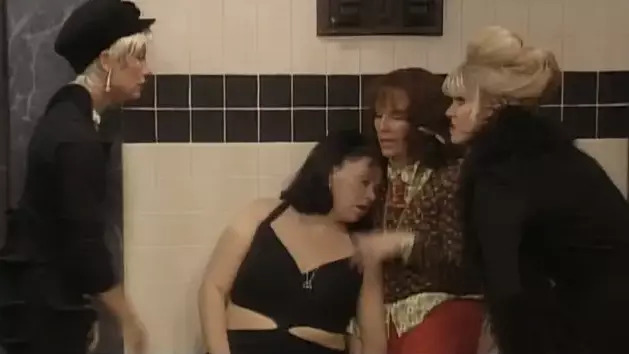 In 2008, Fox embarked on a remake, with a pilot script written by Christine Zander, and executive produced by Saunders and the producers of Arrested Development. Kathryn Hahn was cast as Edina, and Kristen Johnston as Patsy.
This one made it to pilot as Ab Fab.
Fox eventually passed on a full series.