I'm amazed I've not done this before, but let's have a closer look at all the books featured in the opening titles of Blackadder The Third.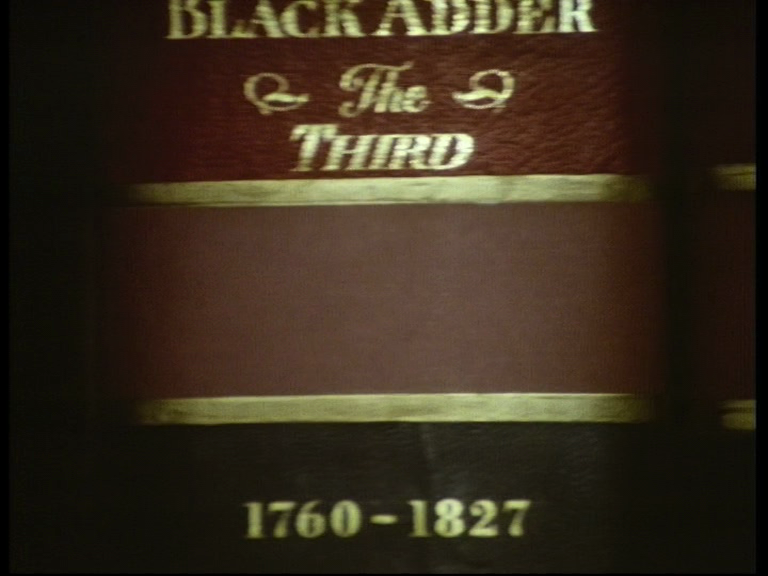 The first book we see is probably the most interesting. It's the history of Blackadder The Third, who seems to have lived from 1760 to 1827. Aside from the paradox that Blackadder himself is looking at these tomes before they can have been published – that death date is telling.
It shows that Blackadder indeed became King, but in his timeline, he died a year before the real King George IV did.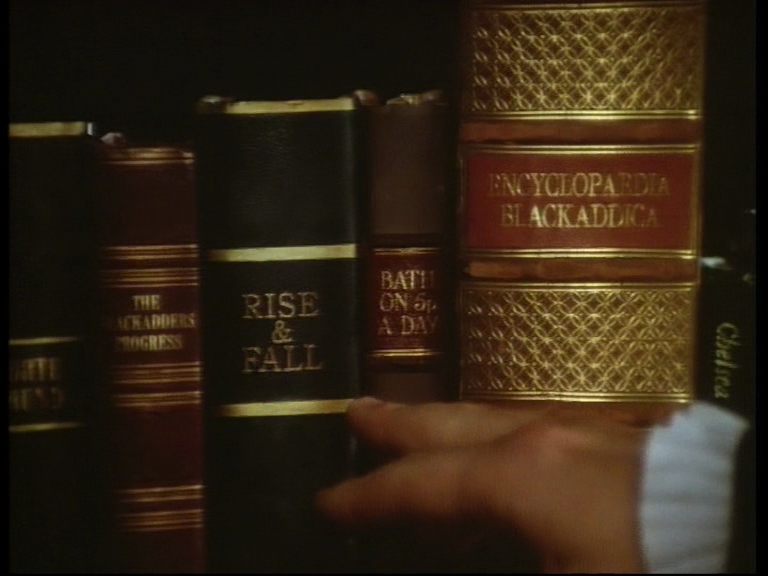 Here's what I see from left to right – the first title is unclear (can you make it out?), then it's The Blackadders Progress, Rise & Fall, Bath On 5p A Day (nice), and Encyclopaedia Blackaddica.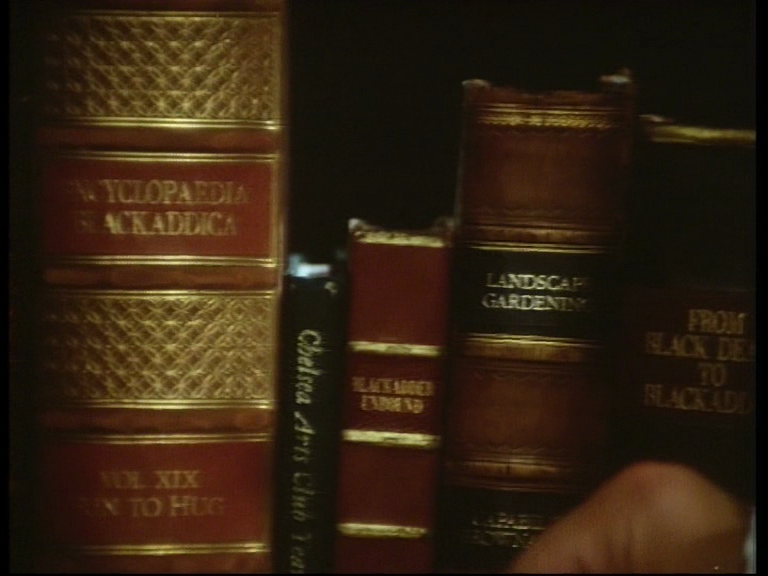 Then Chelsea Arts Club Yearbook, Blackadder Unbound, Landscape Gardening, and From Black Death To Blackadder.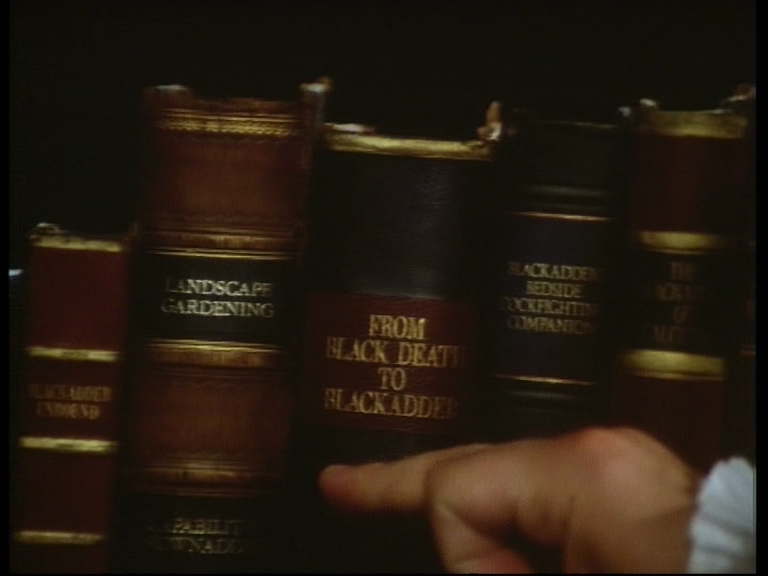 And then Blackadder's Bedside Cockfighting Companion. I can't make out the one to the right of that.
EDIT: Eagle-eyed readers @IAmKaleid and Andrew tell me that it's The Blackadder(s) Of Calcutta. Andrew also notes that the gardening book is by Capability Brownadder.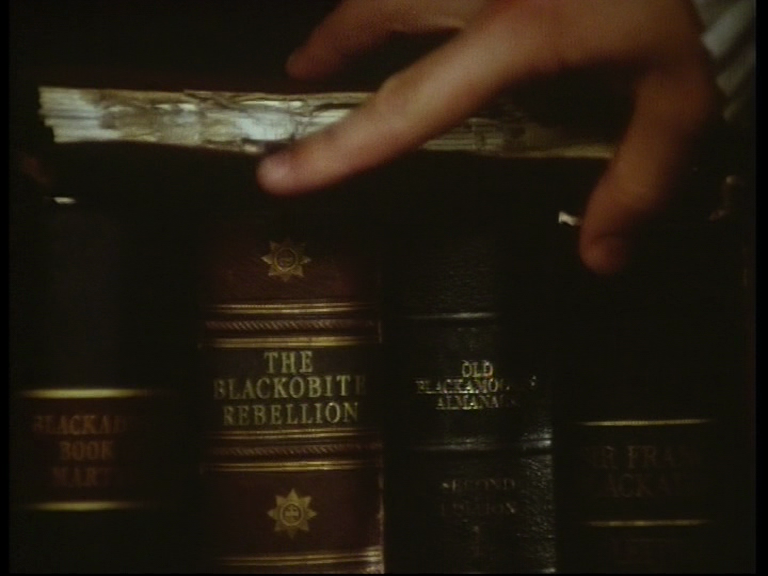 Blackadders Book Of Martyrs (thanks Darrell), The Blackobite Rebellion, The Blackamores Almanac (Second Edition), and finally I think, Sir Frank Blackadder.
These books, or at least the lovely leather looking binding, were made specially for these titles, and I wonder if they exist anywhere still.