Whilst I was rewatching the first series of Bottom, I often noted how the show shared a tone and shape with Steptoe & Son and Hancock's Half Hour. Currently I'm slowly watching my new Hancock boxset, so the moment I saw this shot, I got very excited.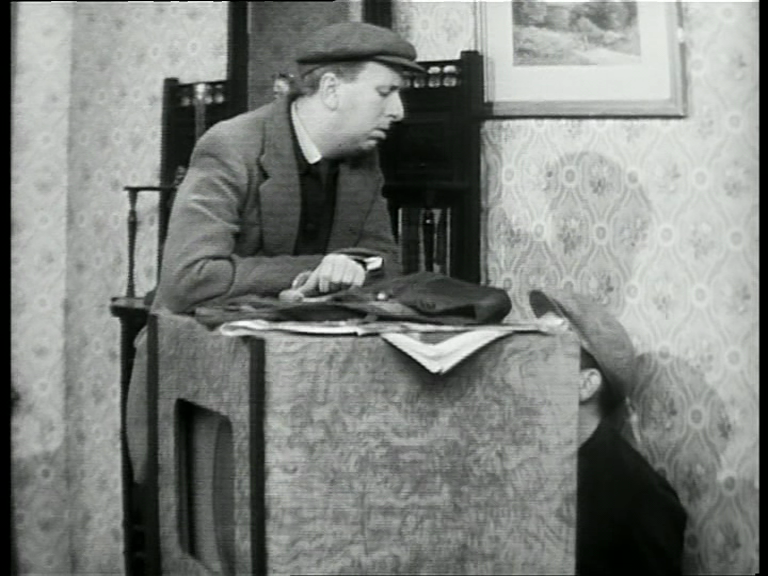 I thought 'hey up, did Hancock do a whole show about the telly not working?'. To be fair, I should have been tipped off by the title – The Set That Failed. Sure enough though, Hancock did do a whole show about the telly being on the blink.
As far as I can see, this episode didn't get a repeat showing until 1997, and was originally broadcast when Rik and Ade were one or two years old. I couldn't say if they ever saw this, or if they read about it, or what.
I just find it interesting, and it's worth having a look at The Set That Failed alongside Culture, the episode of Bottom set during an evening without the telly.
Hancock's plot gets underway from the first shot – quickly establishing that the TV is broken, and showing him trying to cope without his programmes.
Bottom spends some time on a misdirect, having Richie and Eddie doing a crossword, before the great reveal.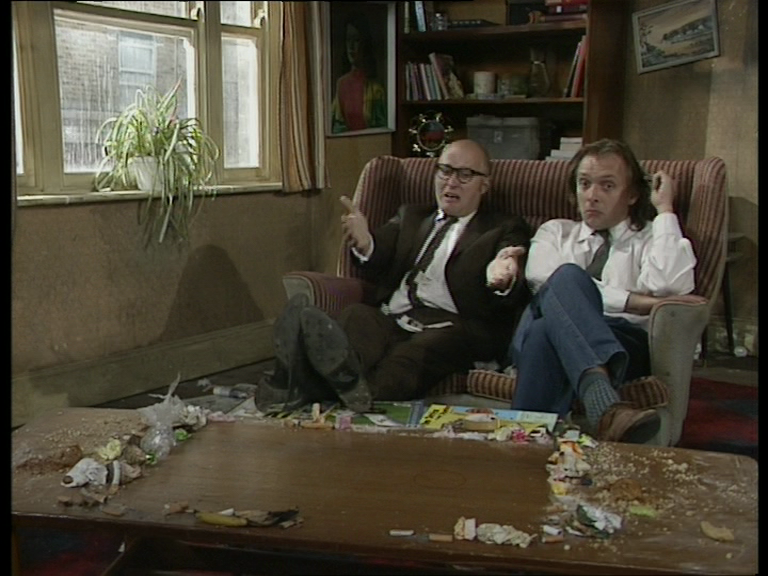 Hancock and Sid try a bit of conversation, and culture (a jigsaw).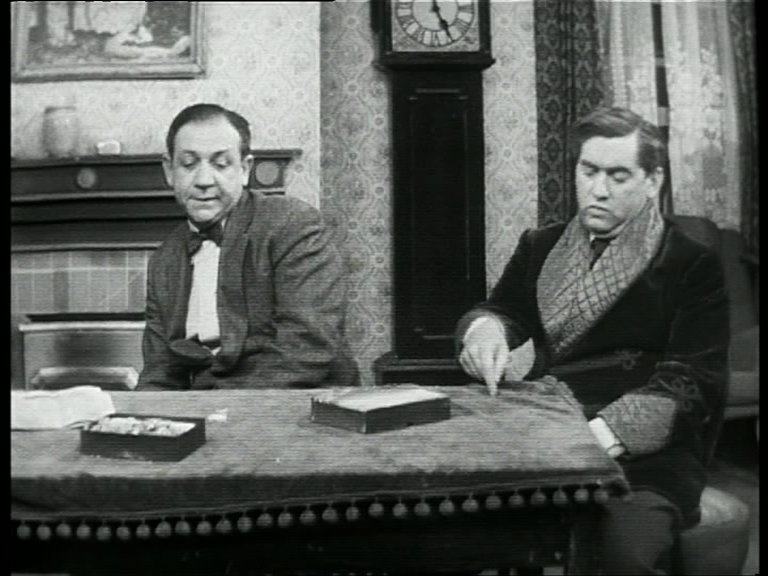 And I can't help wondering if Richie's smoking jacket is a reference to Tony's.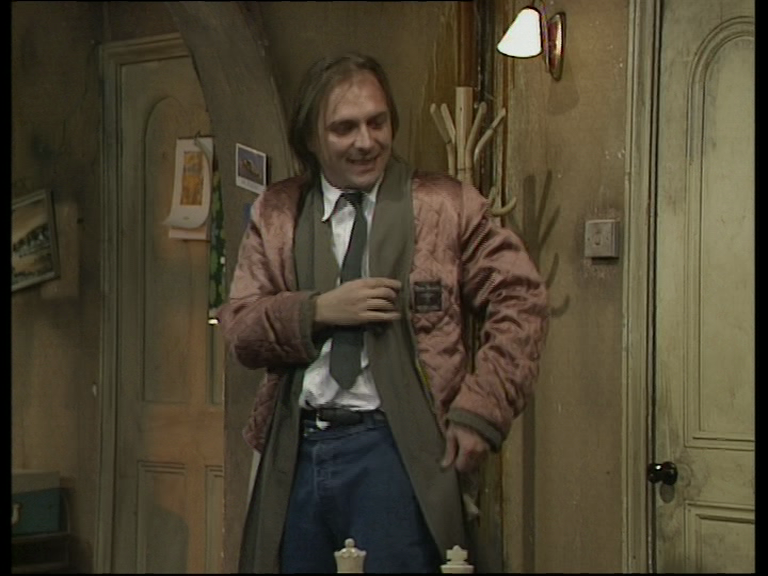 Both shows have their characters watching other people's TVs through the window.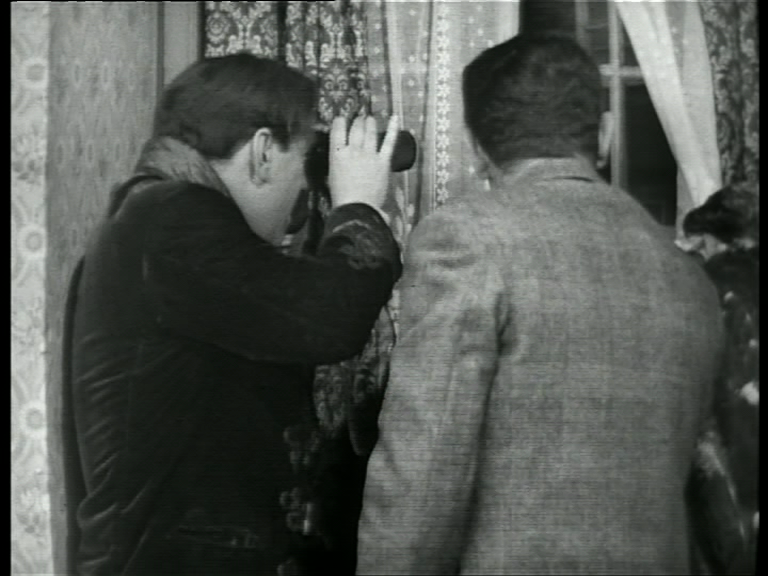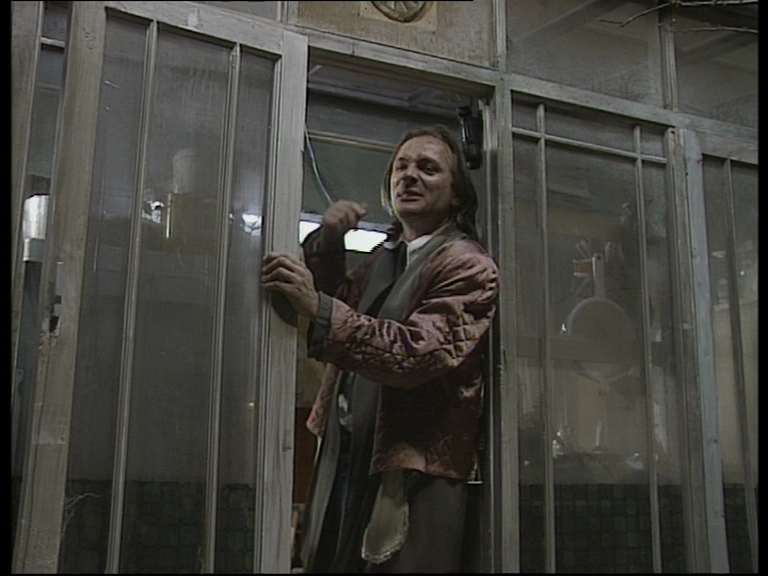 That's kind of where the stories diverge though.
Hancock and Sid spend the rest of their evening trying to raid other people's homes to watch their show, while Richie and Eddie play CHESS.
This moment …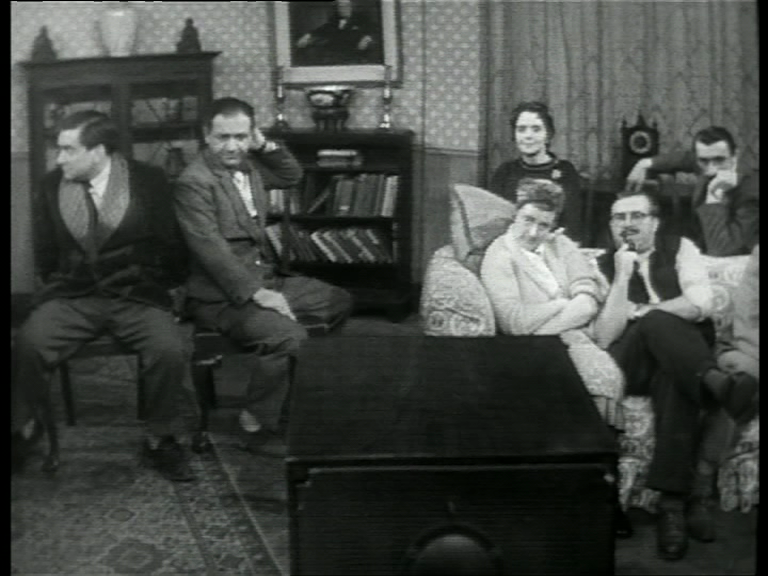 … reminds me of this moment.
Where George convinces a family to let him watch Breakfast At Tiffany's so he can talk about it at book group.
In Hancock, the family is so into the show, they haven't noticed their new guests, and they are all glued to the screen, even as they lay the table. No-one is paying attention to anyhing other than the telly, and this happens.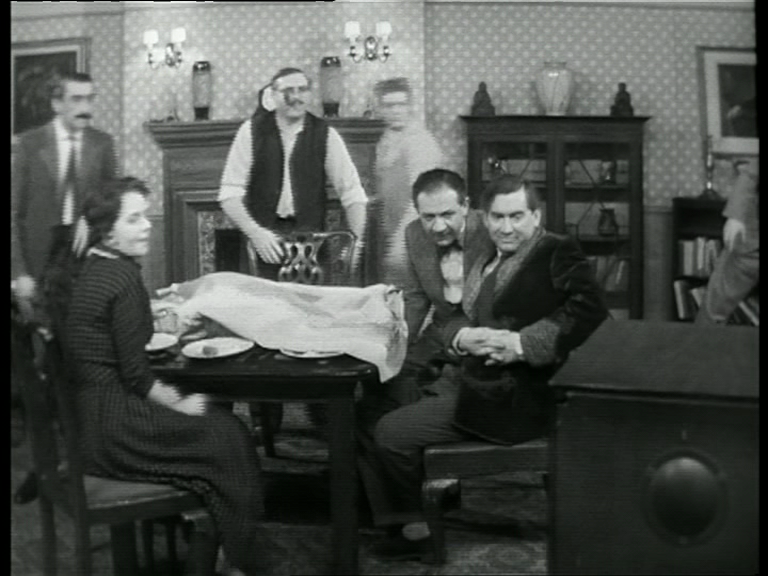 Which really reminded me of this bizarre moment from Get Some In, which is never, once, explained on screen.