I've been making a Mandalorian helmet out of old Amazon cardboard boxes.
This is how we left it, all glossy and badly painted.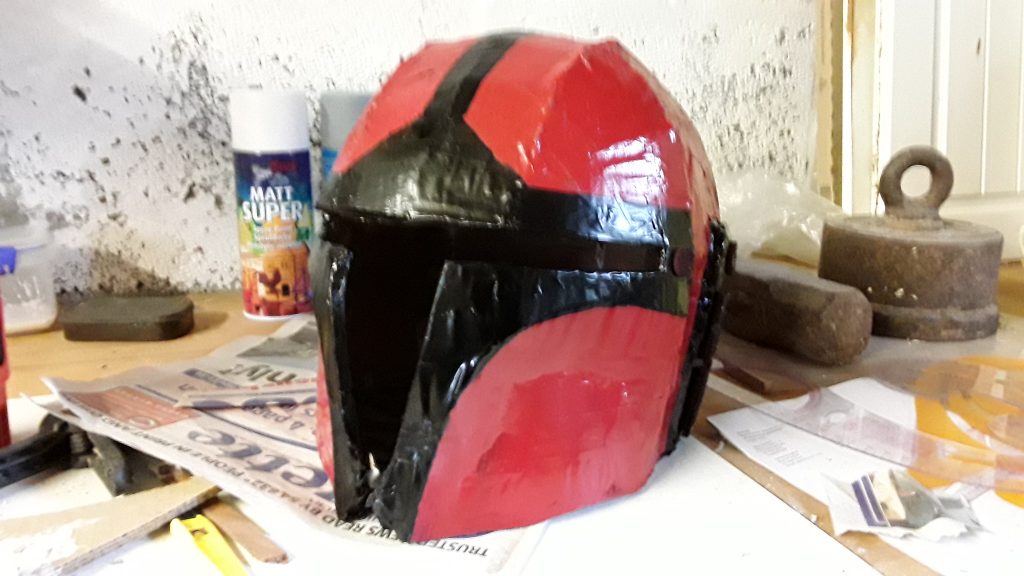 So I dug out some old acrylic paints, not holding out much hope there would be too many, or that they would be usable, but there were tons of the things, and loads of blacks and burnt umbers.
Lots of dark washes, and umber washes, and smacking the thing with a hammer, and now it looks like this.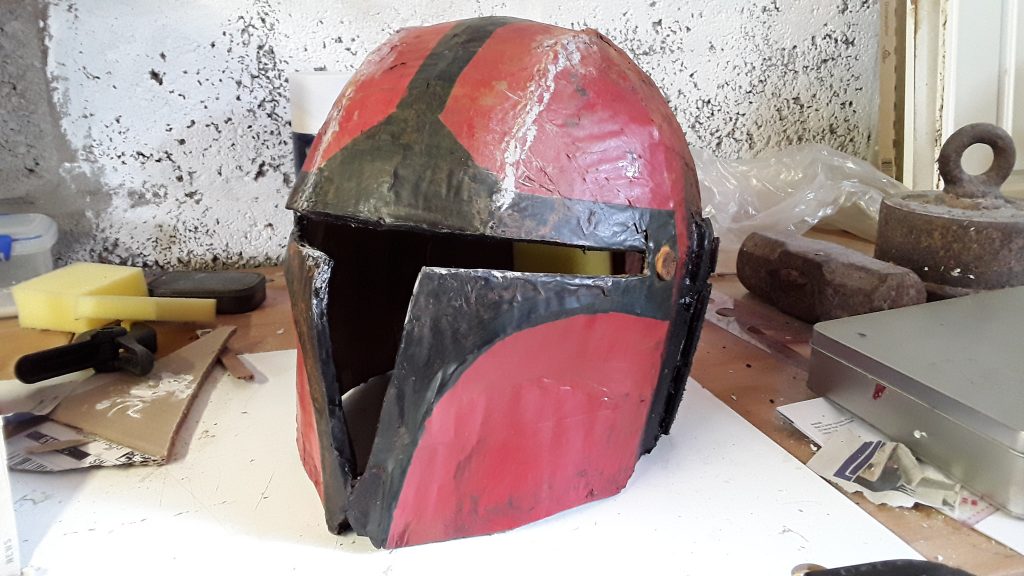 I tried to suggest the seams with some greys too. It kind of works, but would be better with some silver rub and buff I think.
Here's the dents.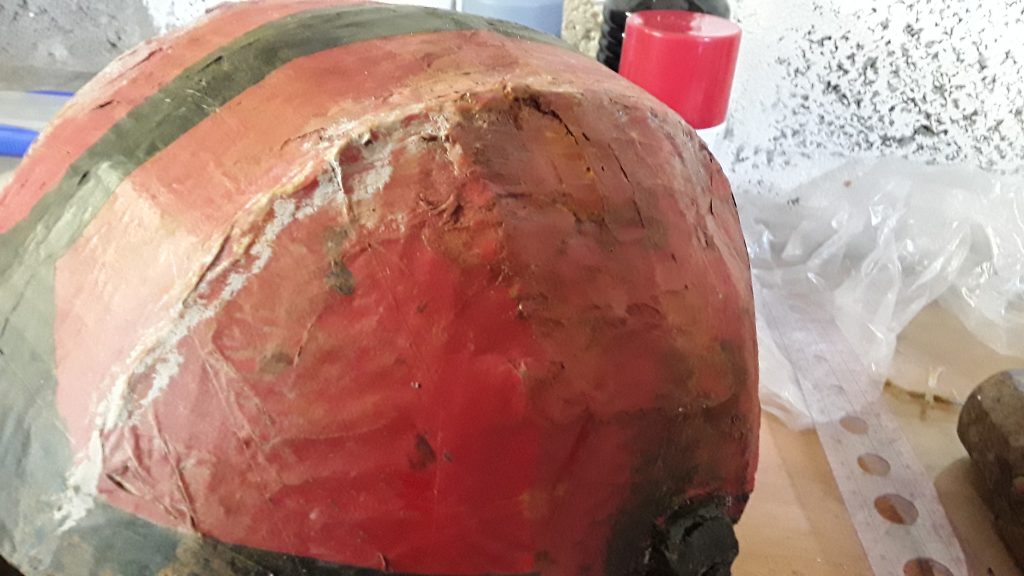 I like that it almost looks like the surface is rusting around the damage.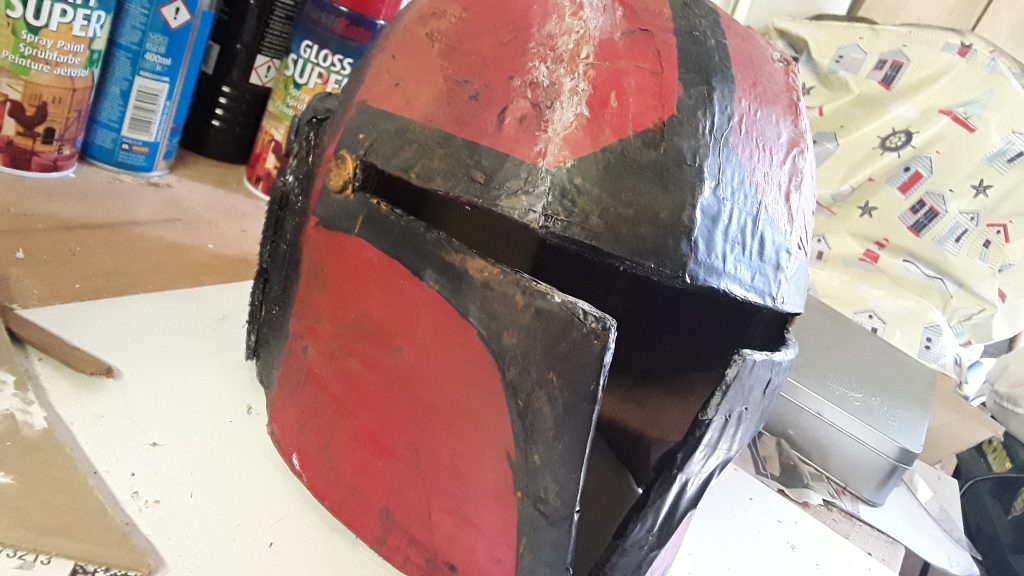 You can see in the ear pieces where I mixed thick tarmac colours with sawdust and pushed it all into the nooks and crevices.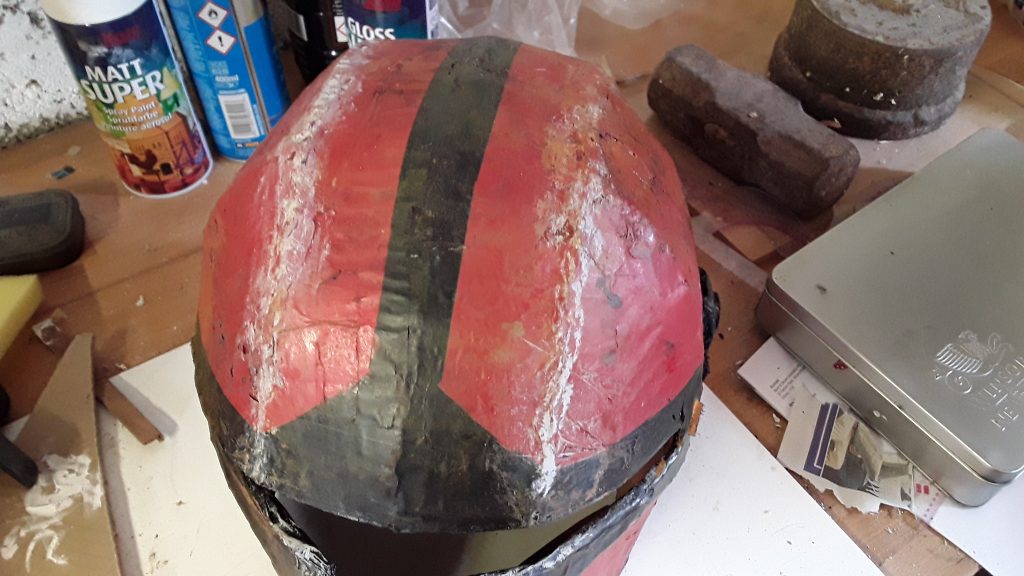 Now all it needs is the visor.