I'm currently rewatching the very first series of Grange Hill. It's rather charming, and an easy watch. But I discovered a shocking secret hiding in plain sight*.
The blazer badge always puzzled me.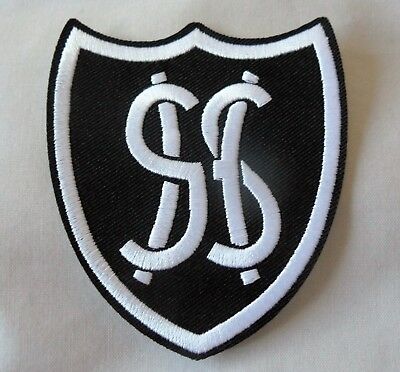 Intellectually I know it is a G, an H, and an S, but it's very hard not to see it as a double S.
SS.
Shocking, I know.
And tenuous.
But the kids are all walking around sporting an SS badge.
When you notice this, you start to notice other things. Like the title sequence. You know the one? With the massive sausage?
Watch it.
And count the Nazi salutes.
That's definitely Hitler at the end too.
*not really.