Keeping Up Appearances is a sitcom written by Roy Clarke for BBC One, starring Patricia Routledge, which ran for five series between 1990 and 1995. But you knew that already. You may not know that it is still one of the BBC's most exported shows worldwide.
Routledge demonstrated time and again her physical comedy prowess. Count the laughs she gets from this three minute masterclass.
But I didn't bring you here to talk about such weighty things. I bought you here to talk about Hyacinth's choice of breakfast cereal.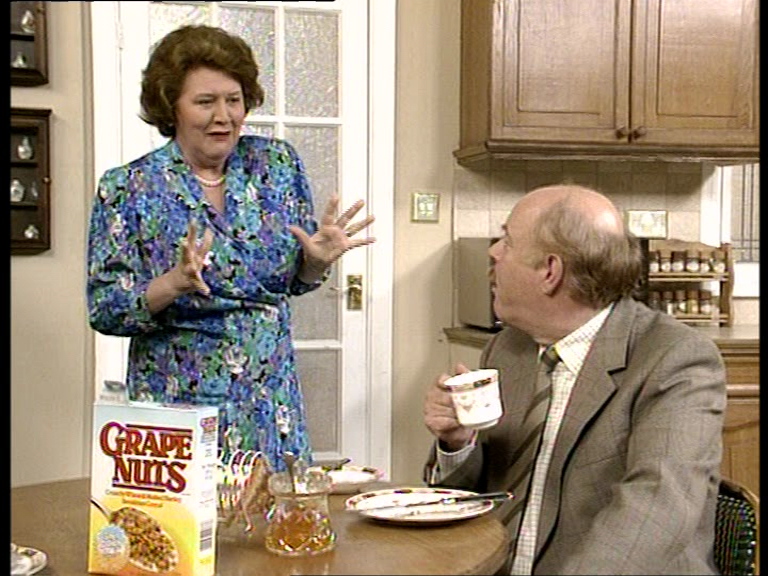 Grape Nuts?
What are Grape Nuts?
Apparently they were available in the 90s, and still are today, but you'd be hard pressed to find someone who ate them in Britain … not even Richard does by the looks of it. They're made by Post, which appears to have been blanked out on the box in the shot.
Wonder why Grape Nuts?
But I've had a nagging feeling about Grape Nuts since seeing that shot, like I had heard of them before …
… then I remembered this.
It seems Hyacinth was a fan of Seinfeld when he was on The Tonight Show with Johnny Carson in 1985. Or perhaps her love of them dates back to Andy Griffiths.