I was watching an episode of Murder Most Horrid last night, and there's a scene set in a video shop. This is the first shot from the scene (click them to enbiggenate).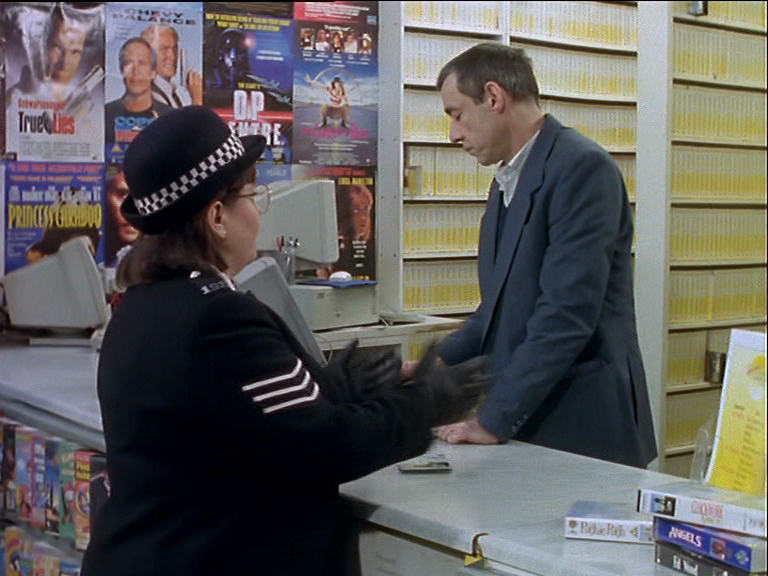 True Lies should give you an idea of the time frame. I feel like I should recognise the one on the top right, but I can't. Can you? And that's a Chevy Chase and Jack Palance movie called Cops & Robbersons. I've not seen it, but it got a DVD release.
The next angle of the shop is this.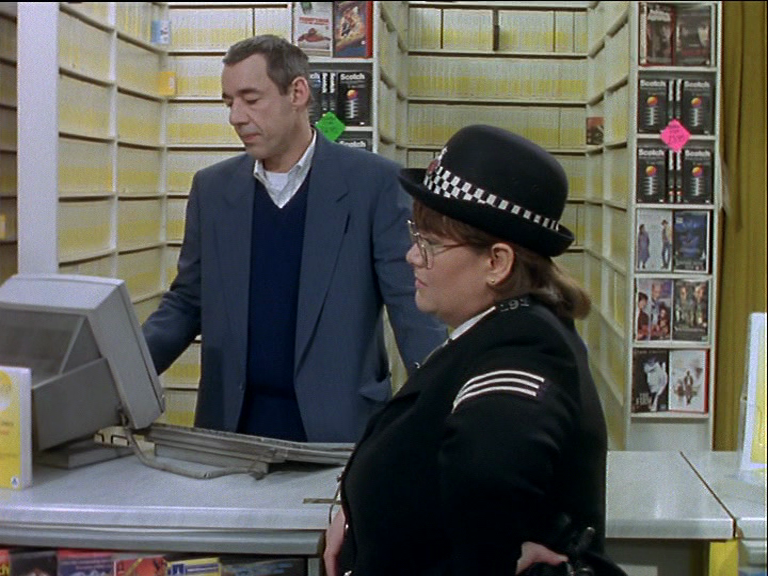 There's The Firm and Mrs Doubtfire, and I think the white one at the bottom is A Perfect World. We get a closer look at the top of this shelf.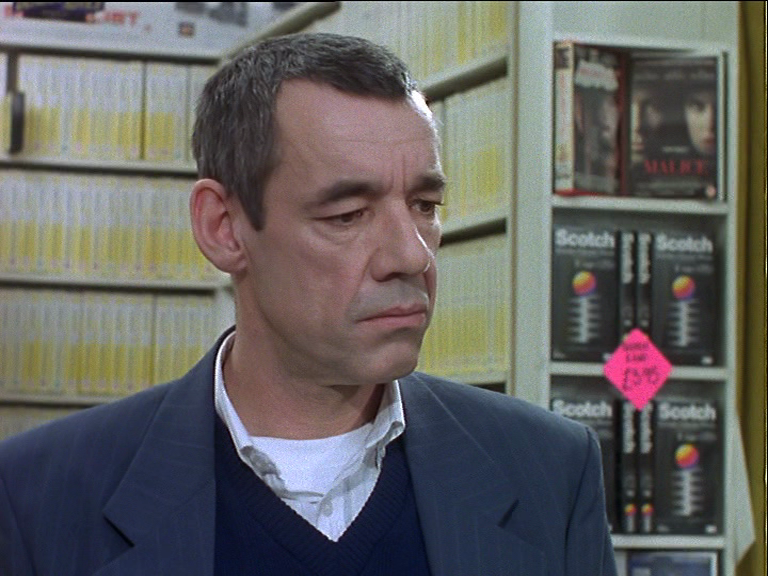 The packaging for those Scotch tapes is lovely.
Then we get this doozy of a reverse angle, and not just because it features Minnie Driver.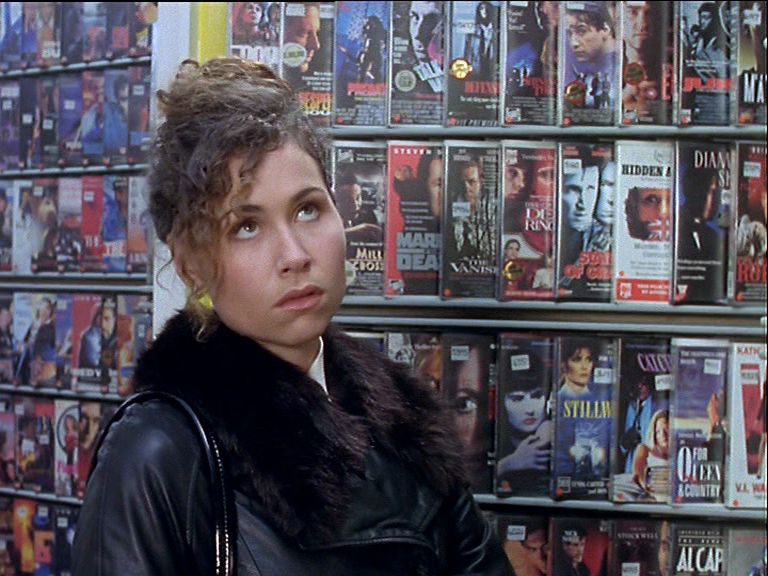 There's Predator, Point Break, Miller's Crossing, The Vanishing, Dead Ringers, something at the bottom with Nick Nolte. What else can you spot?
And before we leave, we get this.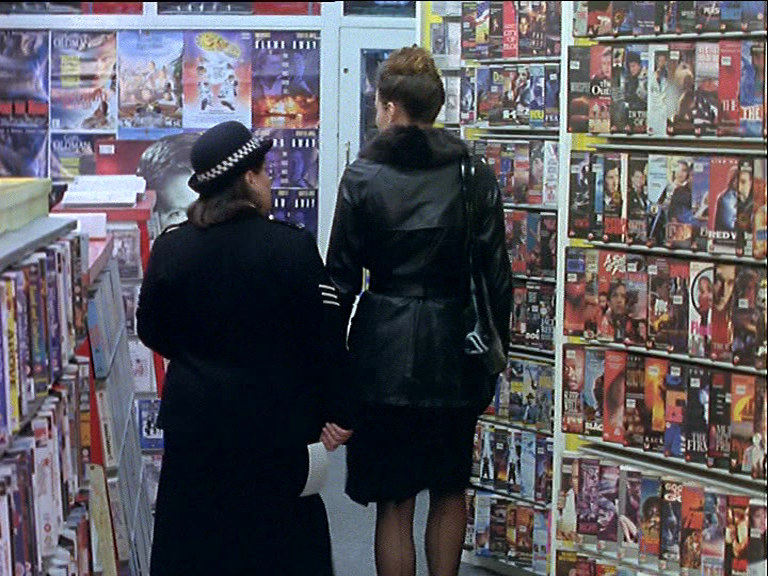 At first I thought the cardboard stand was for Patriot Games, but it's actually for Clear & Present Danger I think. That's a poster for Blown Away between them, but I can't see what the one below Minnie's handbag is, though it warrants two copies it seems.
What other films did you spot?