They can't all be hits. On 13th January 1972, Garry Marshall presented the world with Me And The Chimp, a sitcom starring Ted Bessell and a chimp called Jackie. This was a full six years before Every Which Way But Loose, so it wasn't even a cash-in. Marshall later went on to create Happy Days and Laverne & Shirley of course.
I wonder how many outtakes there are of the chimp attacking people's faces.
The thirteen episode run made it to the UK, by way of ITV, in 1974.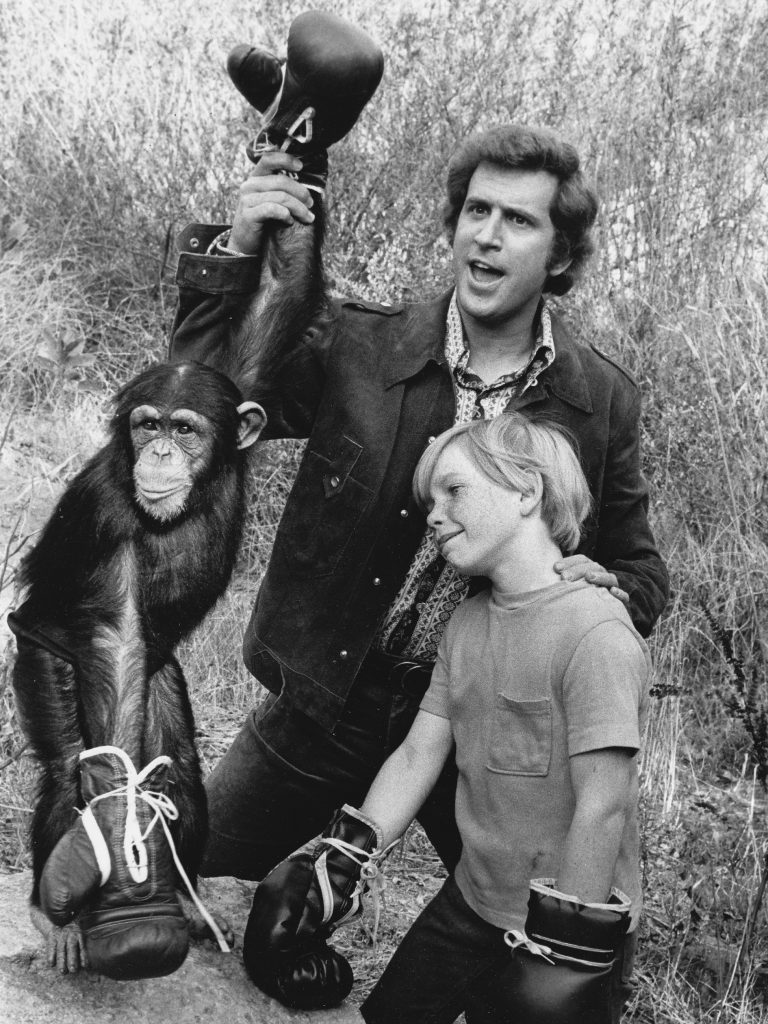 It's worth jumping ahead to watch the ad break though. TV Land started in 1996, originally billed as Nick At Nite's TV Land, and showed classic TV shows. But it also aired old commercials, as you can see. That Maxwell House one is lovely, though the Tootsie Roll one has an unnerving jingle at the end. I haven't ever tasted a Tootsie Roll, but it looks disgusting.