Bashing Keys: With Paul Kerensa
It's my new occassional podcast, in which I chat with other writers about writing.
For the first episode, I thought it would be fun and interesting to talk to Paul Kerensa, a stand up comedian/writer with extensive television and radio credits. For Radio 4 he has written for Dead Ringers, The News Quiz, The Hudson and Pepperdine Show, Bearded Ladies, and the Now Show, and Parsons & Naylor, The Day The Music Died and The Lee Mack Show for Radio 2.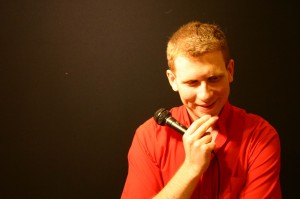 Over on the telly, he's worked on episodes of Not Going Out and Miranda. It's a shame I didn't get a chance to talk to him about Miranda actually, because as well as being very very good, it would be an interesting thing to talk about style-wise.