I was moving frame by frame through the opening sequence of Boring, from the first series of The Young Ones, and I found this flash frame at 1m25s2f.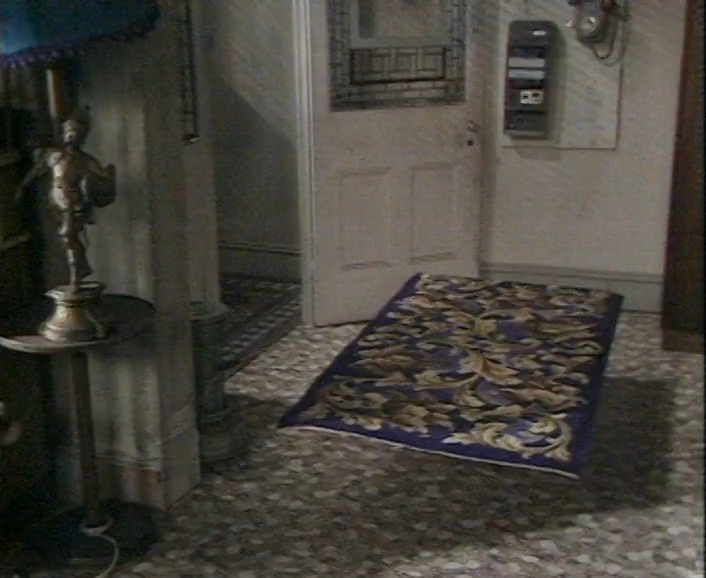 It pops up just after the skating vegetables, and just before we cut to Neil sitting in his window, looking out at the dawn.
In the second series of the show, these flash frames were deliberate things, as we explored here, but they weren't utilised in the first series. So this is a genuine rogue frame, left over from an earlier edit, and overlooked by accident.
It's obviously part of the opening sequence, where the house is full of wondrous things before the cock crows, including those skating love vegetables, and Lord Kitchener at the kitchen table. Maybe it was a special effect that didn't quite work. Maybe the rug was floating around the house, having a wander, before rushing back to the doorway.
Anyone know any more about this?